Flour, Eggs, & Olive Oil: The Perfect Companions For A Rockin' Saturday Night.
Some friends of ours invited us to a pasta making class at a small apothecary-style shop called The Flavor Exchange in Southern Pines, North Carolina on Saturday. Only a forty-minute drive from our house, Southern Pines is a world apart from our typical, transient military surroundings. Filled with quaint, privately owned specialty stores, farm-to-table eateries, and sprawling equestrian estates, the cute village atmosphere is always worth the drive.
Upon entering the tiny store, Justin and I realized it was the place where our fantastically delicious favorite flavored olive oil and balsamic vinegar bottles, gifted to us by our dear friends Matt and Danielle, had been purchased.
I gazed at shelf upon shelf of rocky sea salts, flavor-infused oils, exotic spices and jars of briny olives, and I knew — this was the worst possible place for someone with an addiction like mine.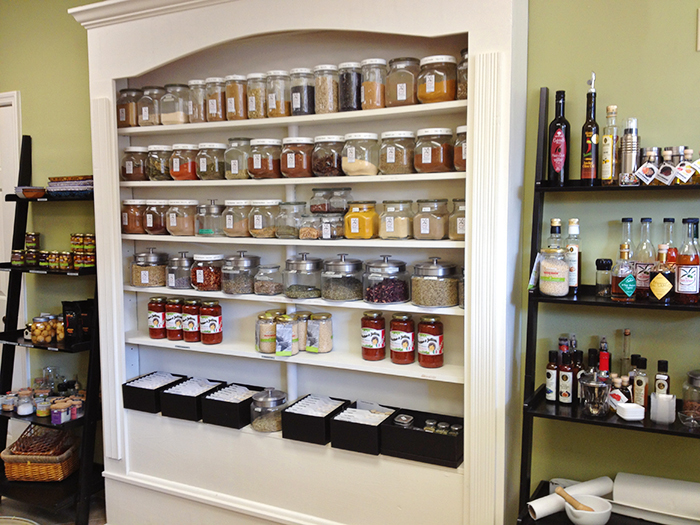 Justin clenched his wallet. (Kidding! He's as weak as I am when it comes to flavor.)
I deeply regret that I didn't get a decent photo of one of the shop's owners, Donna, because she was the sweetest. And her husband played incredible, ambient guitar music while Chef Maria Di Giovanni, a woman who has lived at least three lives while most of us can't figure out one, demonstrated the simplicity of making fresh pasta.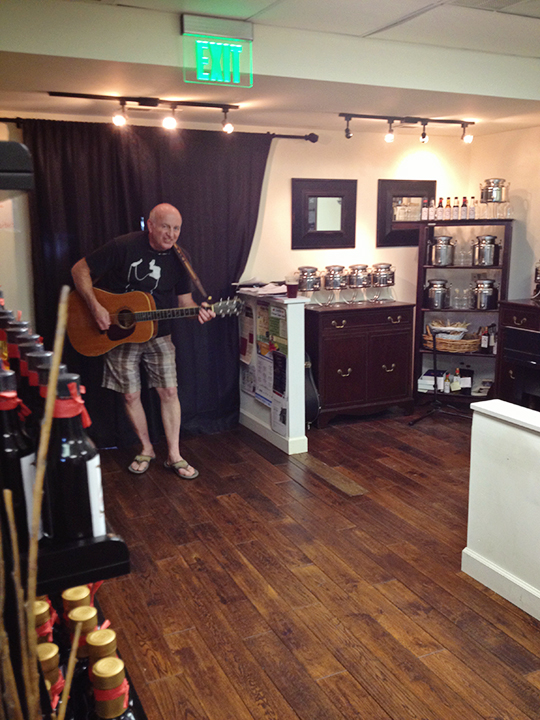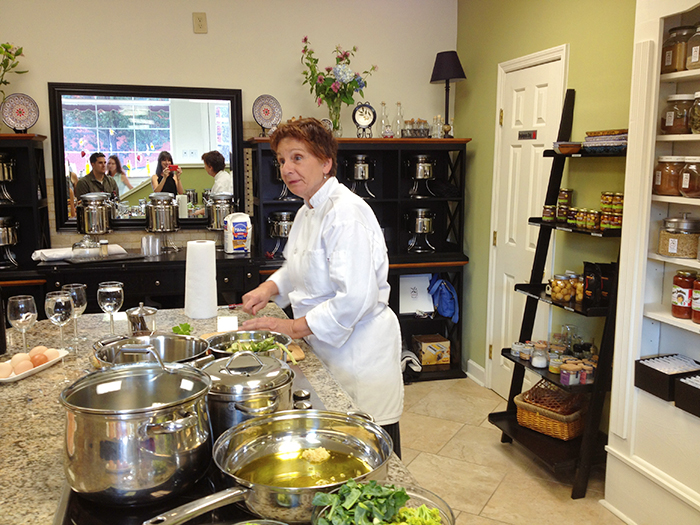 The following three-and-a-half hours, as evidenced by the ninety-eight fuzzy iPhone photos (twenty-six of which are submitted here for evidence), were filled with laughter, learning, and a fair amount of red, red wine.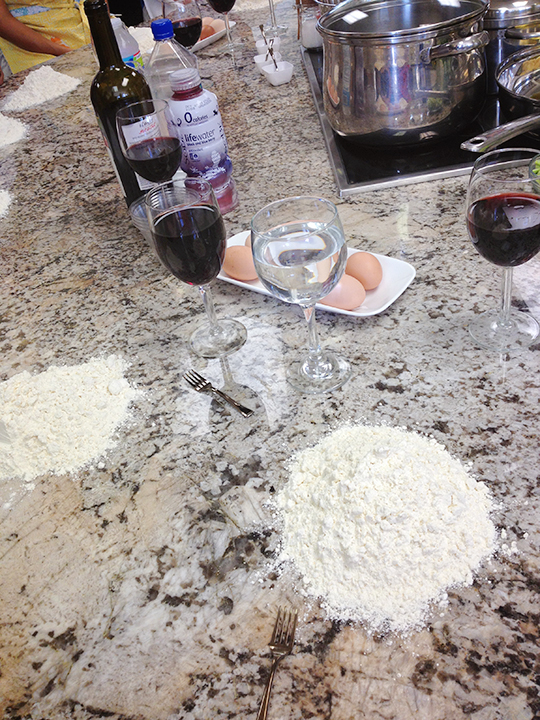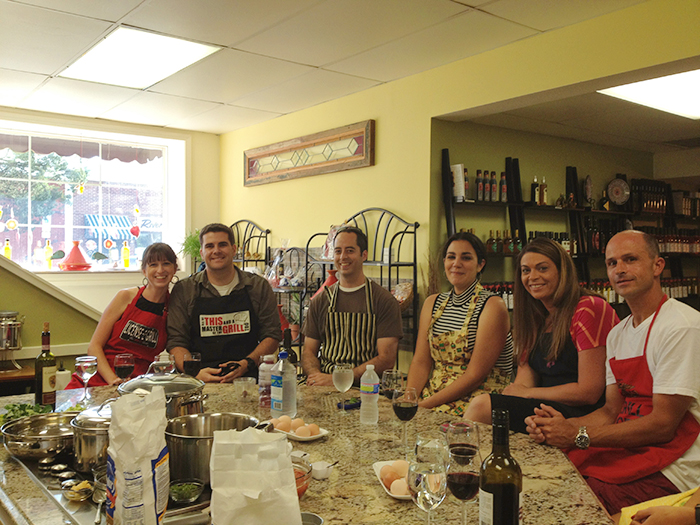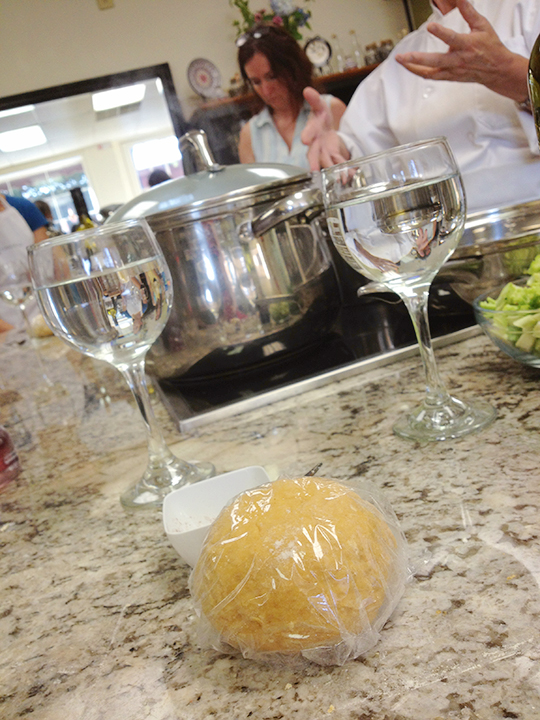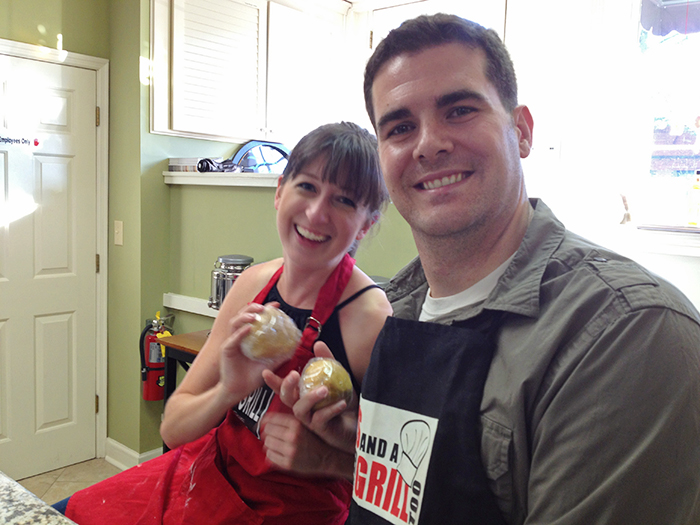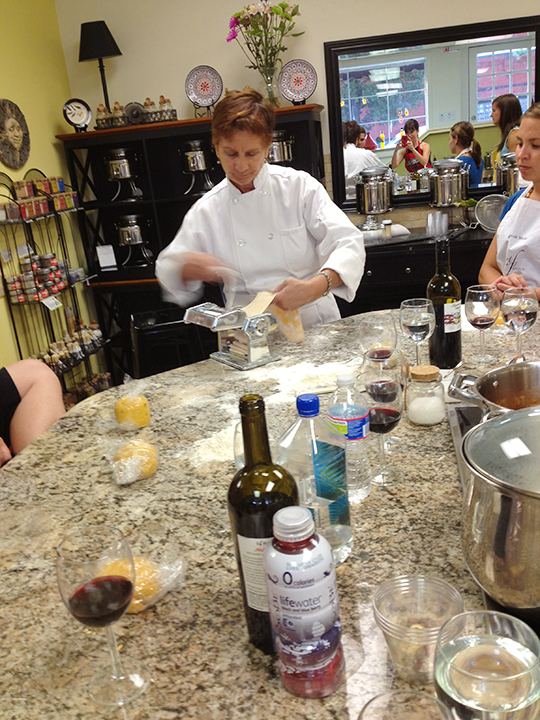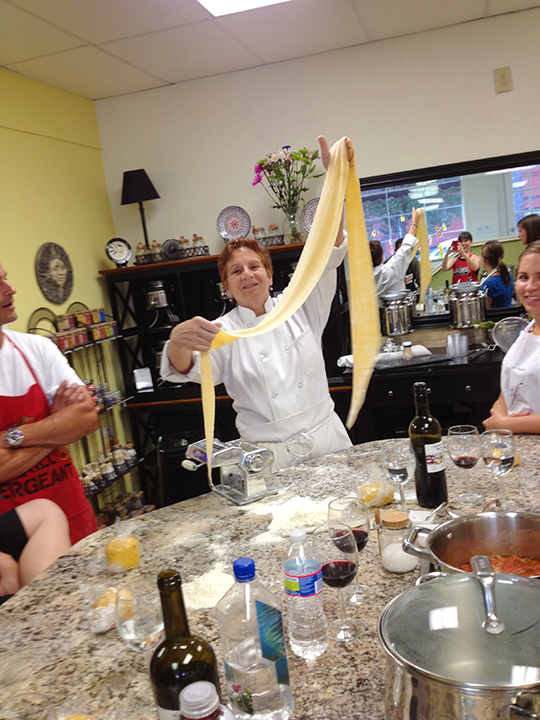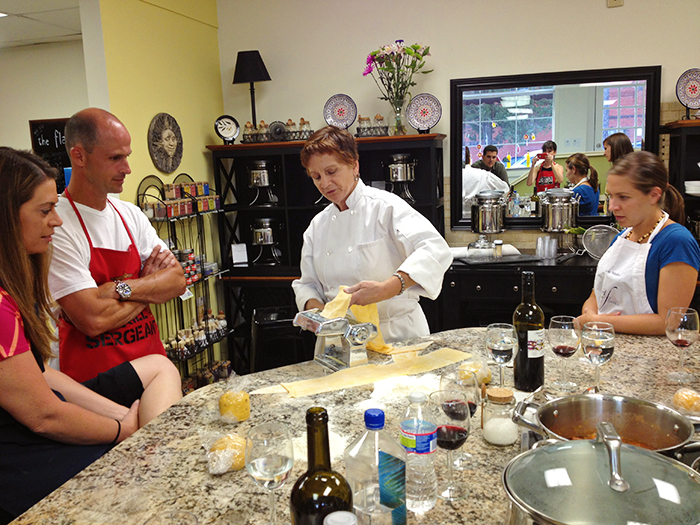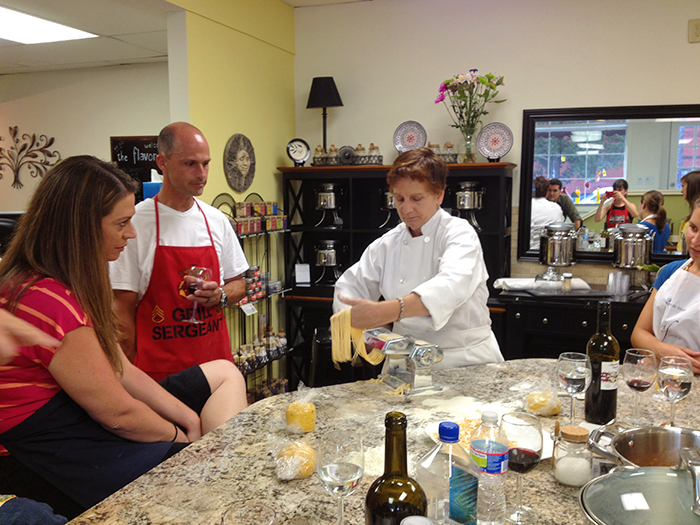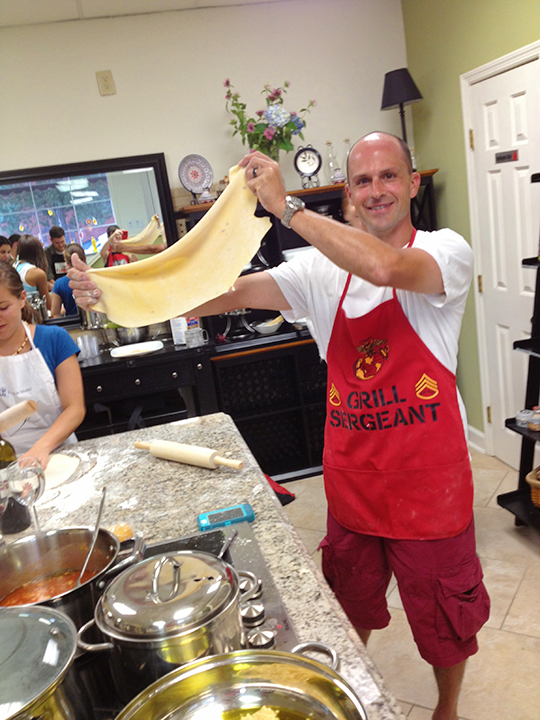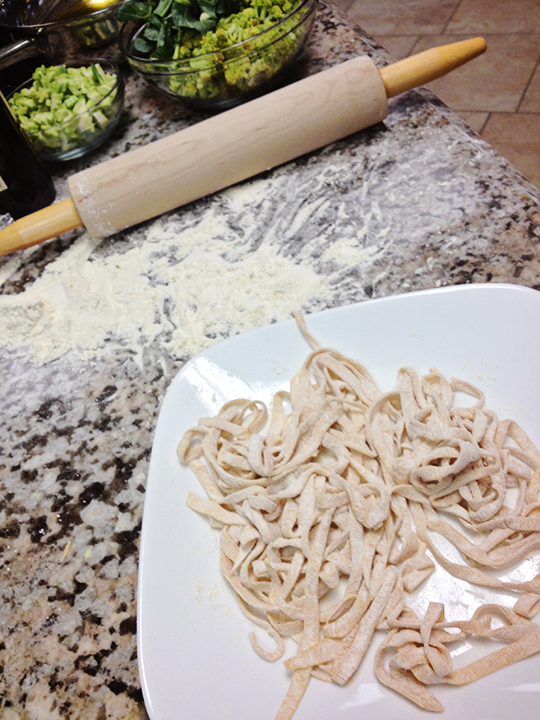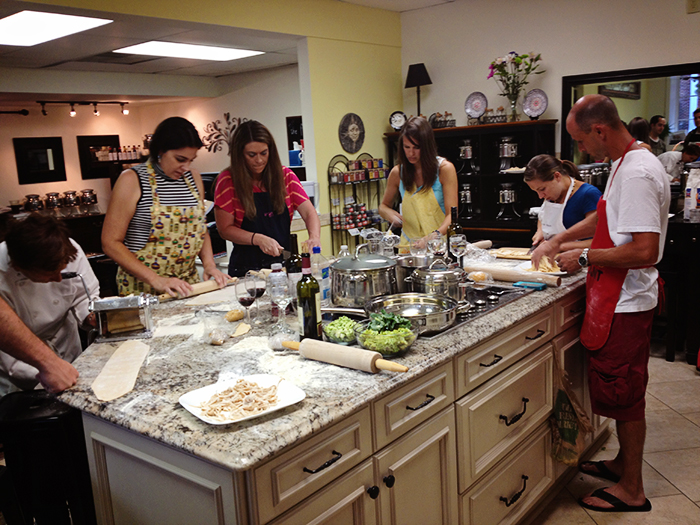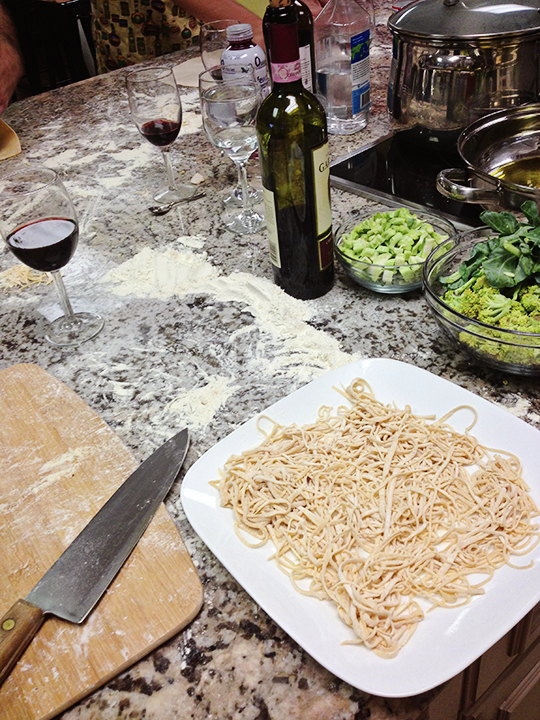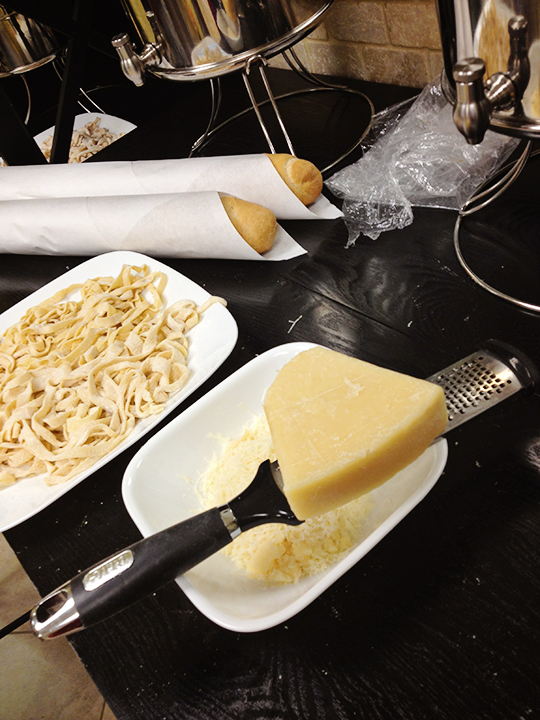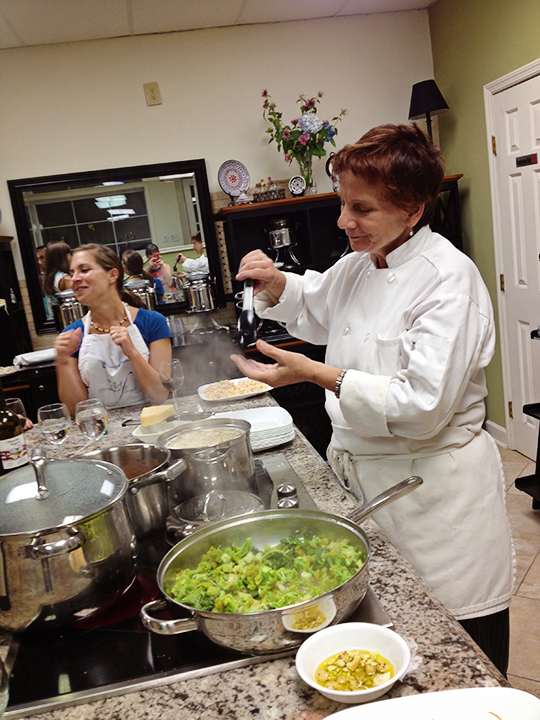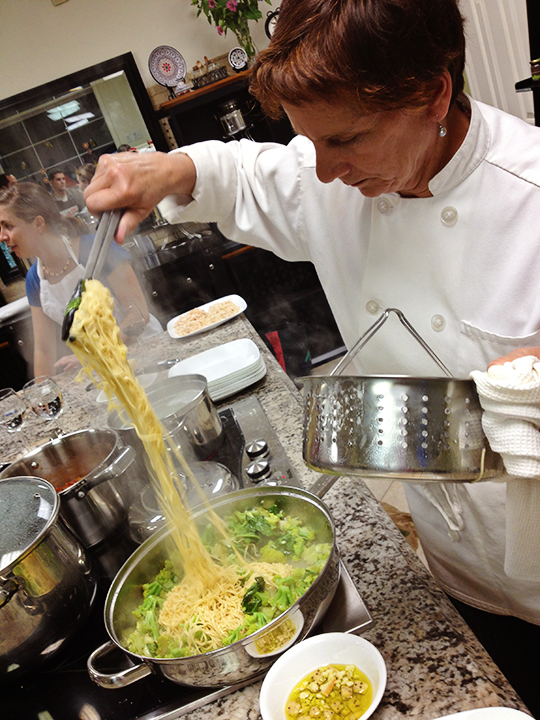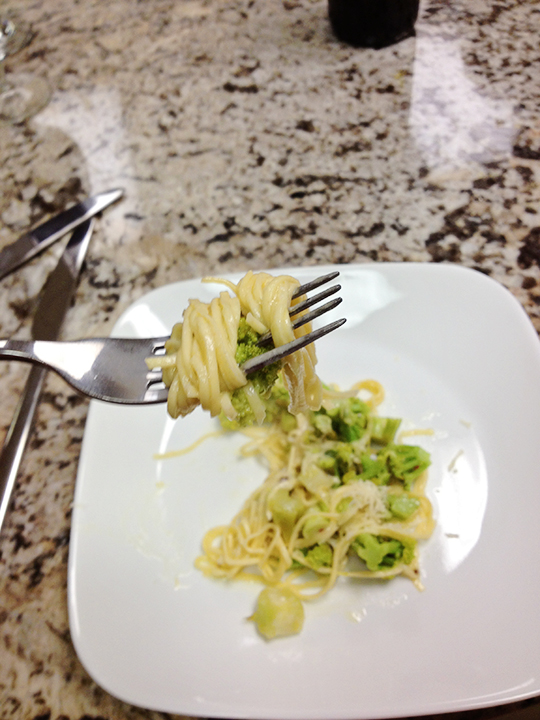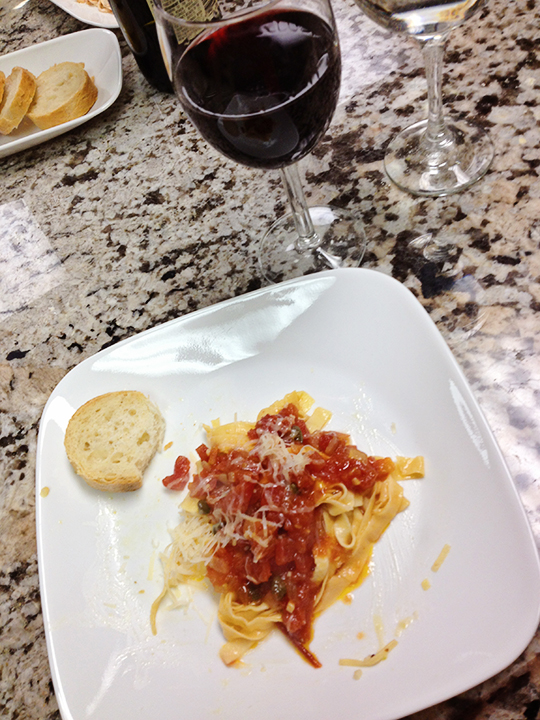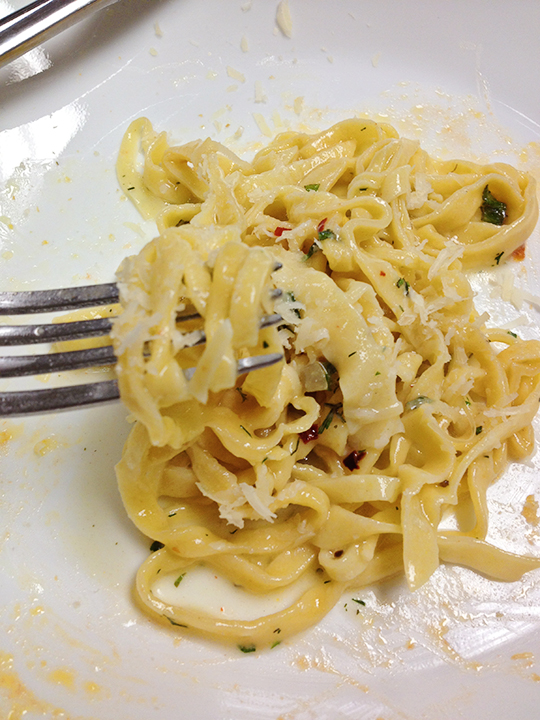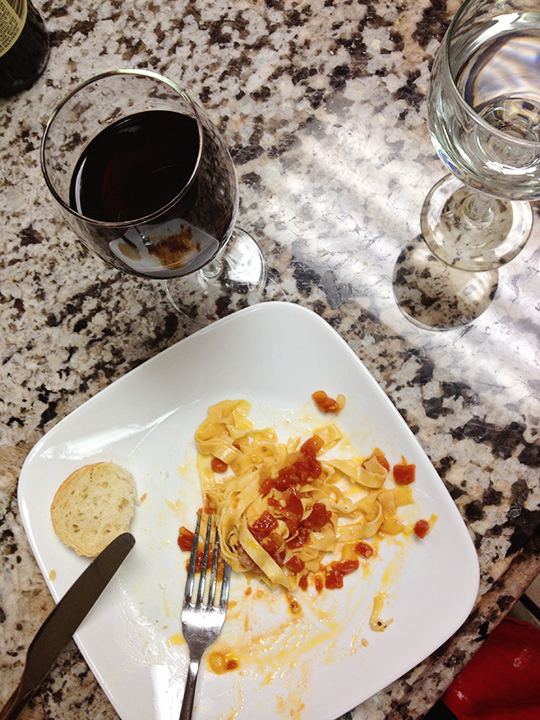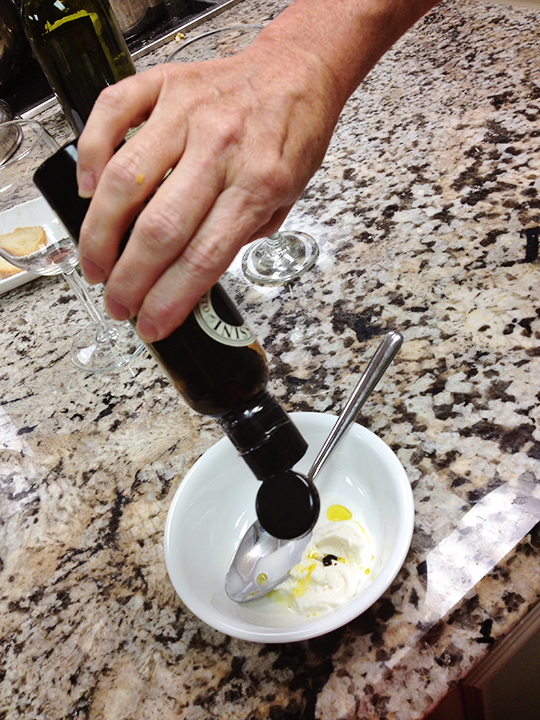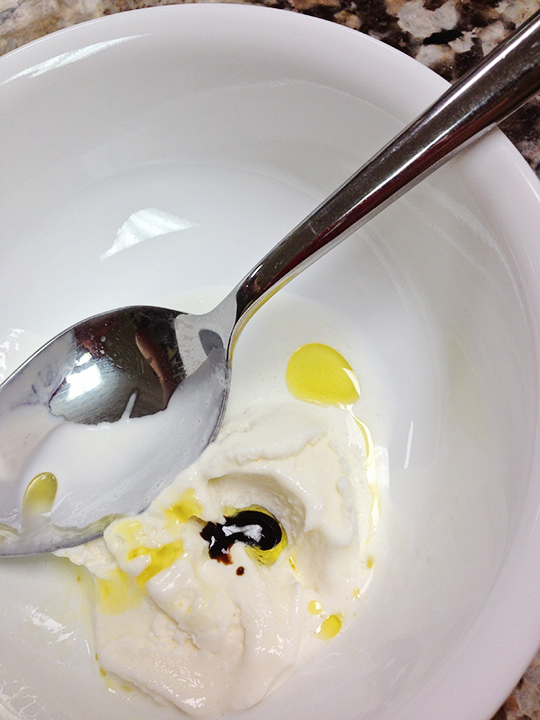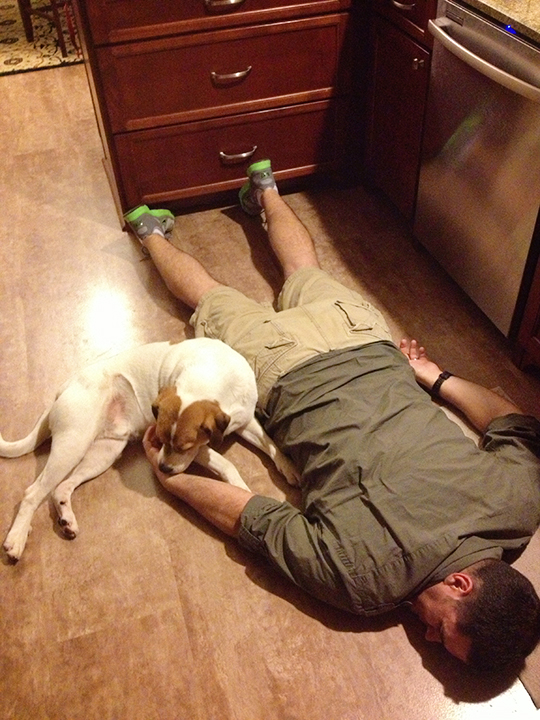 Need to Know

:
The Flavor Exchange
115 E. New Hampshire Ave.
Southern Pines, NC 28387
910.725.1345
Our class cost $65 per couple (That's $32.50 each for five pasta dishes with sauces made by a personal chef and the satisfaction of learning something new), but prices may vary depending on class, chef, time of year, ingredients, etc.

Good to Know
:
Bring your own wine or beer – The Flavor Exchange will provide corkscrews and glassware.

Bring an apron – unless you think flour is a fashion statement!
Bring a fun attitude, a thirst for knowledge, a willingness to get your hands a little dirty in the name of food, and of course a little spendin' cash for your own fancy bottles of black olive oil and authentic balsamic vinegar to take home with you.
Aside from a variety of classes, The Flavor Exchange also offers various cooking demonstrations, tastings, and pairing suggestions. Call for details!
They didn't pay me or offer any freebies for any of this. I just really like them.