Five Things Moving Has Helped Me Learn About Myself.
(We're about to get deep up in here.)
One.
Look, guys. It turns out that I don't really enjoy wine if it's consumed from anything other than a wine glass.
I know.
It was a shock to me, too. You might have seen on Facebook, Twitter, or Instagram that I remembered to set aside the bare essentials last Friday so the movers wouldn't pack them with the general household goods I won't be seeing for at least another few days: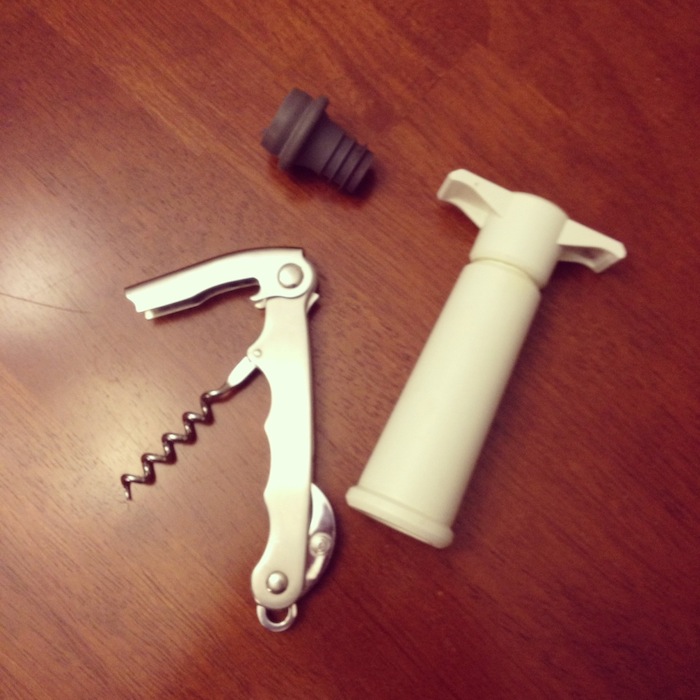 But what I didn't remember — or, more accurately, what I didn't care to do — was set aside an actual wine glass.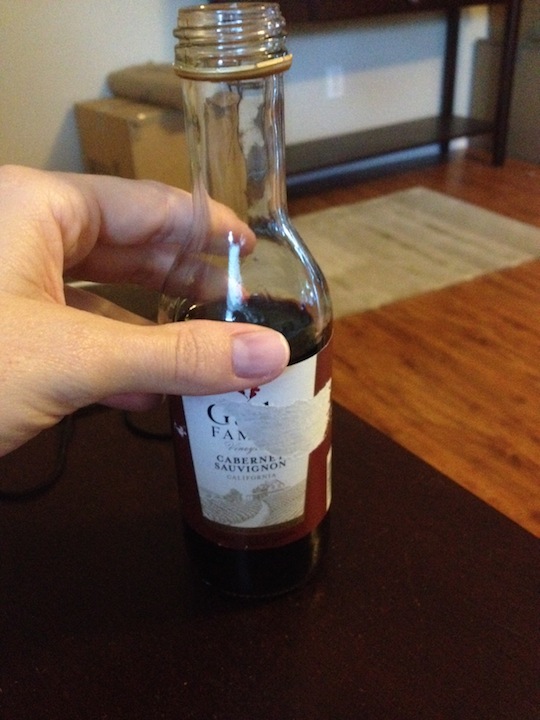 I tried drinking it straight from a mini bottle I'd had stashed away, but it just felt… wrong.
So wrong.
So I didn't even attempt it with the coffee cup I kept unpacked or the frozen beer mug I discovered in the freezer. I just knew it wouldn't feel right.
Two.
Apparently, Justin and I are hoarders of condiments. And also, we have zero respect for expiration dates. We must have emptied no less than 37 partially used bottles of accoutrements from our refrigerator, at least 27 of which were expired — oils and dressings and everything in-between. This was beyond ketchup and mustard and Dijon, dear readers. This was an ethnic explosion of sauces — barbecue, chili, cocktail, and fish. Oyster and Hoisin and Tabasco and verde. And this isn't even counting the cabinets full of oils — (sesame and grapeseed and olive and macadamia, just to name a few), vinegars (balsamic and red wine and champagne and pomegranate), and spices. Oh, remember my spices?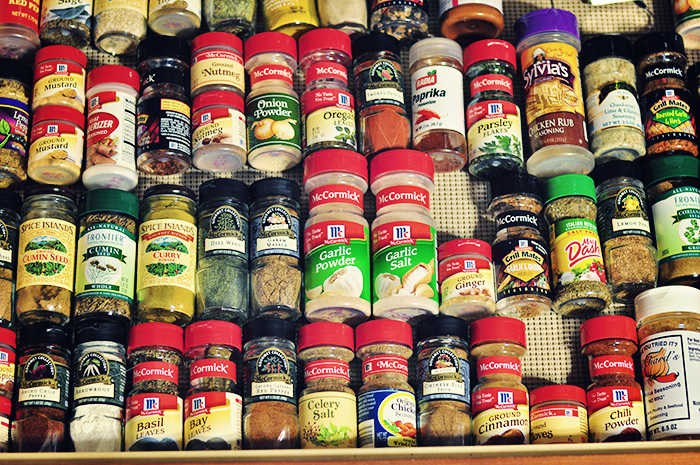 We have a bottle of Salsa Lizano left from my time in Costa Rica. It expired in 2012. We still use it because it still tastes good.
How's that for logic?
This morning I threw out a bag of frozen vegetables that expired in 2011.
No, I'm not proud.
But the real winner? This bottle of appletini mix. Date of death? 2007.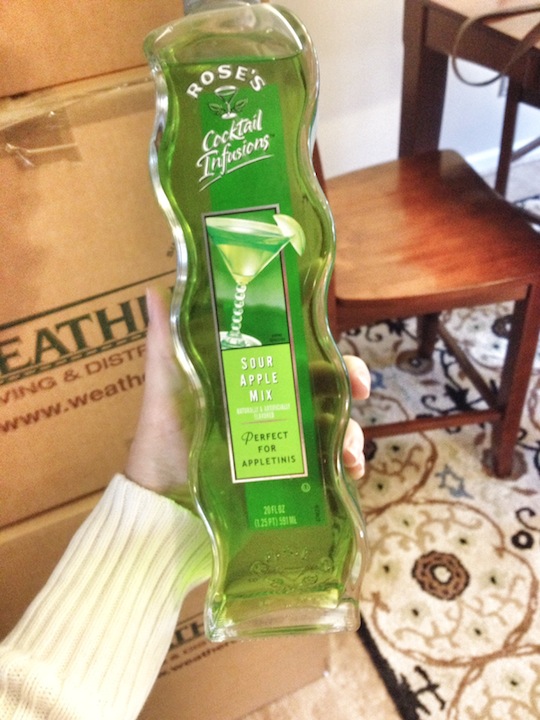 This expired six years ago.
Yet I still had a hard time dumping it out. Why is that?
I think I have a true aversion to wasting food. Or anything food related. It just doesn't sit right with me. But apparently expired things do.
Three.
There are certain extenuating circumstances in which I'm still afraid of the dark. Like stumbling around in the unknown corridors of a new house. Or sleeping by myself on an air mattress in the house that we're leaving — the house that once seemed warm and familiar but now sits mostly empty and is filled with strange echoes. I scared myself awake more than once last night, while Justin was in Virginia closing on the new (old) place. After six years, I thought I knew every sound. But last night was different. Last night I thought it might be mad at us for leaving.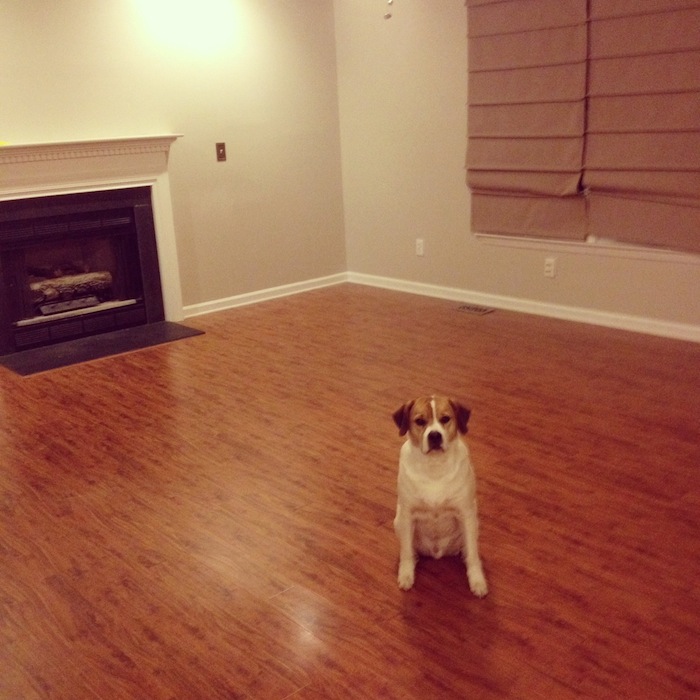 And I thought I was mad at us for leaving, too.
Four.
It turns out I'm more sentimental than I initially thought.
I know inanimate objects don't have feelings. I know this. But still. Last night, my house just felt… sad. I'm pretty sure it knows we're not having Thanksgiving dinner here. And while I keep trying to tell it that we found a great buyer who's going to love and take care of it as much as we did, I don't think it's convinced. It kept reminding me about the work we've put in — the walls we painted and re-painted, the flooring we laid, the popcorn we scraped. This is where we brought the puppies home for the first time, where I burned my first quiche, and the first place I've owned.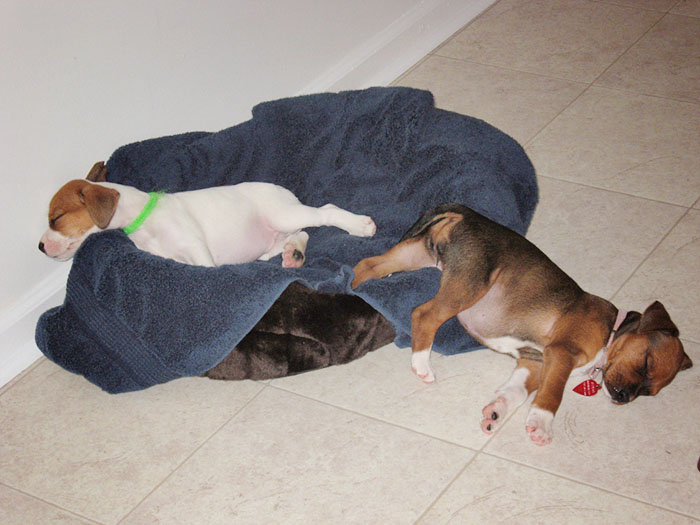 When we bought it, I thought it was just property. I didn't think we'd be here long enough to call it home.
I never thought I'd be anywhere long enough to call it home.
But it turns out what I call it doesn't make a difference.
Home is home.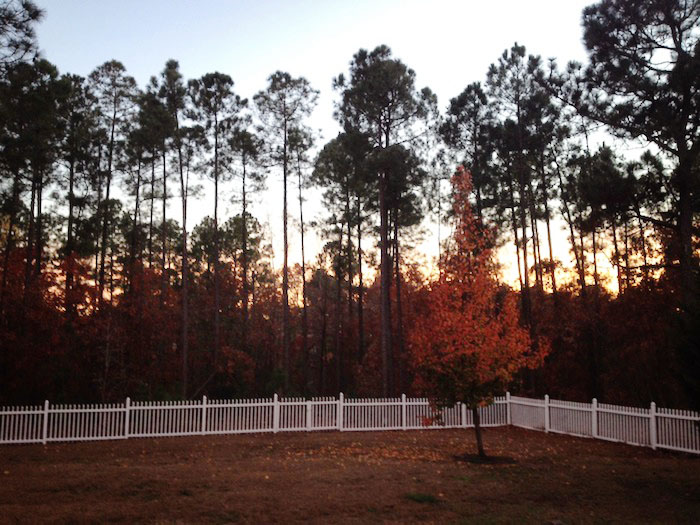 This one's been mine, and I'm going to miss it.
Five.
I've become spoiled, comfortable, and a little bit materialistic. Somehow, somewhat surprisingly and quite inexplicably, moving has turned into an actual process. It used to be that I could shove all of my worldly possessions inside the Tracker, hit the road, and have everything unloaded within an hour of arriving at my new place. The act of moving was really only as involved as the mileage it put on my vehicle, and the rest was left to pure adventure.
From there it morphed into the task of actually renting a truck and bribing friends with 24-packs of Natural Light and maybe gathering a few actual boxes and using underwear as packing material for the real glassware I'd somehow managed to acquire. Worry was introduced. Questions about whether I'd have to switch cell phone plans or could forgive our friend for breaking the leg off of our coffee table while he jammed it into the truck began creeping into my once carefree, tortoise-like transition from place to place.
But now? Now moving involves coordination with the buyers of one property and the sellers of another. It requires a Power of Attorney and actual attorneys and negotiations involving hundreds of thousands of dollars. Somehow, more stress is introduced while helplessly watching strangers pack our things — things that I actually care about — like treasures from travels and art from friends.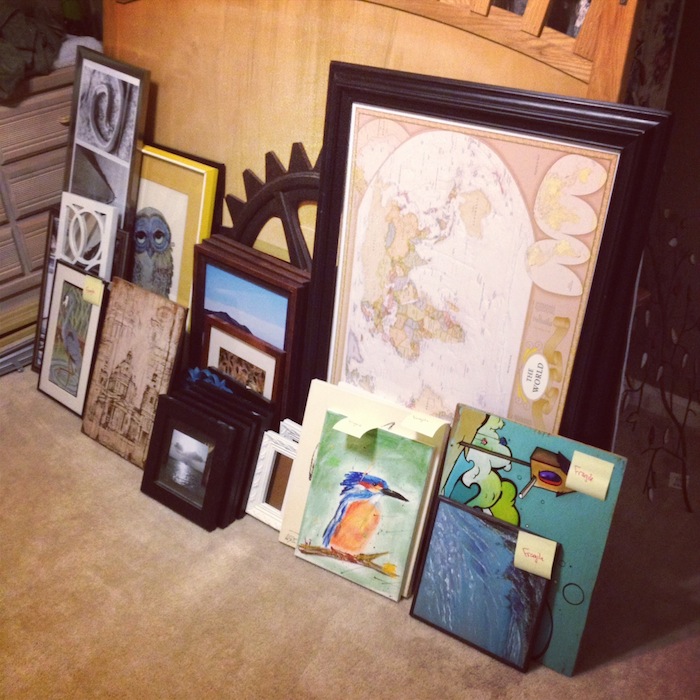 They carefully wrap our ready-to-assemble furniture in moving blankets and brown paper — my life is reduced to a chunky mass of unidentifiable padding in the back of an inordinately large truck.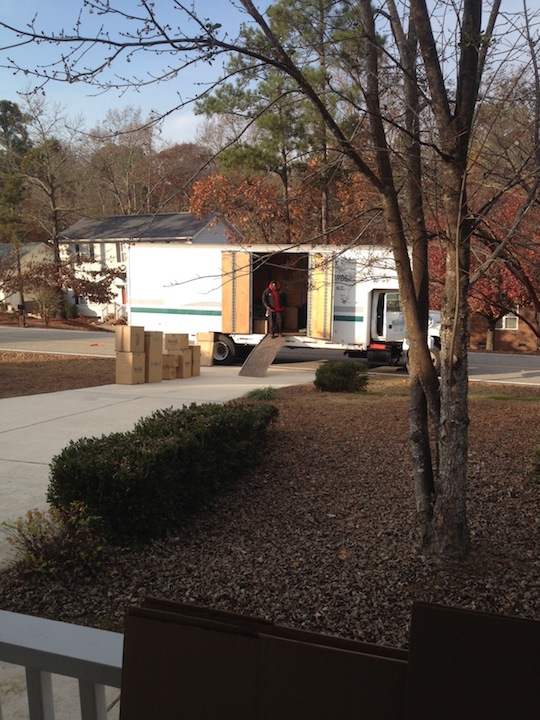 And I have to wonder, how did we get so much stuff?
The answer comes while rubbing my neck — my back is sore from typing, sitting on the floor, computer propped on its own box and butt padded with the pillow of a dog bed, and I know. I've gotten comfortable. I've gotten stagnant. I've gotten… domesticated.
It's time to move.
It's time to change.