It's Existential Crisis Time. And I Could Use Your Help.
Look. The fact that this post happens to be appearing on Valentine's Day is pure coincidence. With the home-cooked meal we'll share tonight, accompanied by a glass (or two) of red wine, followed by a piece (or two) of exceptional chocolate my mom sent us, this night really won't be different from many others.
I know.
It's a rough life.
If you're new here, it's important for you to know that Justin and I don't really do Valentine's day. It's not that we don't like to be romantic or shower each other with gifts — it's just that we don't like anyone else telling us when we have to do it. Sometimes we buy each other funny gifts just to mock the entire thing, but we're foregoing the gag gifts this year all together in light of the fact that I'm officially, officially unemployed, and we have a kitchen remodel to accomplish. And nothing, to me, is more romantic than the idea of updating our kitchen.
That, and the fact that Justin made me bacon this morning.
What can I say? I'm a lucky girl.
A lucky girl, who — despite all of these really phenomenal aspects of my life — still finds herself directionless and dejected.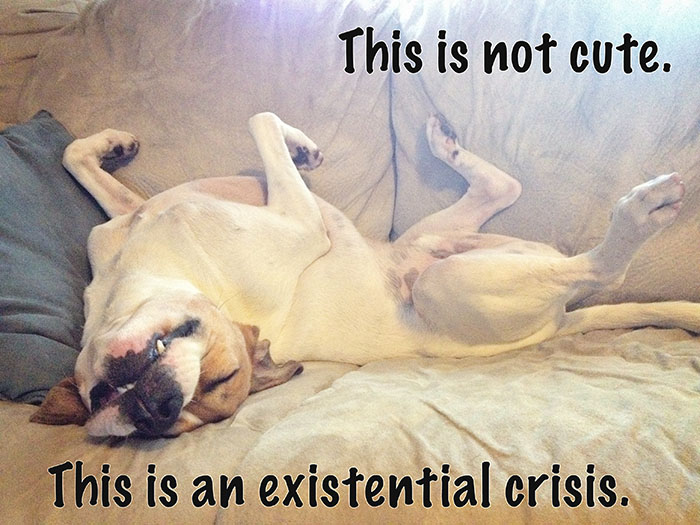 Still.
So I've been thinking a lot about this whole blogging thing and how, in light of the fact that I've been rejected (and more than once) by my dream company, that it's time, as they say, to shit or get off the pot.
And I hate to resort to the grossest of all clichés, not to mention the fact that my mom (hi, Mom!) is cringing at my use of the word shit, even though I probably first learned it from her mother (hi, Grammy!), but you know, it's just the absolute most rightest phrase to use at this moment.
Because I've been sitting on this metaphorical pot for almost four years.
Four years!
And while it pains me to compare my blog to a crapper, especially because there's some really good stuff here, sometimes I treat it as such — an emotional toilet into which I can dump all of my otherwise wasted thoughts for the day. And that's not cool.
So.
This is me.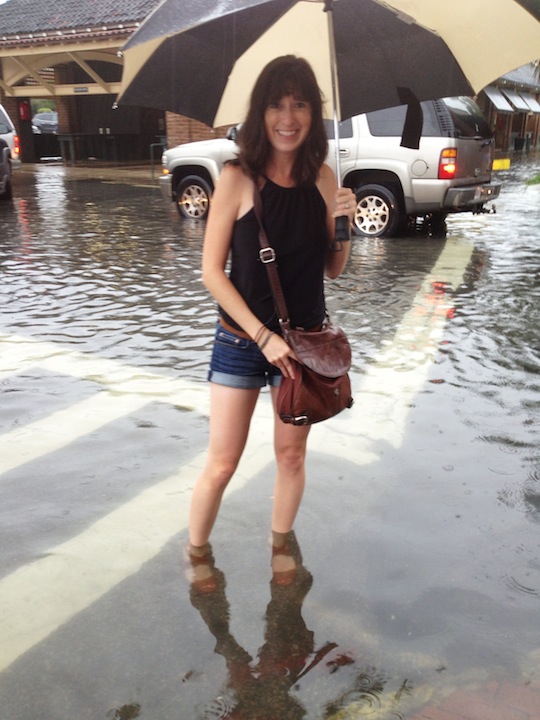 Yes, I'm as awkward as I look.
And this?

This is my safe place.
I don't want to get off the pot. I think I might actually be a little bit in love with the pot, and it's been here for me through all of these years, and like, I don't know, maybe I'm the guy whose butt cheeks got superglued to the damn seat, but here I am. Keepin' her warm.
But it might be time to introduce a little thing called professionalism into the mix. Like ceasing use of the phrase "butt cheeks" and perhaps refraining from toilet metaphors in general. And also, if this is my job, I should probably have some sort of organizational plan to keep everything in check — make sure I'm not listing left of crazy and dumping you with half-assed posts about feminism or social media before I've even finished my coffee. I might still have those posts, sure, but they'll need to focus around a centralized theme.
See, ever since Andi over at Misadventures with Andi mentioned her blogging tree, I knew I was in trouble.* The idea is to have a common focus, or "trunk," if you will, that keeps everything connected. That way, when you come here, you kind of know what to expect. You're not all, "Oh, yay! Here's this badass hippie feminist chick — I can't wait to read more of what she has to say next," only to discover that what I next have to say is that the dinner I cooked last night was damn tasty, or that wallpaper removal is something they should only make criminals do to knock time off of their sentences.
*Update: Please see the comments below for a clarification about the blogging tree. I linked to it because I found it to be a bit of a much-needed "duh moment" for me — a basic guide to improve my writing and clarity on this blog and potentially a very GOOD thing for me to refer to that wouldn't negatively affect my overall writing style. :)
So. What is my central theme? I thought. How can this oddball mix of randomness have a theme?
And I realized.
Wow.
It's domestiphobia. The fear of stagnancy. (Gold star for the obvious answer.) My posts about learning to cook, dining out foodie adventures, travel, and (mis)adventures in home improvement can all branch from that trunk, but I'm not doing a very good job of showing it. And, what's worse, I keep writing all of these random "filler" posts that don't really go with the theme at all. Because I assume that if I find something interesting, you should find it interesting as well. And sometimes you don't. Which is totally okay, but then I'm like, "Whyyyyy? What am I doing wroooooong?" And then I spend the rest of the day feeling bad about myself. And sometimes those posts are the most fun to write. And sometimes you actually do like them. This recent post about my crazy college neighbors, for example, was one of my most popular (share-wise and comment-wise) posts as of late.
And so I find myself at a crossroads.
How do I professionalize my blog, thereby attracting more of you lovely, engaged readers (because nothing makes me happier than when you have something to say about what I write), but not lose that thing I love about blogging? The spontaneity of it all? The emotional release?
Decisions have to be made, and it's not going to be easy.
I'd made a mental deal with myself awhile ago that I was no longer going to write about blog issues on this site, because that's like the manager at Best Buy complaining to his customers about overhead costs and employee shenanigans, but I'm breaking my word. Because I have to know:
Why are you here?
What do you like about Domestiphobia that inspires you to share it with your friends?
And, perhaps more important, what embarrasses you about reading Domestiphobia that stops you from sharing it with your friends?
It's my use of the words "butt cheeks," isn't it?
It's okay. You can tell me.
Also, if you feel like it, you can answer this little poll (you can pick more than one answer):
I would be forever grateful if you left your feedback in the comments below or, if you're they bashful type, email me: katie@domestiphobia.net. Also, I'll try to never, ever ask you to do actual work when you come here again.
Okay? Okay.