What I Do. (It's Legal Enough.)
In modern society, there's this question we tend to ask each other. Sometimes it's an innocent conversational ice breaker, but other times it's a secretly sinister excuse for judgement — like its very answer might justify the asker's heightened sense of self-worth and leave the askee exposed to all kinds of undeserved assumptions and ridicule. The question, "So, what do you do for a living?" is not just the elephant, but the unexploded ordnance in the room — that thing that, if you don't like your own answer, can blow the witty, carefully assembled persona you've crafted all to smithereens.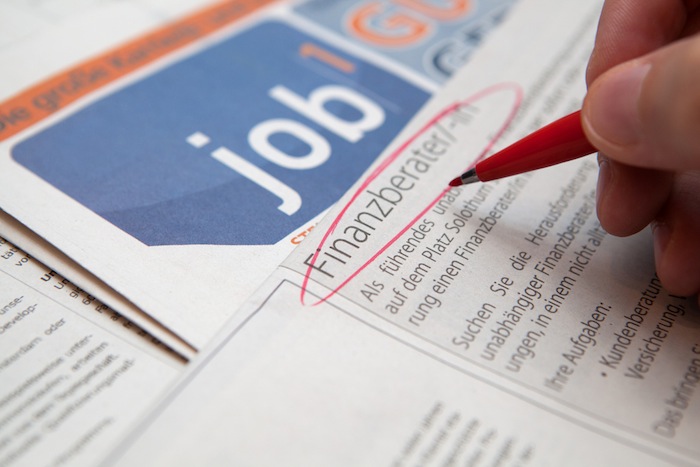 There was a time in my life when the answer wasn't daunting. It was simple. And due to the fact that I was always in some type of schooling at the time, never embarrassing or unexpected:
"I'm a waitress."
"I'm a tour guide."
"I'm a dishwasher."
Sometimes, if I felt like making myself sound more important, I'd expand a bit on the job description:
"I'm the top-selling watch repair kiosk girl in the company because I know how to convince people to spend twenty-two dollars on a new battery."
"I'm an expert burger flipper at A&W Rootbeer, and sometimes they let me work the drive-through."
"I sell jewelry for one of the wealthiest families in town and often carry hundreds of thousands of dollars in product to the post office for them in my purse."
Then, when I got close to college gradumatation and in the years following, I actually became a little proud of the answer. Like maybe I was doing something more meaningful or, at the very least, somewhat justifying the amount of time and money I'd spent in my early adult life learning about karst topography and plate tectonics. My job titles were capitalized and had at least three times more syllables:
"I'm an Environmental Engineering Intern and Air Program Coordinator at the Air Force base."
"I'm a Geographic Information Specialist for a prominent environmental consulting company."
"I'm the Sustainability Coordinator in the Environmental Management Branch at the Army installation."
But the truth is, at that point in my life, I'd reached some kind of plateau — this point at which I'd earned bragging rights about my position and my salary, was chipping away quite zealously at my icy mountain of student loans, and had fallen into the all-too-common void of complacency. While my job was good, and the people I worked with were gooder-than-good, I was turning into a surly, deliberate, wench of a human being.
Why?
I was caught in a current of shoulds. And I'd thrown myself into the deep, deep end. (You can read the sordid tale right here if you have no idea what I'm talking about.)
So I quit. And that's about when the answer to, "So what do you do?" seemed to become far more complicated.
And just a tad embarrassing.
"Well, for two months I made hot sauce in Costa Rica."
"Nothing. I do absolutely nothing."
"I lament publicly online about my current sad state of existence. (Also known as 'blogging.')"
And the worst — "I'm trying to be a writer."
I'd actually say that to people. I'm trying. Like I'm trying to get accepted into grad school or I'm trying to learn how to play the guitar, except what I was trying to do wasn't actually tangible. You can't try to be. You either are, or you aren't.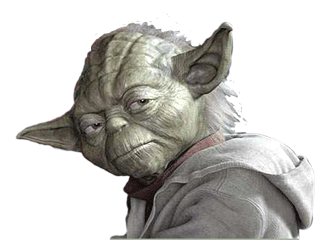 You either do or do not. There is no try.
It took me a long, long time (we're talking years, here — apparently I'm a slow learner) to realize that you're not a professional anything until you start calling yourself one. That's it. There's no club. (Well there probably is, but I'm guessing it costs money. And while I'm a professional writer — because I'm calling myself one — I'm not a successful professional writer because I'm not exactly earning a living wage.)
But I think, if you have the drive and the means (like a supportive family, karmically awesome financial luck, or, in my case, a husband who would literally get thrown into prison if he tried to quit his job so he's stuck being the official breadwinner), you actually can become a professional whatever-you-want because it seems like the moment you start believing it, it starts being true.
At least that's what's happening for me.
When people ask, I call myself a writer or Freelancer, which is just fancy speak for, "I do whatever people are willing to pay me to do as long as it's legal enough to claim on my taxes."
I decided to be a freelancer around the time I wrote about the excruciating pain of that job opportunity falling through, and then magically, in my in-box, was an email from one of my readers who was interested in hiring a part-time, remote freelancer for her growing business. And I was all, if that's not a sign, I'm not sure what is. And she was all, I understand you're pursuing your dreams, and that's okay, but I still think we could work awesomely well together, and how about we give it a try? And I was all, you read my blog and you still want to hire me? And she was all, I think you'd be great for what I need done! So I sent her my resume replete with important-sounding job titles and also the hot sauce gig for good measure, we signed the dotted line, and so far it's working out splendidly, I think.
I'm a freelancer. I'm a writer. Maybe one day, I'll be an author.
I can answer the question now with nary a twinge, because I like what I do. And. Now that I know what that is, I only plan on getting better.
What do YOU do? And, more important, do you mind answering question?