When Things Don't Go As Planned.
I'm starting to realize that the act of making long-term plans over which I actually have very little control is kind of like watching for shooting stars through my sunroom skylights —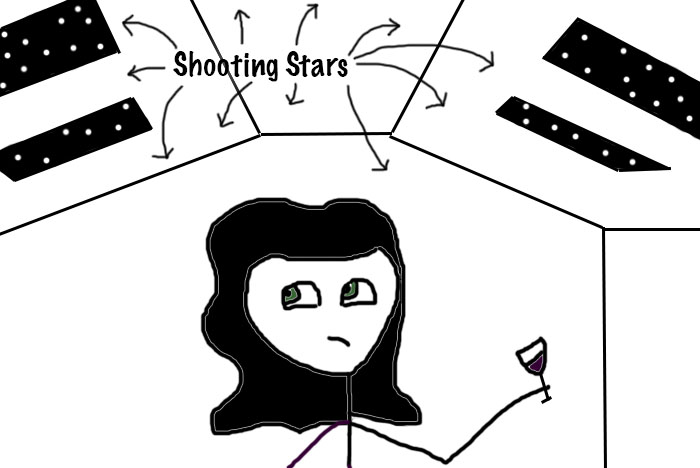 There's a chance something cool could happen, but if I'm uncharacteristically honest with myself about my odds, I know that most likely it's going to end in disappointment.
Like that time last year when I was so certain we were going to get stationed somewhere overseas that I bought the mini salad spinner instead of the full-sized salad spinner because, duh, Euro kitchens don't have room for full-sized salad spinners.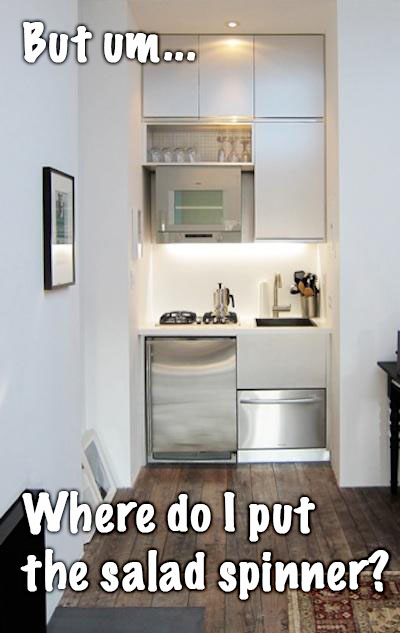 And I'm practical like that.
Or that time just yesterday when I was imagining myself working from the local coffee shop as the newest remote employee of a company whose name I've been fantasizing about putting on my Facebook page for months, even though they probably receive about eight-billion applications per day because they're just that cool, until I received an email last night informing me that they're not going to be hiring for this position after all.
At least not right now.
And after two interviews and a few weeks of sweating it out, I'll admit that I cried a little.
But then I realized it wasn't flat-out rejection, so I responded with heartfelt thanks.
And with hope —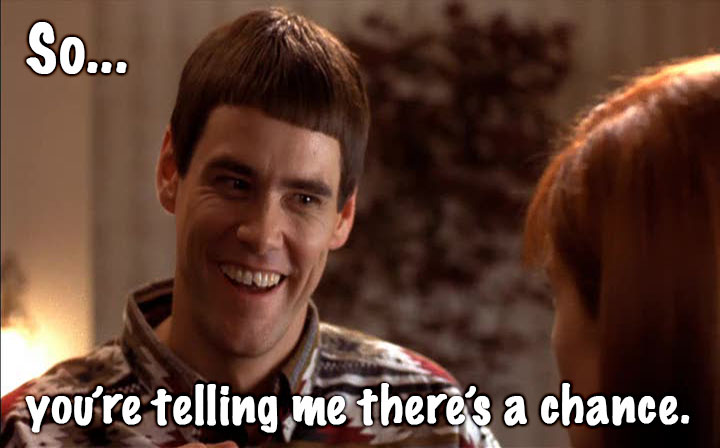 Yes. I actually typed that in my email.
And yes. I do realize that quoting Dumb and Dumber's Lloyd Christmas might, in fact, have wiped any remaining chance from the slate.
But go big or go home, you know?
I'm embarrassed to admit it, but I'd kind of thought, what with me being a Chinese Dog in this Year of the Horse, that this was supposed to be my year. That these blinding disappointments would be a thing of the past because, dammit, when's this dog gonna get her day?
But then I thought about the skylights. And the fact that I'm continuously making plans based on these ridiculous odds. And I'm doing it, probably, so that when I never actually get anywhere — when I never see even a single star that moves — I don't have to blame myself because, you see, I can't control where the military sends us. I can't control whether or not a company is hiring for a position. There is no, "Try harder!" or "Don't give up!" or "Keep reaching for the stars!" because the ones I keep reaching for are never actually my own.
And this is a dumb way to live because now, every time I have to spin my arugula in batches (#firstworldproblems), I'm reminded of my worst-laid plans. Of the things that didn't happen simply because I'd wanted them to.
Of the fact that I'm not where I'd wanted to be.
That I'm never where I want to be.
Which is like the worst thing ever because where I am, right this second, is actually pretty great.
So.
Maybe it's time to set a concrete, attainable goal. One not left to chance, but to my own, crazy determination. And anything else good that happens along the way is just bonus, you dig?
So.
Any ideas?