Love Grows Where My Rosemary Goes.
Destination: Rosemary Beach, Florida
You know, it just hit me — just last night, like a fist to the cheekbone — that I'm going to be seeing my brother, my sister, and my father over the course of a week starting Thursday, and that seeing all three of them in such close proximity of timing is a rarity rated up there with lightning strikes and Nessie sightings.
And, if I can get my mother and her significant other to visit before the end of the year, it will set the world record for immediate, blood-related family member sightings within a 365-day period since probably 1995.
Shit's about to get real.
So basically, what's happening is Justin and I are driving to Cleveland, Ohio to stay with my brother for a couple of nights, then Kalamazoo, MI to see a dear friend tie the knot, then on to Chicago — CHICAGO! — to see my sister, at which point my dad and his wife will be meeting us as well from Minnesota. Then Justin will fly home, and I will probably head to Wisconsin to see my grandmothers and somehow figure out a way to drive home from there.
I'm not sure if you realize, but that's like… a really long way.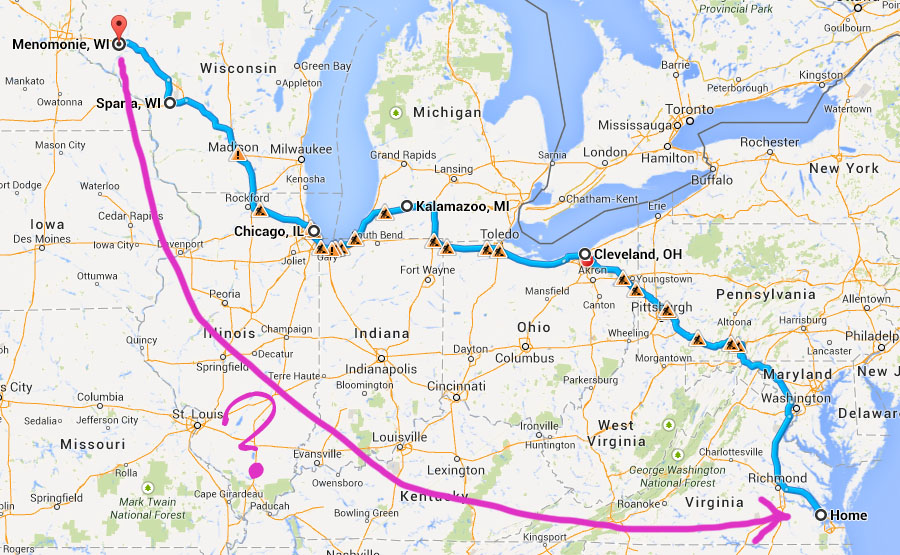 And while I've driven plenty of solo road trips before, I'm having a hard time planning this one, because I think I've grown attached to the water. It's like a honing beacon for me. On long drives, I like to know the ocean is there — just behind those tall buildings or dunes — always within smell if not within sight.
And you can see with this trip, especially if I return home along a more southerly route, that I'll be feeling pretty land-locked.
Where I didn't feel land-locked (I'm like the Queen of Segues), was on my drive along 30a on Florida's panhandle. The friendly folks in Seaside had nudged me on towards the strange town of Alys Beach, and then further still towards Rosemary, which is where, despite the sweltering heat and early summer bustle, I finally breathed a sigh of relief.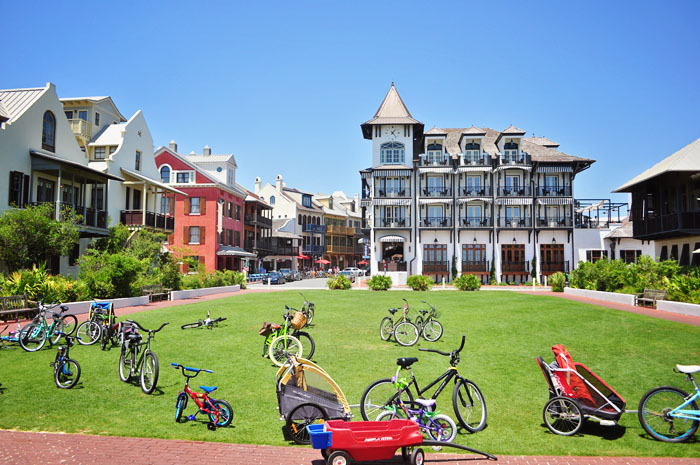 This felt good.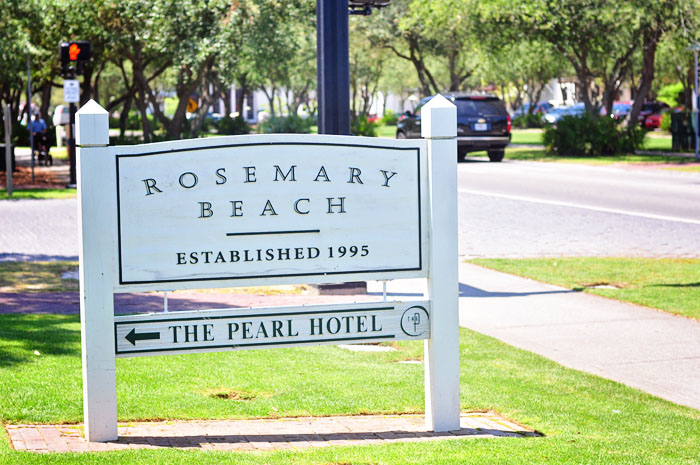 I stepped out of the Tracker after finding a shaded parking space with relative ease, stretched, and allowed the strangeness of Alys and the scriptedness of Seaside melt off my skin and straight through the permeable pavement that (no joke) eliminates Rosemary's need for storm drains.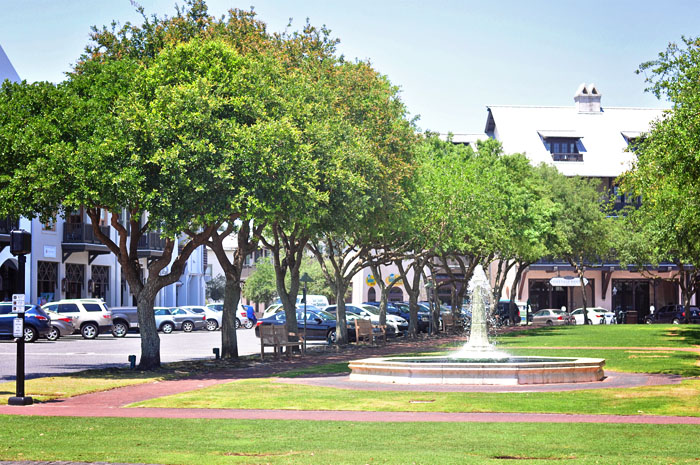 Neither over-crowded like Seaside nor under-crowded like Alys, Rosemary, to me, felt juuuuust right.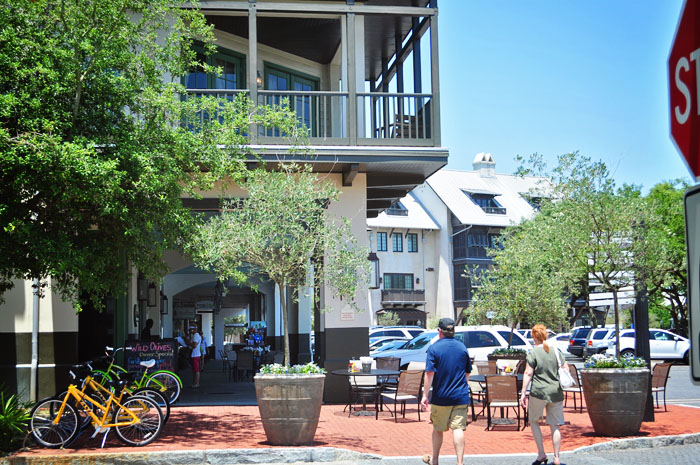 According to the Wikipedia page, Rosemary boasts more actual homeowners than Seaside, which relies more on tourists to support the town population. I'm not sure whether that's true, but Rosemary did feel more residential.
Less "showy" and more settled.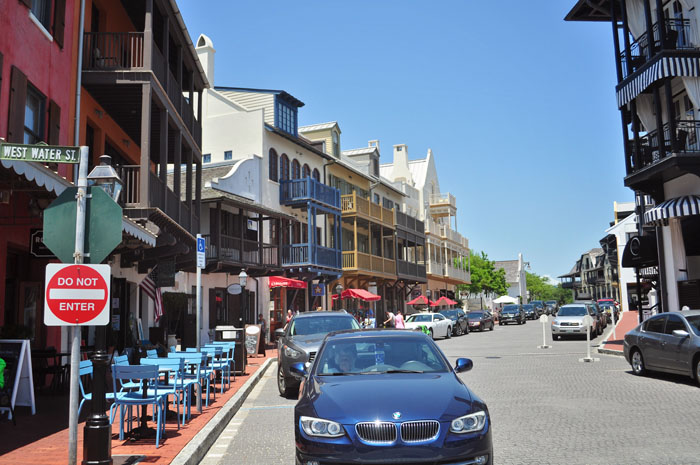 While Seaside read like a picturesque theme park, Rosemary felt more like a place to live rather than a place to just visit.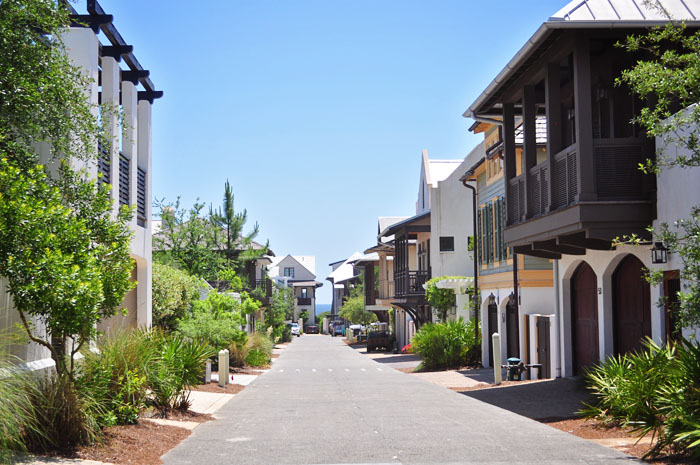 If, you know, you happen to have millions of dollars.
Rosemary had considerably more land on the ocean side of 30a, with whole neighborhoods and shopping districts on both sides of the drag, rather than a single row of homes and stores backing up to the beach.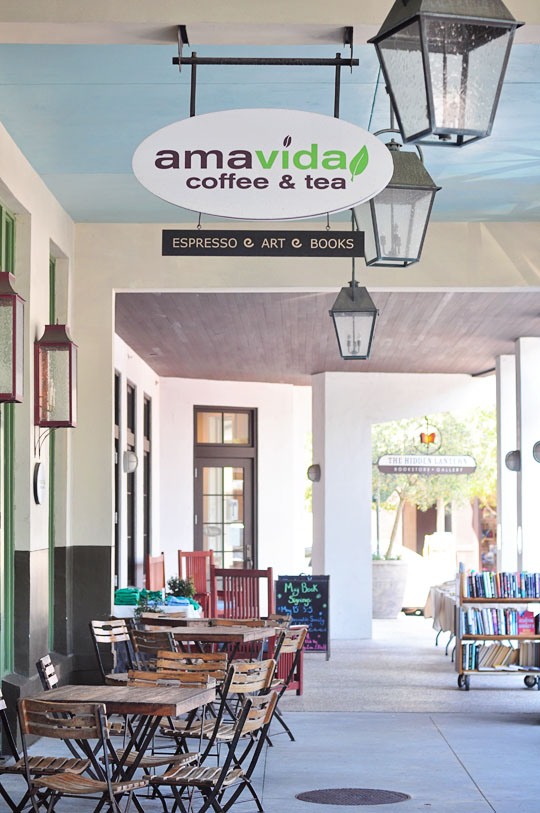 The only thing that unnerved me there was the architecture.
It's like it couldn't decide whether to be Japanese or Dutch.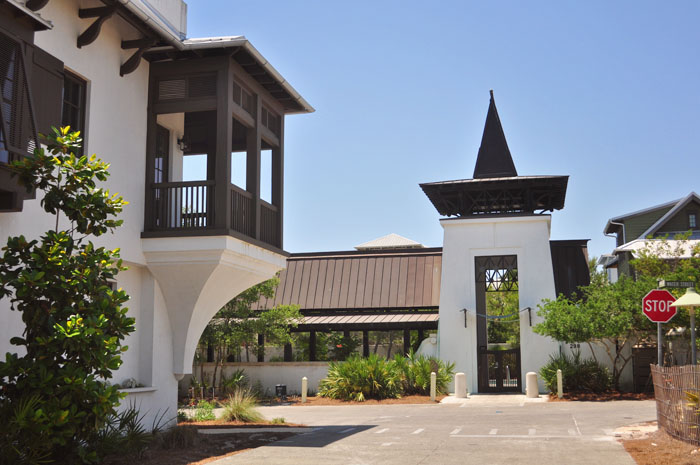 West Indies or Western Europe.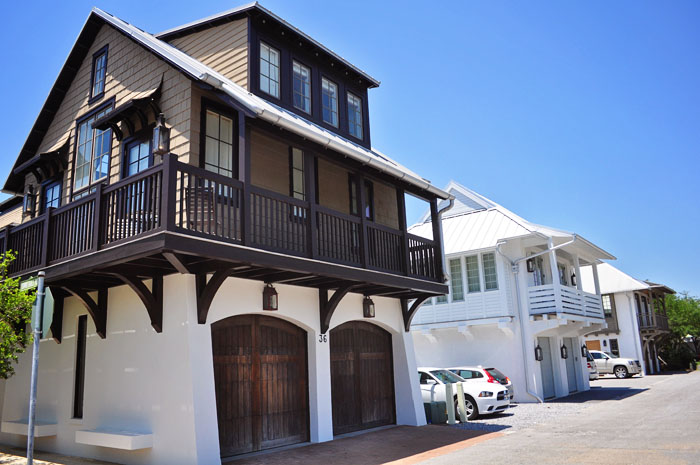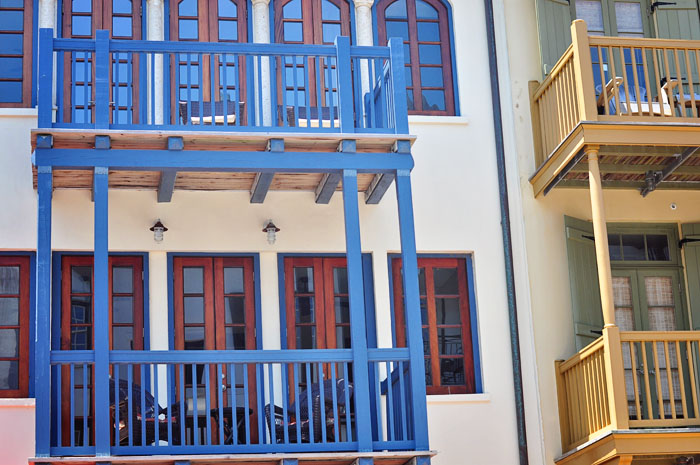 But once I accepted the fact that Rosemary had developed a "look" all its own, I felt more at ease as I meandered the cobblestone streets past shops and cafés, and across shaded boardwalk paths past hidden courtyards and zen gardens.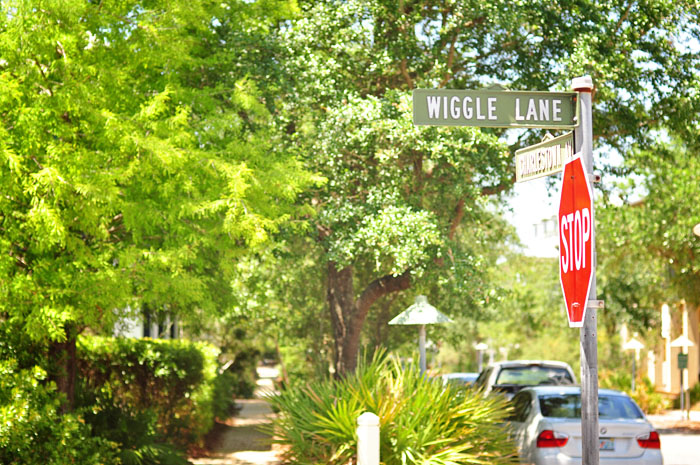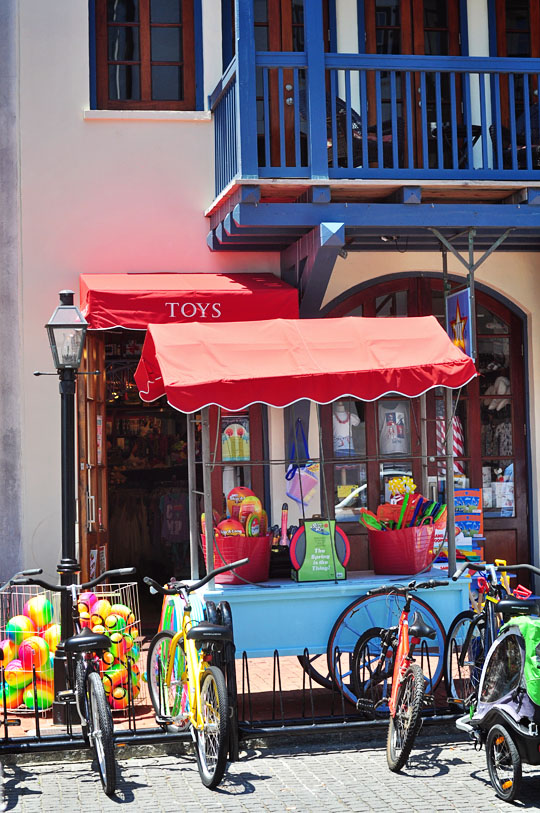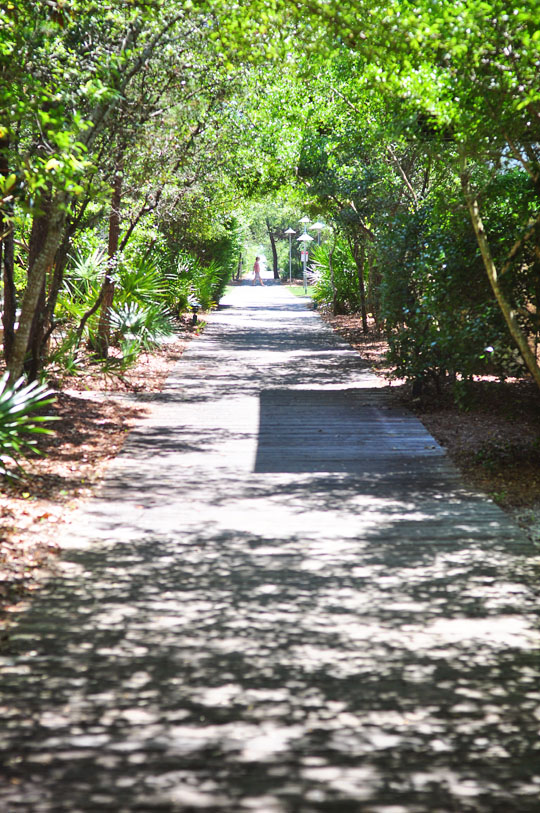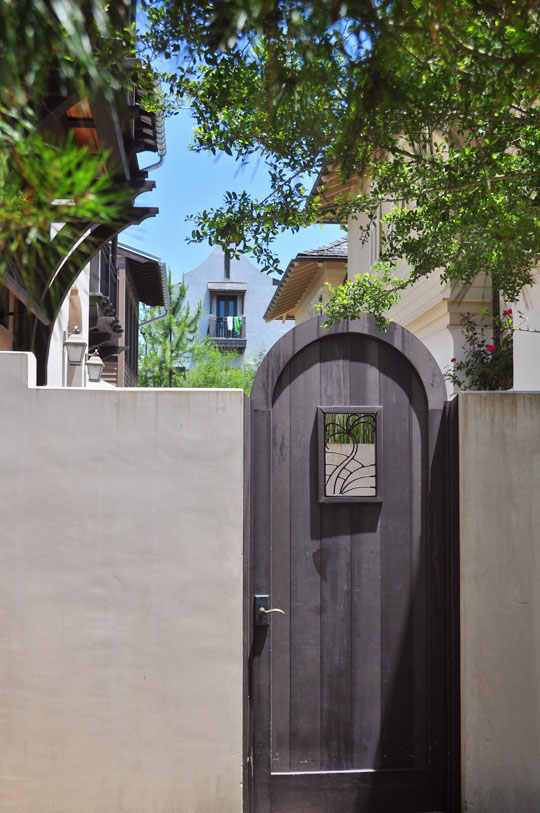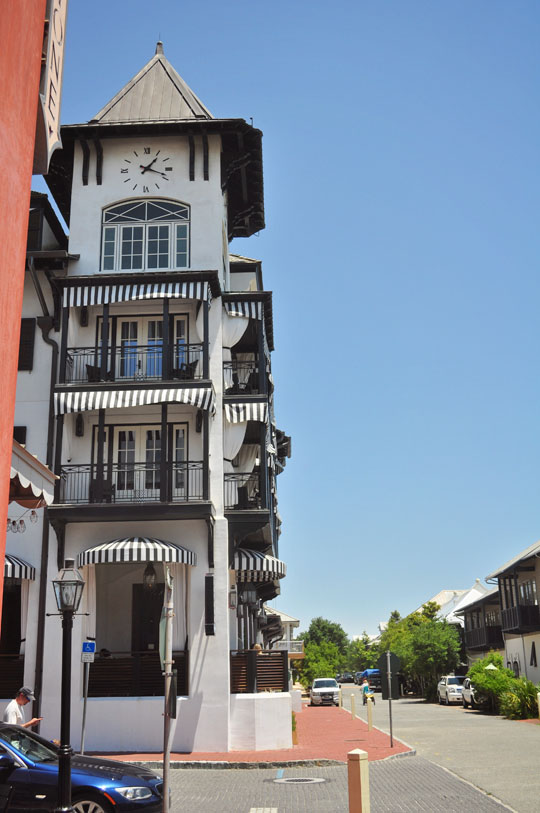 The water, of course, was just as stunning as Seaside, though not quite as accessible. (Hint: A friendly passerby gave me the access code, so if you really want to hit the beach for a day but aren't staying in town, you shouldn't have a problem.)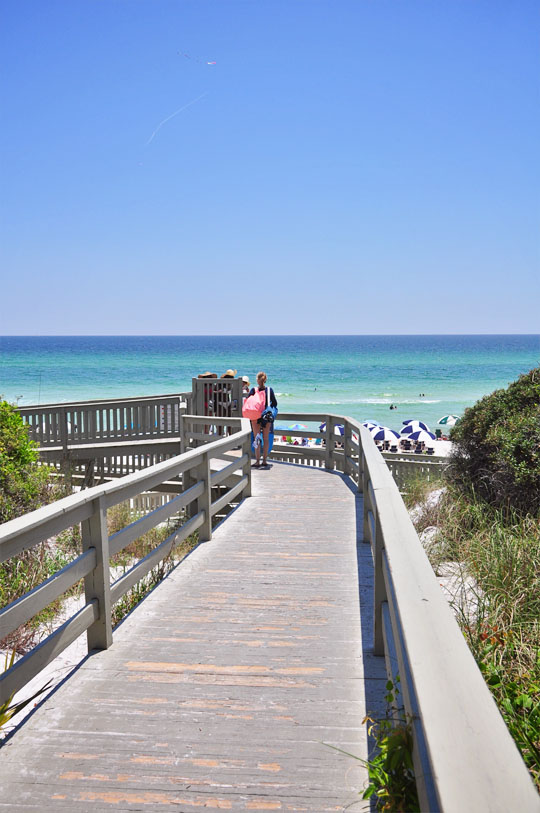 The differences among the three planned communities of Seaside, Alys, and Rosemary are immense, yet it's easy to see how someone could fall in love with any of them.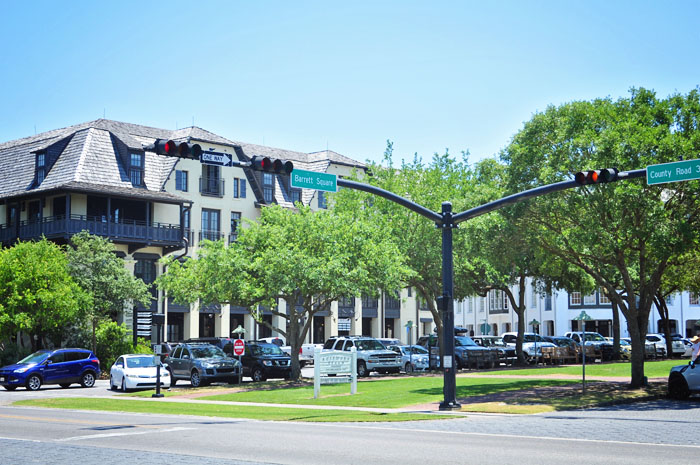 But I have to imagine, just like the rivalries between New York and L.A. or Pepsi and Coke, people are probably inclined to pick a team and stay loyal.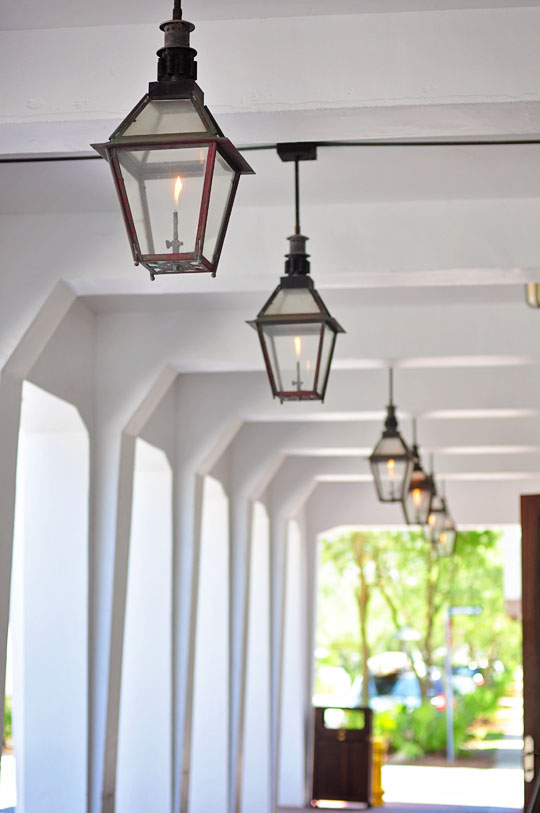 And while I've had a few friends tell me how much they love Seaside with its vibrant beach pastels and retro vibe (below)…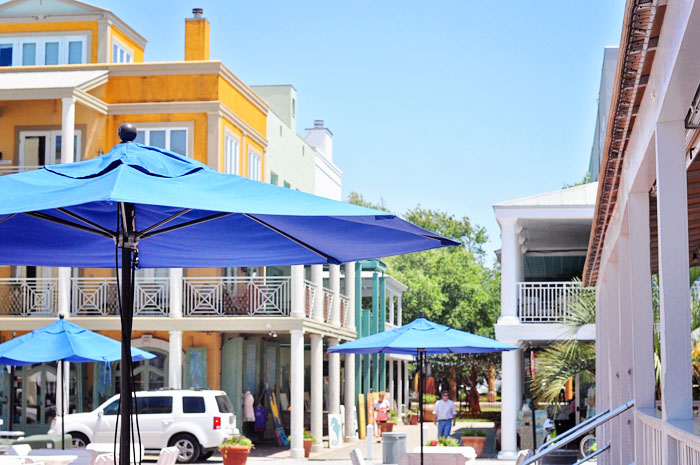 I have to say that Rosemary, with its Euro flair and residential vibe —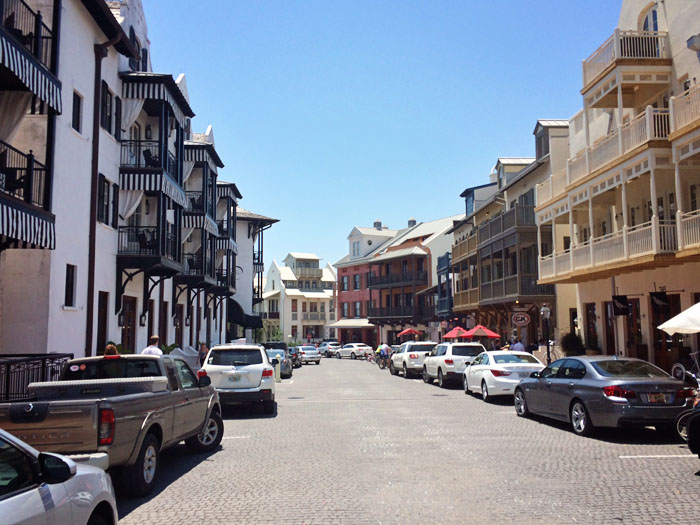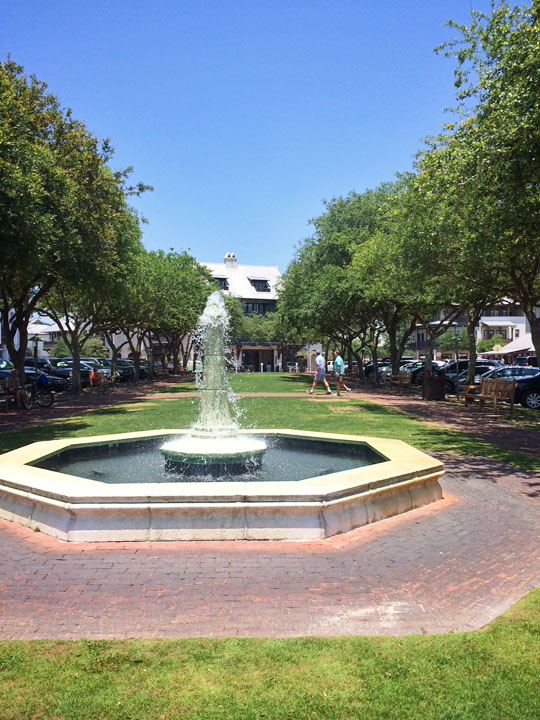 — completely stole my heart.
And it's a good thing Justin and I agree on these things, because when I took him to each town the next day in reverse order, Rosemary is where he wanted to return for lunch.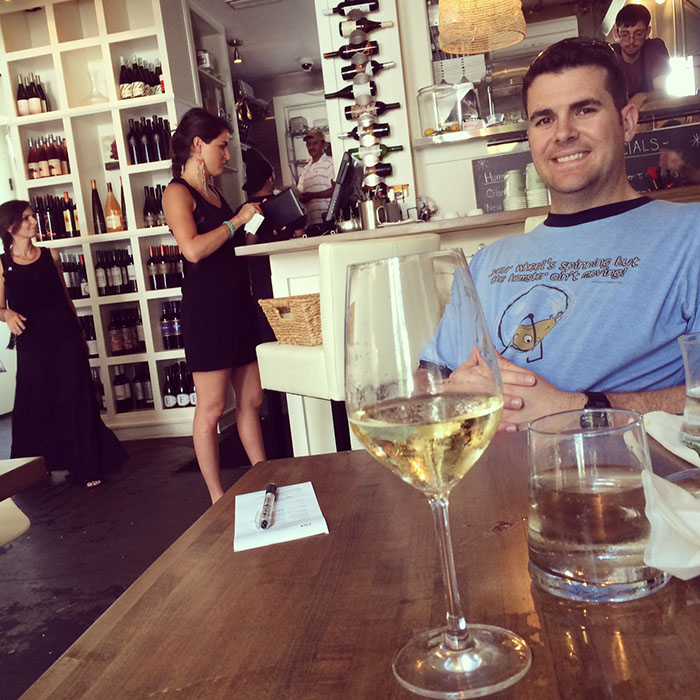 We picked La Crema Tapas & Chocolate, a Spanish-inspired tapas bar with an open kitchen (you know how we love those) on the ocean side of Main Street.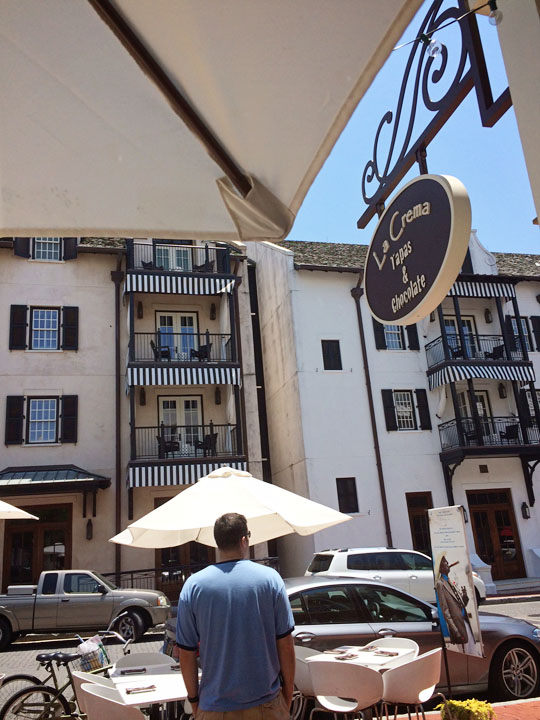 They have comfortable options for al fresco dining, but we ate inside to enjoy the chic atmosphere and — more important — escape the heat.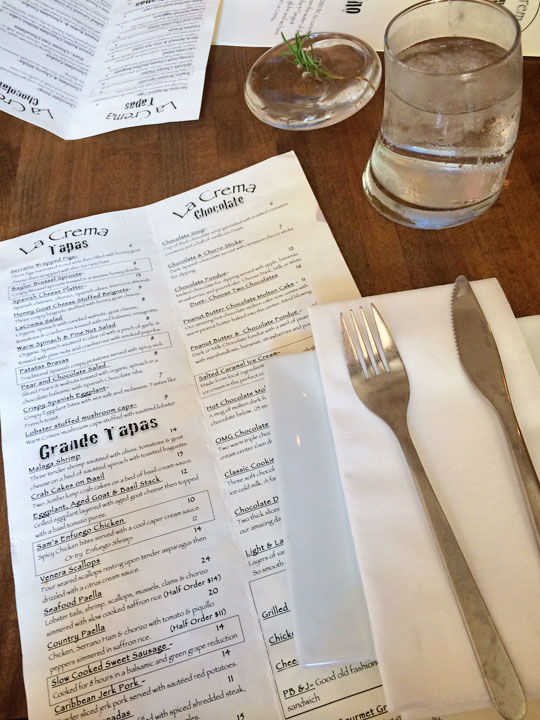 Note the adorable sprig of rosemary (get it??!) and that hella cool lowball glass. I will give you ONE MILLION DOLLARS (or my undying gratitude, more likely), if you can tell me where I can get those and that I can also afford them.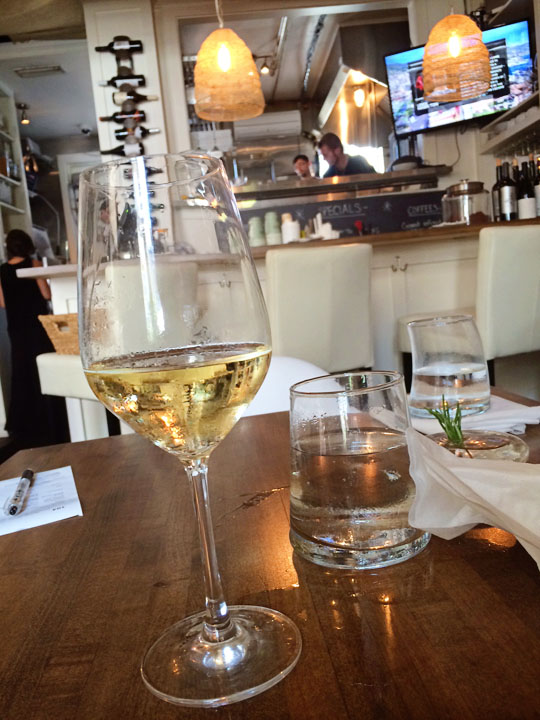 We started with a spicy mango shrimp salad and patatas bravas (crispy potatoes with a yummy aioli)…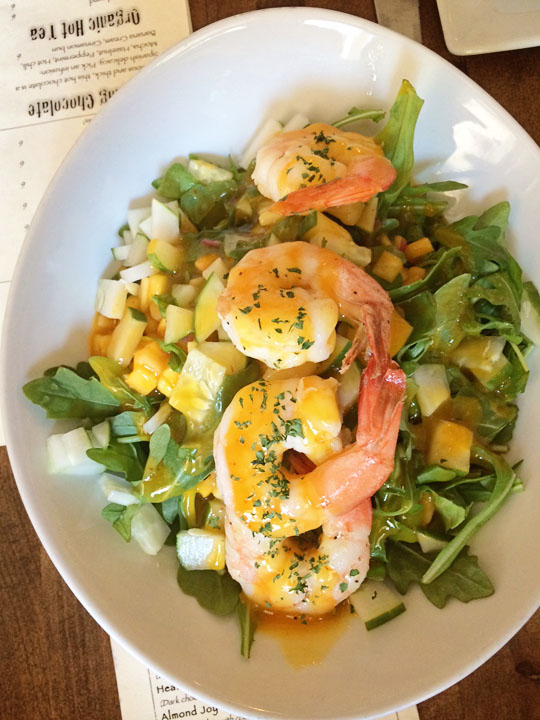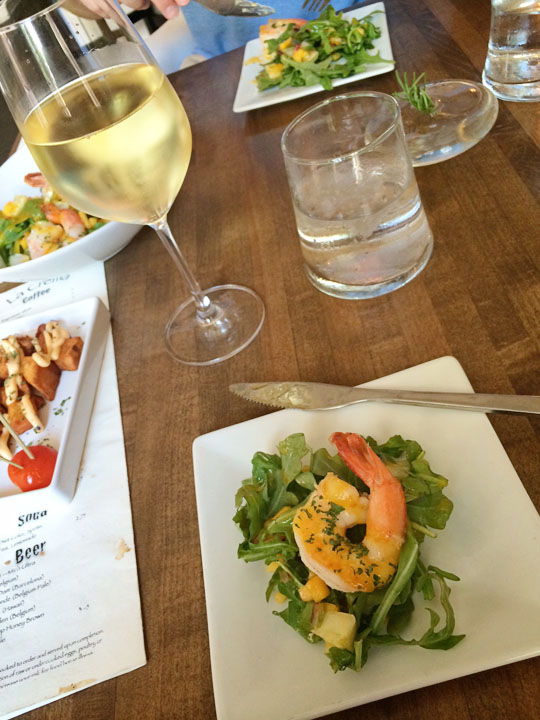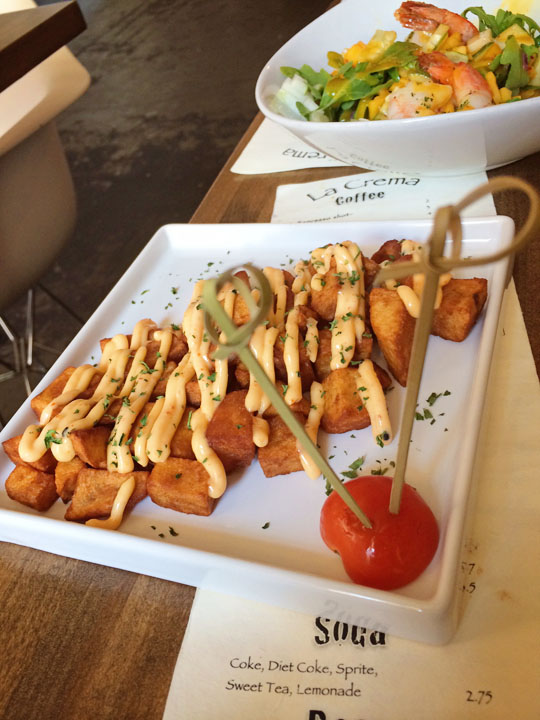 …and finished with some kind of stuffed mushroom caps (I think) from their daily specials. I can't remember what was in them, but they had an incredible medley of flavors.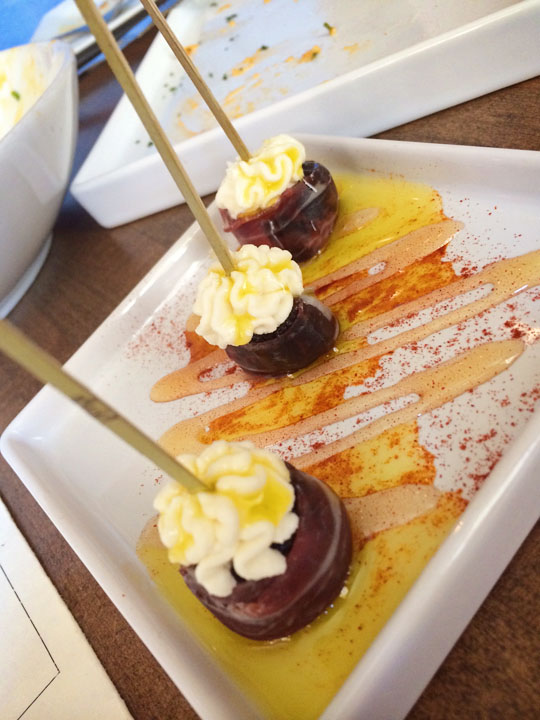 We had a bit of a drive ahead, so we stopped ourselves before delving into the substantial chocolate menu, though a small part of me — basically that area from my tongue to my tummy — really regrets that decision.
I left Rosemary feeling happy I'd come and knowing if I ever found myself seeking refuge on Florida's panhandle again, I'd found the place I'd undoubtedly try to stay.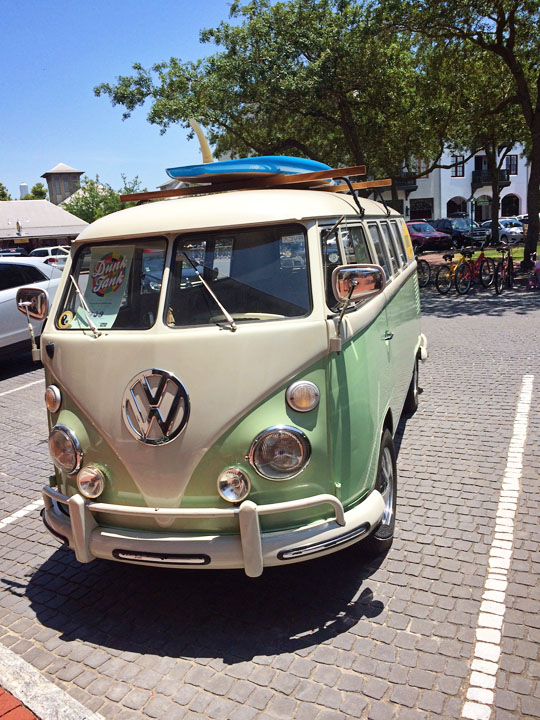 So where would you choose to stay or even live? The merriment of Seaside, the seclusion of Alys, or European flair of Rosemary? There's something for everyone!
Need to Know:
La Crema
38 Main Street
Rosemary Beach, FL 32461
850-624-4121
Good to Know:
Parking, as far as I could tell, was free in Rosemary Beach.
Beach and pool access looked limited to residence and overnight guests, though I think you could manage to get to the beach if you really wanted to.
Walk barefoot through the grass. The grass was the best.