We Loved the Boat So Much, They Probably Should've Gotten Married On It.
One-by-one my sister's wedding guests threw themselves into the Caribbean sea. I panicked for a moment while my body adjusted to the pull of the large flippers on my feet, the salty seawater in my mouth. Then I situated my mask, cleared my snorkel, tipped my body forward, and was shocked to discover that I was surrounded by a school of hundreds of tropical fish. Deep below the magnificent frolic, a decaying ship wreck rested its bones on the sandy ocean floor.
***
Okay, listen.
It's a sad fact of my life that up until several weeks ago I thought that only wealthy couples, movie stars, higher education professionals, and random cute girls in pigtails could charter a private boat in the Caribbean. Basically, I based my boat-rental knowledge on what had been ingrained into my head from watching Gilligan's Island as a kid, which doesn't even make any sense because their boat wasn't even private — they had to share their ride with a bunch of strangers.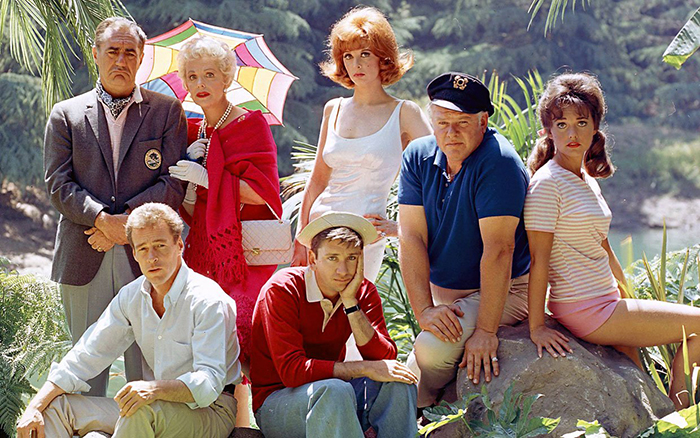 See how happy they all look?
Exactly.
So once my little sister and her fiancé decided to get married in the Dominican Republic and I got over the fact that I apparently look old enough to be her mother, I immediately began looking for fun things the wedding group might be able to do off of the resort. Because as enjoyable as endless sunbasking while consuming a veritable assembly line of potent piña coladas can be, I knew we would likely appreciate a change of scenery.
And I can't visit a country without seeing at least a little bit of the country.
After sleuthing our options online, I quickly realized that if we wanted to do something involving a boat, which I most definitely did, we'd likely end up on some party behemoth squished up next to fifty-or-so slippery, sweaty strangers. (Don't ask me how Mr. and Mrs. Howell were able to wear wool blazers and scarves without breaking a sweat — it's beyond my ability to comprehend.)
It wasn't until I exchanged a few emails and phone calls back-and-forth with the Dominican Republic Tour & Private charter company I thought had the prettiest website that it dawned on me that it might be possible to get a boat all to ourselves for this little shindig, and that we didn't actually have to be millionaires to afford it. The conversation went something like this:
Me: "So we'd like to get on a boat. Any kind of boat, really, but we definitely want a smaller tour. You know? Without a bunch of crazy drunk people except for us. Do you have those?"
Lise: "It sounds like chartering a boat might be the best option for you. We can do that."
Me [not entirely sure what "chartering" means but thinking it sounds expensive]: "I'm not sure we have to charter anything. I'm just saying that if there's a chance I'm going to swim though someone's urine, I'd rather it be a friend's, or at least from an acquaintance."
Lise: "So you want to charter a boat. Our 52-foot yacht could take you to Saona Island for a full day trip for $3,000. Or we have a catamaran available for $1,450 for up to 20 people for a half day. How many people do you have?"
Me: "I think like 17. But chartering sounds a little expensive. That implies it would be our catamaran. I don't know how to drive a catamaran. And plus we'd have to get to the catamaran from the resort. It just sounds kind of complicated. And did I mention expensive?"
Patient, patient Lise: "For 17 of you, that would come to around $85 per person. Plus the charge of the money transfer — so around $88. We provide the boat, the crew, the transportation to and from your resort, plus snacks and an open bar. There will be a couple of snorkeling stops and some time in Starfish Cay. How does that sound?"
Me: "That sounds amazing. But how much extra is all of that?"
Lise: "No extra. That's all included for the $88 per person."
Me [skeptical]: "Are you sure?"
Lise [so patient]: "Yep! So you want to go ahead with the charter?"
Me: "Wait — what's a charter again?"
We're On A Boat
At 7:45 on the morning after the wedding, everyone was in the lobby. I may have begun sweating profusely while all sixteen of the groggy guests who'd opted into the charter stared at me expectantly. Where were they? Of course it had occurred to me that it was possible that the tour company wouldn't show up, that they took my money transfer and ran, that I'd lost each of their hard-earned $88.00. When a gorgeous, new, air-conditioned bus pulled up at 8:00 and the driver had my name, I knew the few moments of uncertainty had been worth it.
***
I can't entirely begin to describe to you how it feels to fly along the Caribbean sea with a fun group of wedding guests on your own private catamaran while being served fruit skewers and tropical cake and hand-made mango mojitos, but it feels a little like this: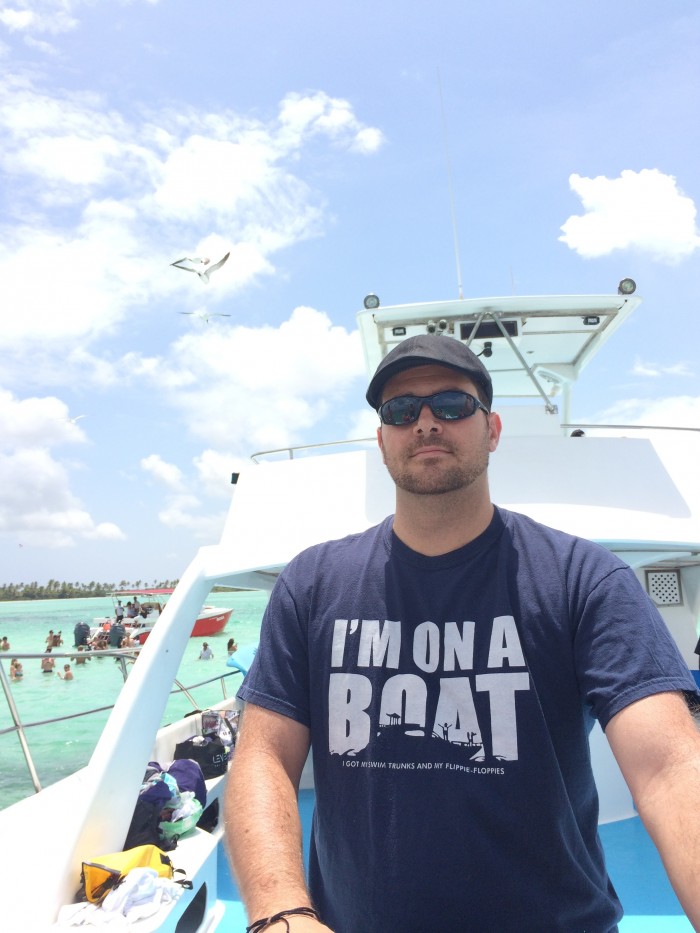 Justin was #ballin'
And this: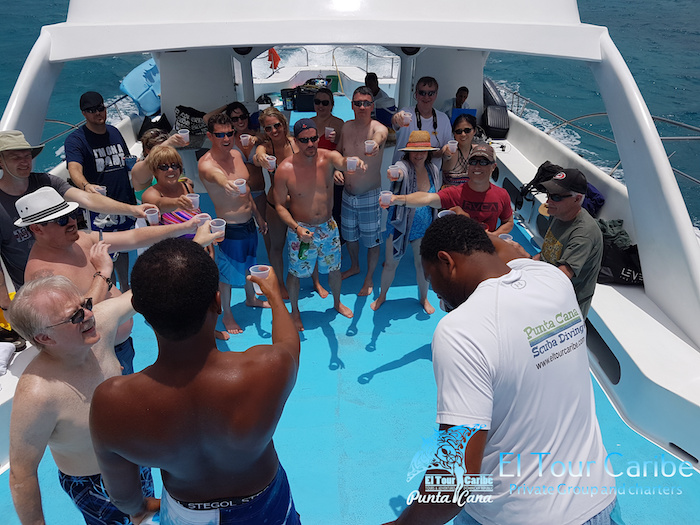 And mostly a lot like this: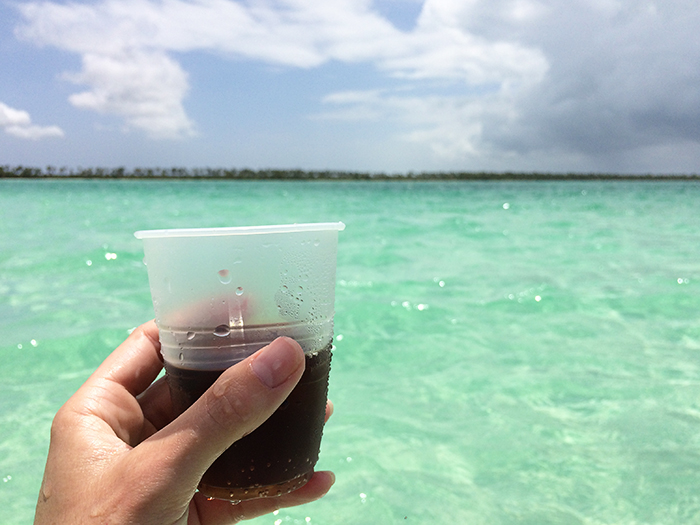 Our tour included two snorkeling stops, but we ended up opting for only one in lieu of more time in Starfish Cay for those who weren't comfortable swimming in the deep open ocean.
Snorkeling above a sunken ship: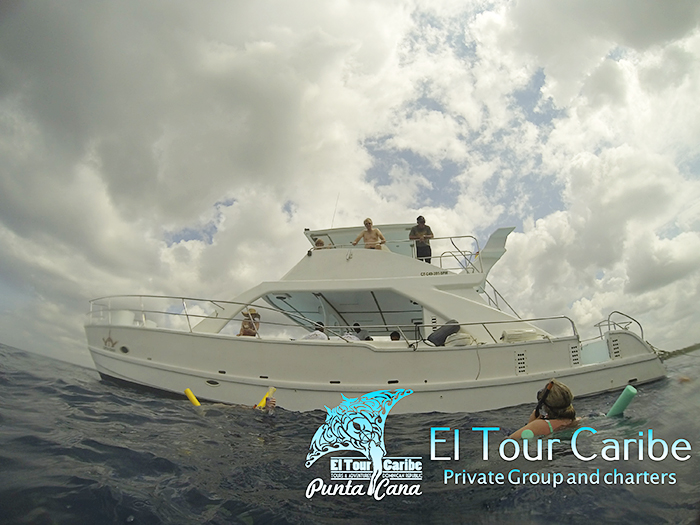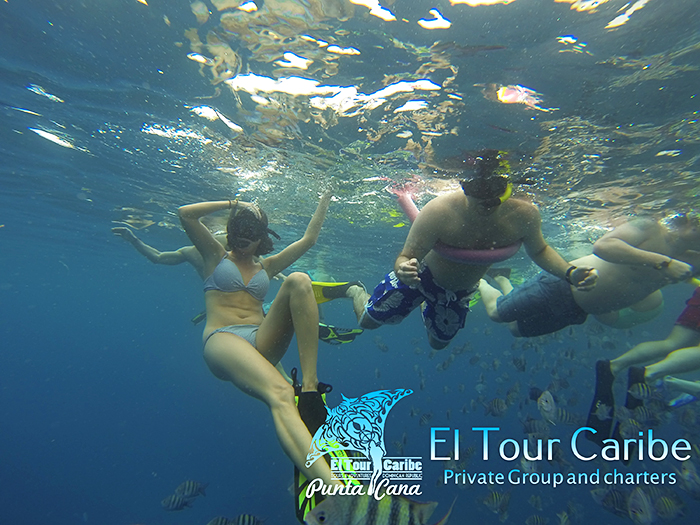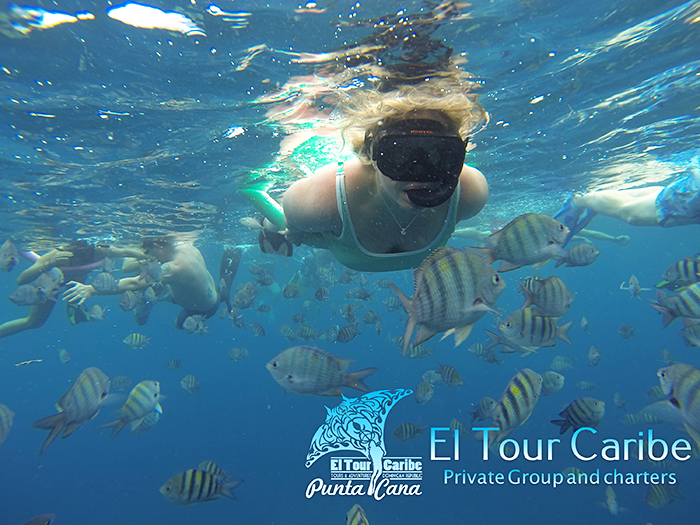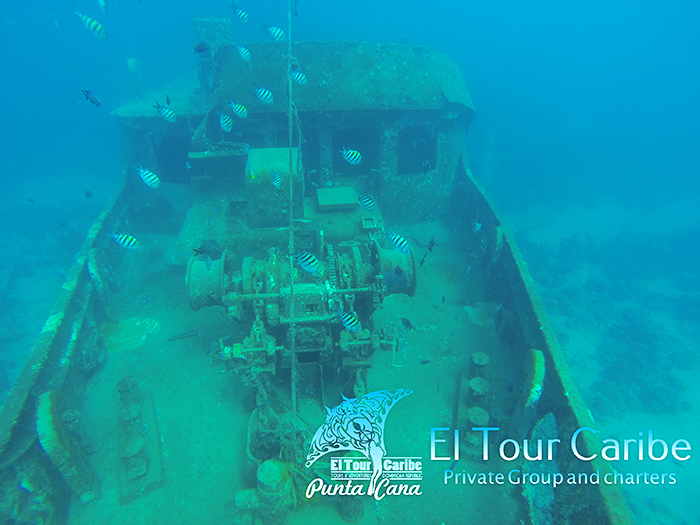 Starfish Cay: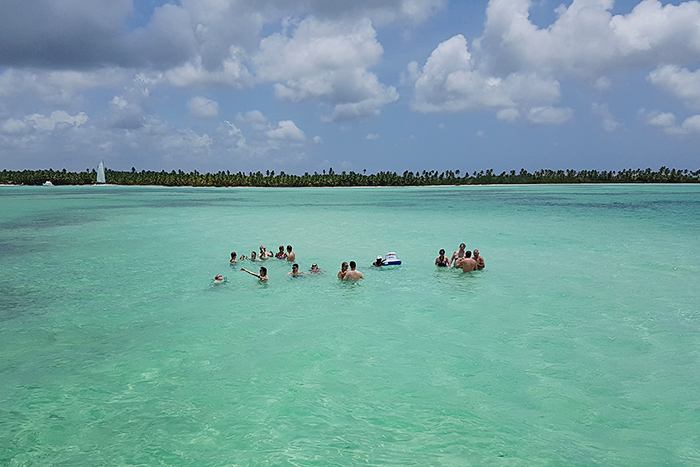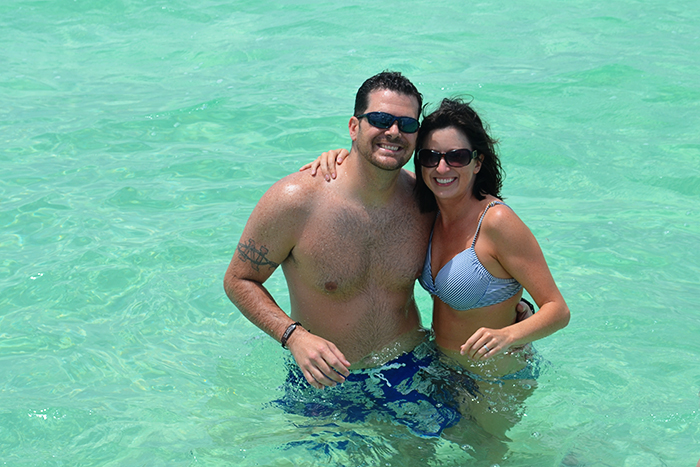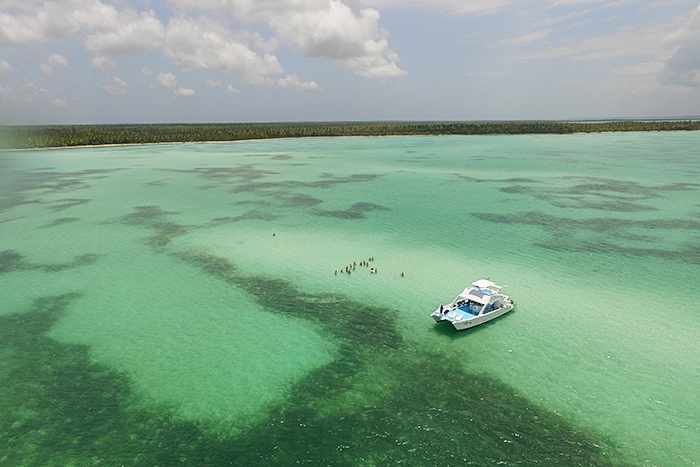 They even had a drone that took photos of us in Starfish Cay!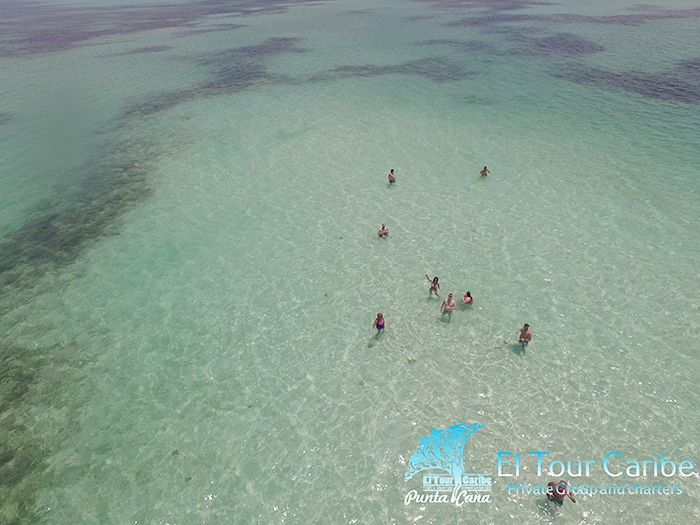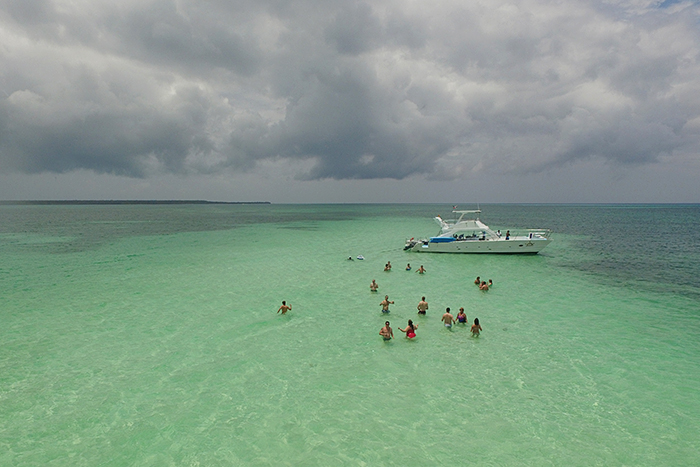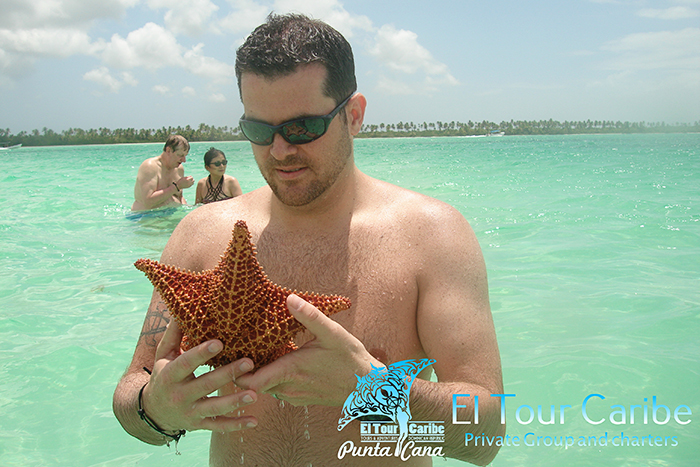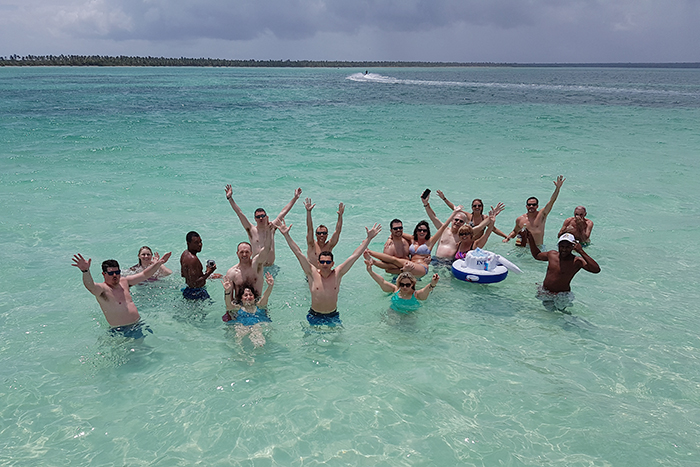 In the end, here's what we got for $88 per person*:
A half day (from around 9:00 a.m. to 2:00 p.m.) on our private catamaran with a captain and crew.
Transport to/from the resort via a very new, comfortable, air-conditioned bus (with a bathroom). Edwar, our guide (and El Tour Caribe co-owner), gave us a short history of the island and talked some about relations with the Haitians, which I found really fascinating.
A DJ for music and dancing! He had every song we requested (there were some real gems once the alcohol started flowing)
Plenty of drinks at the open bar, including Edwar's famous hand-made mango mojitos with fresh mint and Grey Goose vodka. There were also rum and Cokes and Presidente beer and a couple of shots of Edwar's homemade Mama Juana! Of course there was plenty of bottled water as well.
As I was lounging on one of the front deck chairs, a crew member brought me a skewer of fresh fruit. Later we enjoyed some light snacks of more fruit, chips and salsa, veggies and dip, and even cake. It was perfect for a half day on the water.
Some bags of chips were passed around for the long bus ride back to the resort — so brilliant for the drunken munchies we were all feeling by that point.
We weren't just lounging and dancing on the boat. Our charter included the shipwreck snorkeling and lots of time in Starfish Cay, which is a really cool shallow pool in the middle of the depths where we could wade, float, and see the bright orange starfish. (We opted out of a second deep-water snorkeling stop in exchange for more time in Starfish Cay since that's something everyone in our party — from their late 20's to early 70's — could enjoy.) They even brought an inflatable cooler into the water with us so we didn't have to climb back aboard to get more rum and Coke!
The photos, guys. Many tours will take a bunch of photos and then try to make you buy them, but not this one. They did come with a large logo watermark on each one, which I wasn't expecting, but since they didn't cost us a dime, I'll take it.
Priceless photos of "that guy" at the wedding dancing WITH  MY MOTHER to his requested song, Pussy Control, to commemorate Prince.
*We did pool together a tip at the end — around another $10-$20 per person — because we had all had such a blast.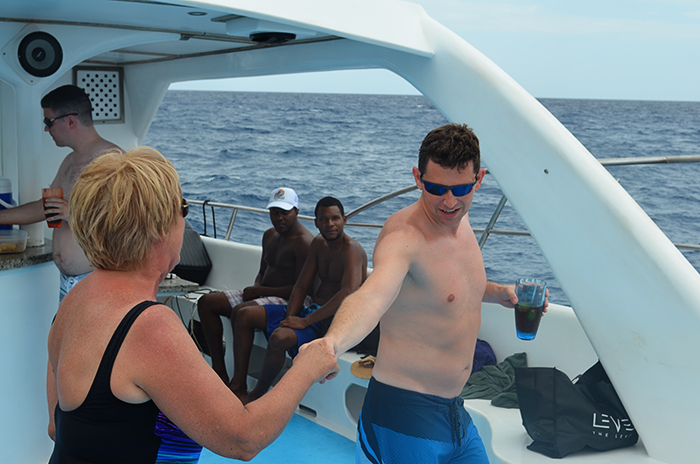 Watch out, ladies — Mario is a pilot.
So okay. I'm not going to say this was the highlight of the trip. Obviously that would be this: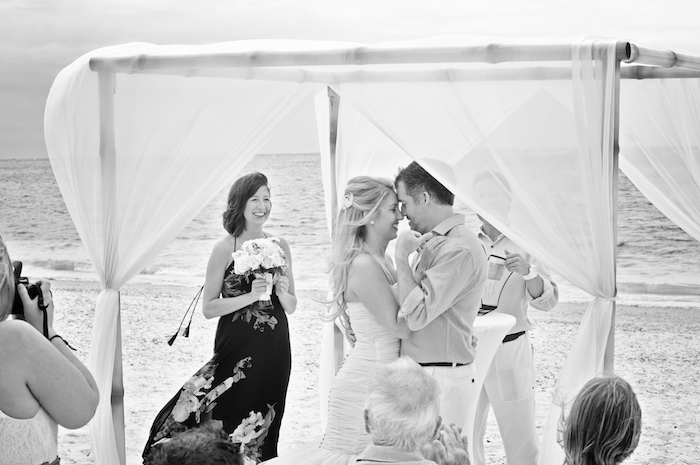 But I will say that this came in a very close second: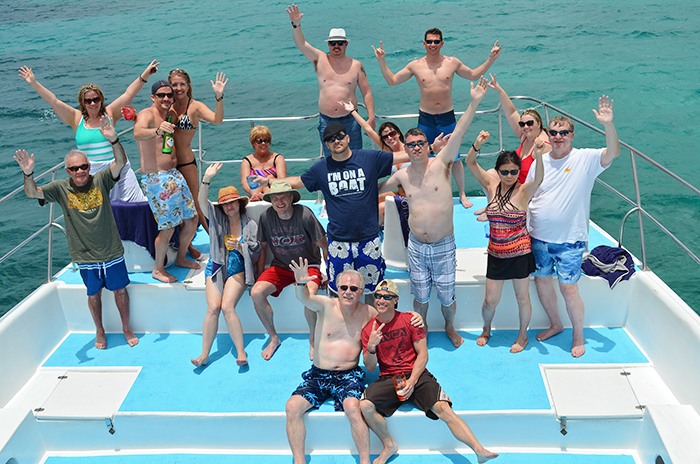 Chartering a private boat is a perfect excursion for a mid-sized group. Have you tried it? Do you think you'd try it now?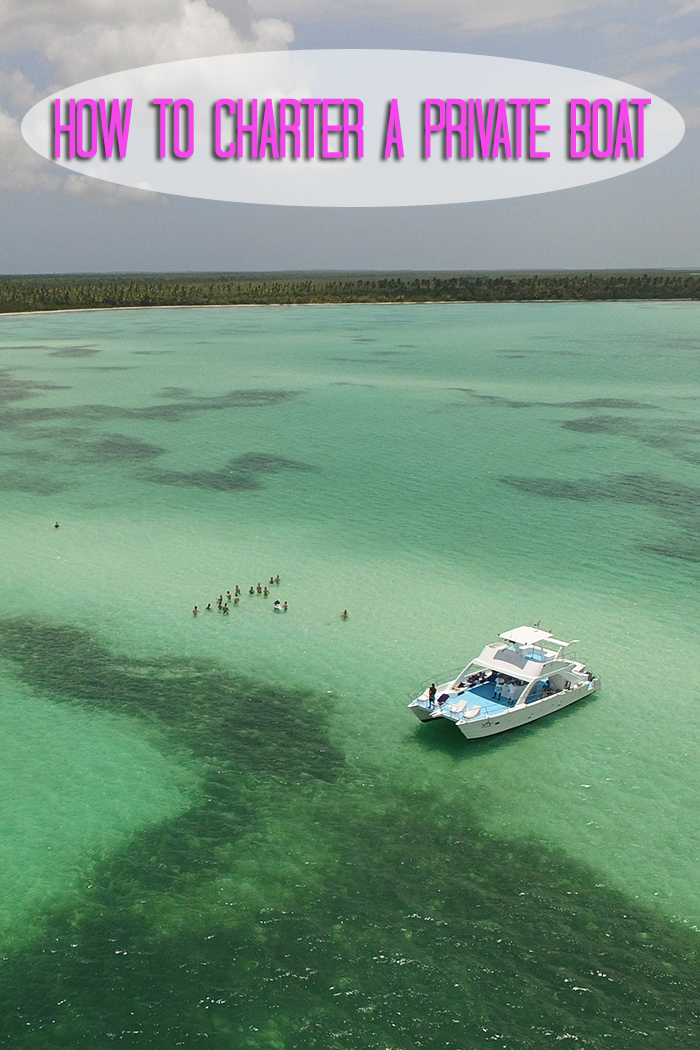 *I was not compensated in ANY way for writing this post. Lise and Edwar from El Tour Caribe had no idea I have a blog so from what I could tell, this is how they treat all of their guests. We all just loved the experience so much that I had to tell you about it.