On Failure.
Once upon a time, I yodeled proclamations across the vastness of the internet — pronouncements about determination and accountability and about being a writer. As a result, over the last year I have started — and stopped — writing three very different novels.
And that's not counting the other quick-jot new plot notes, the scribbled introductions, the glimpses behind the sweaty folds of an undeveloped idea. No, these were beefy endeavors, one nearly three-quarters the length of an average fictional tale, and each a painful passing of some kind of lumpy constipation — a necessary process for tapping back into the free-flow of creativity I enjoyed without struggle as a kid.
Why is it, do you think, that as we transition into adulthood, some of us lose our inherent ability to indulge in indolence and bask in the limitless warmth of wild and precious expression, untamed?
We turn, instead, to judgement. To guilt. To self-critiquing in the worst kind of way. We abuse our psyches more than any negligent parent, misguided educator, or high school bully ever dreamt. We create our own blocks and build our own barricades.
We do this to ourselves.
And that is insane.
When I am at my lowest, my thoughts run acidic. They call me a fool, a failure, and I become what I think, because in that moment I identify with my pain. Until I understand what I'm allowing, my pain becomes who I am. I crumple to the floor and focus on my lacks — my lack of creativity, of career, of kids– and I wonder about the point. Of love, of life, of anything, really, because none of it feels real. I wonder if I should consider having a child to satiate the simple curiosity of whether that's the one thing I'm maybe meant to do right.
But then maybe not.
When I talk to people, I only see the facade — the personality they've created to face the world or just me in particular at that moment in time, and I feel the isolation I've created in my head.
And I wonder —
If someone were to pick us up in one hand and crack us hard against the lip of a bowl, like an egg, letting our smooth yellow yolk slip away from its shell and separate from the slick suspension of goopy translucent white — that make-believe mess of carefully crafted persona — so we're laid bare in the bowl, shining and gold, who, then, would we be?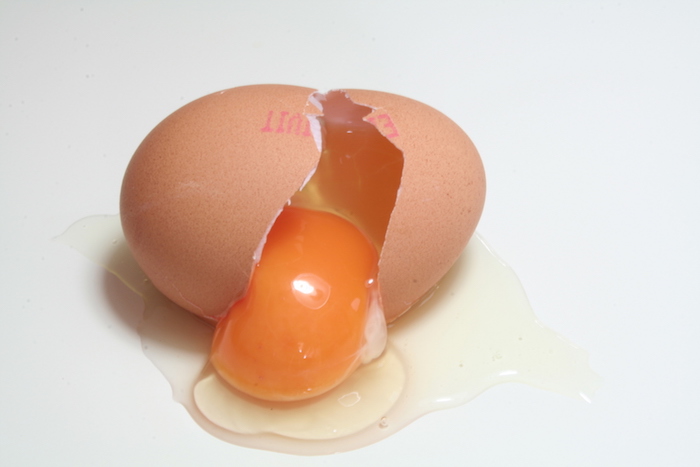 I don't know, but I would like to find out. And so I will try again, and again, until frankly I do.