Though I'm Pretty Sure They Were Tears Of Joy.
"So are you the mom?"
The face from whence the question came looked so youthful. So innocent. But apparently that didn't stop me from wanting to curse it to a lifetime of rosacea and adult onset acne, or perhaps watch it grow hairy warts and wrinkle prematurely, right there in front of the White by Vera Wang ultra tufted tulle.
"Um. I'm the sister," I replied.
It was 10:00 a.m., I hadn't had any coffee yet, and suddenly I wished my water bottle contained something stronger. The three giggling college girls were piled atop the two chairs next to me, waiting for their friend to appear in yet another jewel-encrusted monstrosity with a corset back — something that looked more appropriate for the wedding night than the actual wedding.
God. I am getting old.
But the original offender could've at least had the decency to look embarrassed. Instead, she shrugged. I mean, I suppose I could be Kelly's mom, like in some freakish alternate universe in which 4-year-olds ovulate and have the mental capacity to raise functional human beings. I suppose that could happen. But instead I'm a 33-year-old woman with no kids and no real career of which to speak, which should, theoretically, leave me looking refreshed and stress free — not old enough to have a 29-year-old offspring.
Especially because I'm not old enough to have a 29-year-old offspring.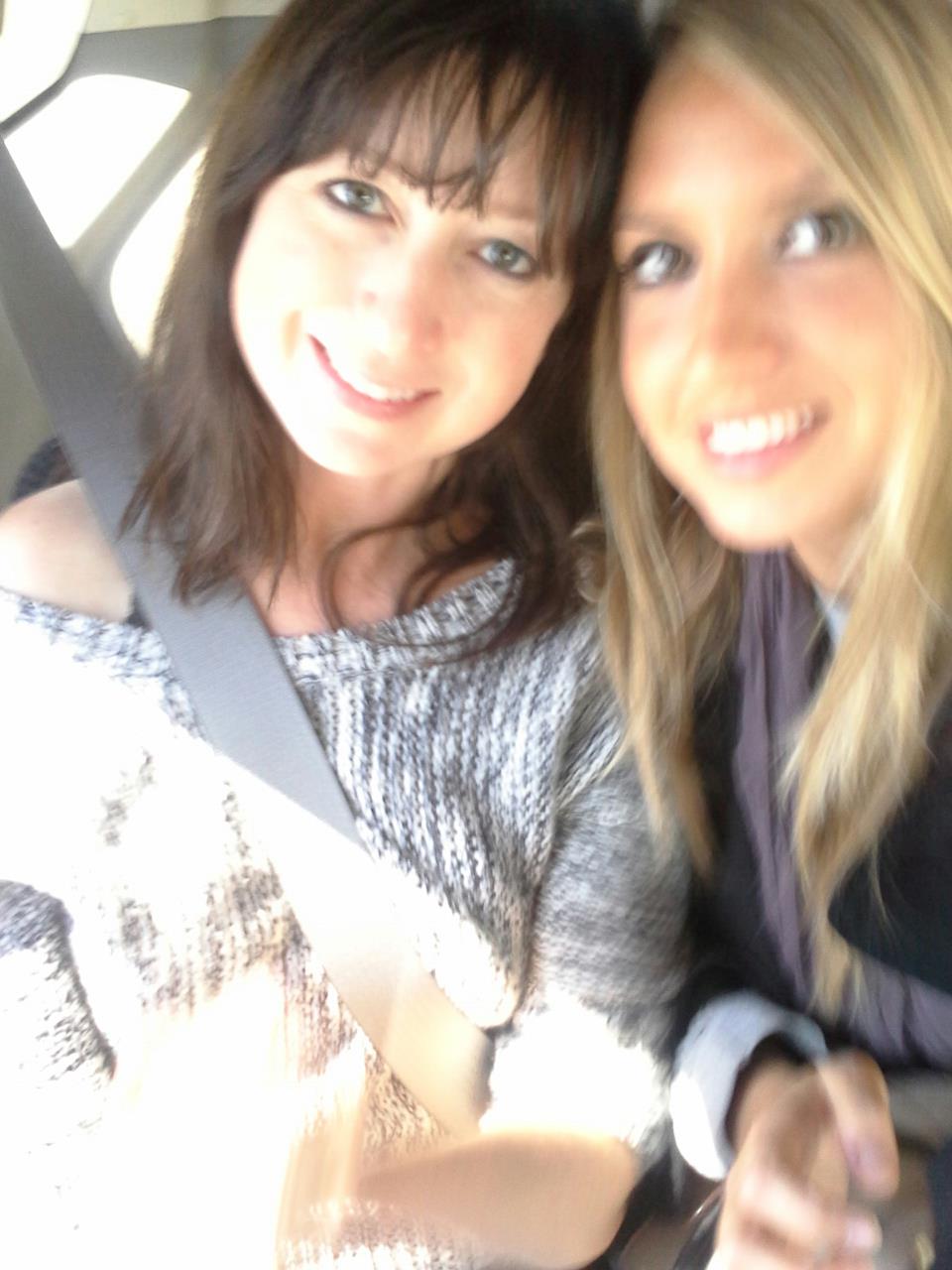 "Kelly? Do you have one on yet?" I called towards the door. The girls stank of budding optimism — they were still years away from discovering their first errant chin hair — and they were making me anxious.
I also needed coffee. Stat.
But then she emerged from the dressing room. My sister, my little sister who learned to walk by holding onto the butt pockets of my pants and following close behind — the one I helped walk through several broken hearts and one set of broken parents — for whom I frantically ran around an entire lake with an armful of clean towels afraid she was bleeding to death when she fell on her roller blades — is getting married and there's nothing I can do about it.
It dawned on me when I saw her there in a long gown of white lace that–
my little sister doesn't need me anymore.
And I waited until she disappeared back into the dressing room before letting the tears fill my eyes.
"Oh," said one of the girls. "It's so emotional, isn't it? Seeing her ready to get married?"
"No," I said, wiping a smudge of mascara. "It's because you thought I was her mom."