It Turns Out The Seven Year Itch Can Be Subdued With A Little Bit Of Work And Some Hemorrhoid Cream.
(Minus the hemorrhoid cream.)
If you follow Domestiphobia on Facebook, you were privy to a conversation I posted a couple of weeks ago.
Me (referring to a half-naked actress in a Netflix television series): Whoa. She's like way skinny. Like… Almost emaciated looking.
Him: You used to have a really tiny butt.
Me: ….
Him: What I mean is that you've filled out a little since we first met.
Me: ….
Him: I mean you used to have kind of a flat ass, but now I really like your butt.
Me: You should probably stop talking now.
Him: Yeah I just got that.
This, of course, was a conversation that occurred between Justin and me, almost verbatim, and I think it's fair to say that this kind of exchange is fairly typical with us. See, honest and effective communication is kind of a big deal to me. I've always told Justin that he can — and should — just tell me what he's thinking (which, obviously, often backfires), and that way there's no room for confusion. So I find, in situations above, that it's best for me to just not talk until he figures out that it's probably best for him to not talk, and then we can move on like nothing happened. (That is, until I publish it on the internet.)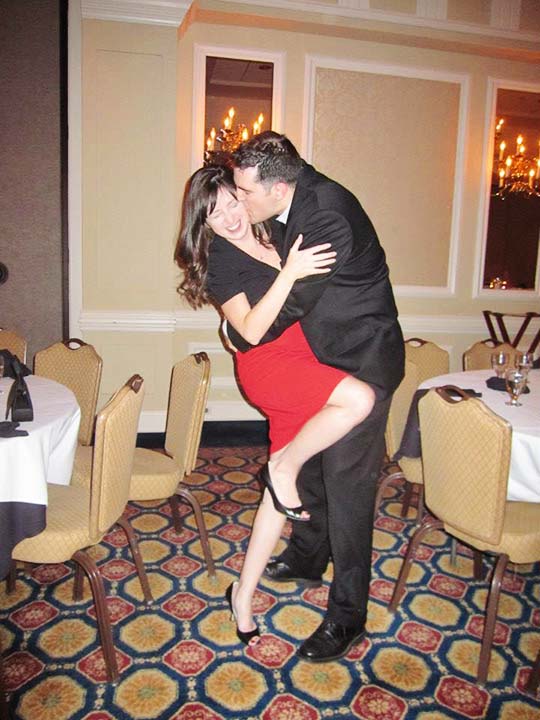 It's strange, because after ten years of cohabitation, you'd think we'd have this whole communication thing completely figured out. You'd think that he would know all of my quirks and I would know his, and that life and conversations would flow smooth as a politician's apology because the halting, hesitant, getting-to-know-you stuff is for newbies. But that's the problem:
Marriage can actually be a killer of effective communication.
Think about it. You had this relationship you had to work hard to keep vibrant and fruitful. You came up with thoughtful gifts. You organized special dates. You thought carefully about the words you used and how you used them, because hey. You have to be nice to people if you want 'em to stick around. But then come those rings. And those vows. And, oh yeah, that legal, binding paperwork that nearly physically connects you to that other person forever and ever, amen.
You always said that marriage wouldn't change anything about your relationship. You promised.
And for the most part, it didn't.
Except for that quiet, almost imperceptible shift in reasons for giving. A shift that, subtle as it seems, can cause the whole structure to crumble if not properly maintained. It's difficult to describe, but it occurs as the "want-tos" turn into the "have-tos." When thoughtful acts turn into tiresome obligations. When things that used to be fun, like lighting candles, using the fancy glasses, and planning a delectable three-course dinner, start to resemble time-consuming tasks — silly, really, in light of mortgages and bills and home repairs and careers. Gradually, you stop politely prefacing your requests with, "I'm not trying to nag, but…" And instead of calling on your way home from work, you send a text message asking what you should pick up from the grocery store. And after a long day at the office, all you want to do when you get home is unwind, eat your dinner, and stare mindlessly at the television. Often simultaneously.
Basic social niceties feel like chores, and the art of conversing is just plain work. And who wants to work after work?
Eventually, effective communication can halt all together. The relationship itself is reduced to a smoldering pile of text message grocery requests, a canned "How was your day?" followed with "Busy," exchange when you come home exhausted, and mumbled weekend plans before bed.
This happens, I know, because it happened to us.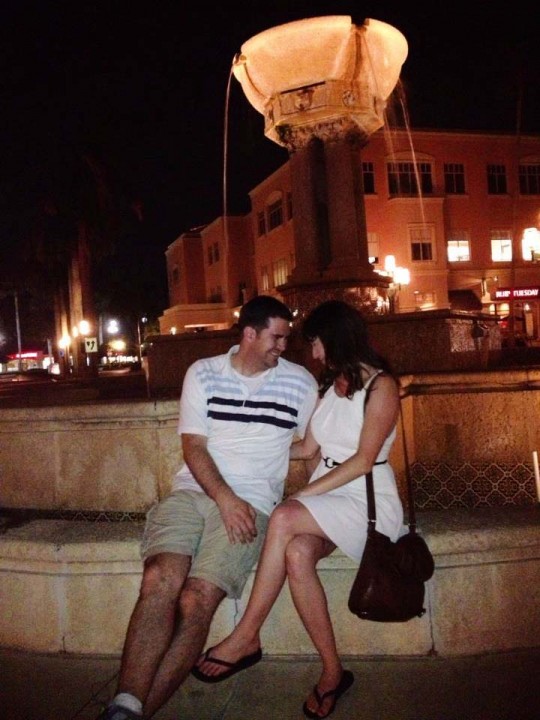 We swore it wouldn't, but lookie there. We always assumed that having children was the culprit of unhappy marriages, and while the stress of co-raising an entire human being (or three) undoubtedly doesn't help and is often used as a "band-aid" distraction for people who no longer enjoy talking to each other, I've learned that it's crumbling communication, at the core, that makes things fall apart.
Look.
I'm not saying you have to delve into an intellectual discussion on the societal implications of The Great Gatsby over dinner, but you do have to work. At least a little. For Justin and me, that work has involved taking the time to cook meals at home, sit together and eat them at the table, and converse. Does that mean we're often not done with the dishes until nine o'clock at night? Yes. Does that mean we have less time for "unwinding" and watching television? Yes. And is it worth it?
Oh, hell yes. It turns out there are other ways to unwind.
Near the beginning of each week, we try to ask each other three questions:
1) How did you feel loved this past week?
2) What plans do you have coming up in the week ahead?
3) What can I do to help make your life easier this coming week?
The first time we tried it, we couldn't answer #1. We knew we felt loved. We said it to each other every day on our ways out the door and just before bed, but we didn't know how. Those little acts that had come so naturally before — always greeting each other with a hug and a kiss, grabbing a beer for the other when we grabbed one for ourselves, buying each other thoughtful anniversary gifts — had somehow fallen by the wayside, and our sad little answer was, "Well, because you told me you do."
That first conversation lasted for hours. I realized that instead of getting to know him better over the years, I'd wasted all that time just assuming that I already did. But the truth is, we all change. Our aspirations, our desires, our joys, and our sorrows shift and move in a kaleidoscope invisible to anyone but ourselves and those we choose to tell. Even in a relationship as close as marriage, our daily experiences are still just our own. We don't talk about them, and yet we're still somehow surprised when our significant other turns into a familiar stranger.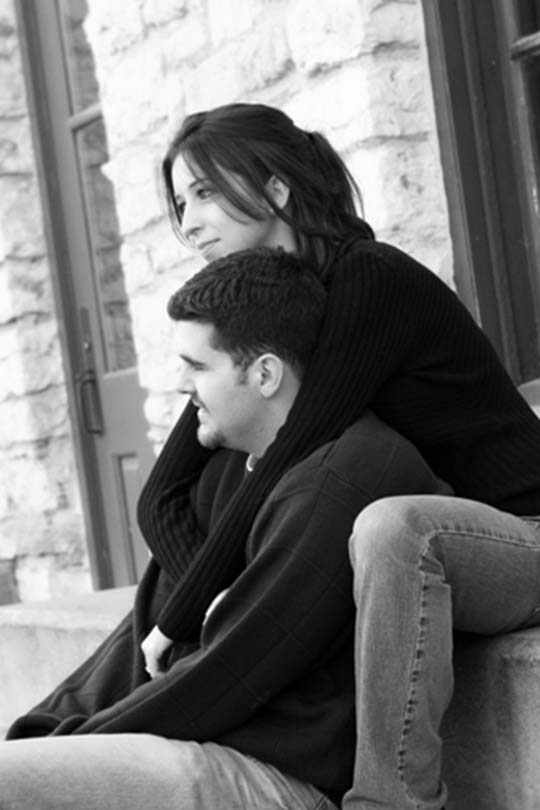 It's taken us some time to fully form this new habit of ours. And sometimes, on the weekends or the occasional busy night, we'll still order takeout and eat it in front of the television for a good, old-fashioned dose of comatose zombie time. But we can do that now, I think, because those nights no longer represent just one in a long string of avoidance.
Hard as it is for me — for us — to admit this to the world at large, it's important. It's important because too often people feel that if a relationship is "good," it shouldn't require work. But making or maintaining anything good in this world is work.
And we should probably know that.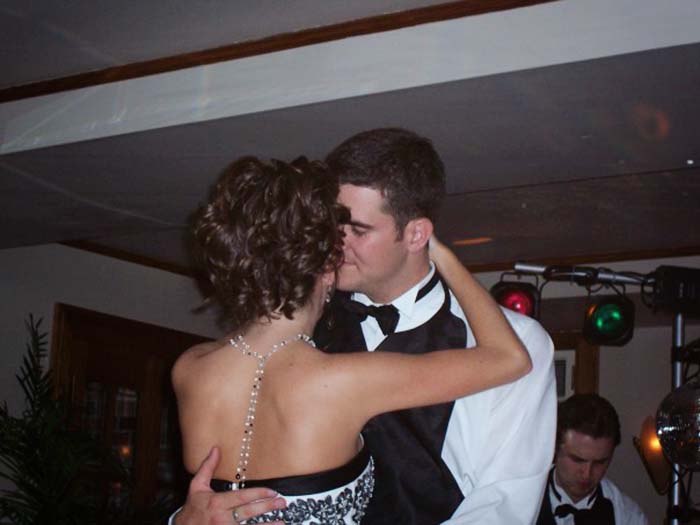 (We're celebrating our seven — seven! — year wedding anniversary on Sunday. What do you do to keep your relationship vibrant? If you're single, I apologize for this post. But you should totally bookmark it for future reference.)