When You're Tired, You Take A Napa – You Don't Move To Napa.
Name that show.
Okay, look.
There was a time, in the not-so-distant past, when hostels with shared dorm rooms, clothes stuffed into compartmentalized backpacks, cold showers, frizzy hair, and strangers serenading rooms with acoustic guitar and raspy voices was my idea of a dream vacation.
Well.
Not dream vacation, but a seriously fun time, nonetheless.
But now that I'm in my thirties (okay, I'm thirty, but with the big three-one coming up in October, I figure I better get used to saying in my thirties), I can't deny a certain desire for some of the finer things in life. Like private rooms. Hot showers. Luggage with wheels and Bumble and Bumble hair smoothing gel.
(I'll never outgrow loving acoustic guitar serenades, I'm afraid.)
And while keg beer in a plastic red cup still has its appeals on a hot day at the beach, my tastes regarding alcoholic beverages have become a bit more discerning as well. Which is why, when Justin's aunt and uncle, Tom and Marcia, suggested a field trip to Napa while we were staying with them in the San Francisco suburbs a couple of weeks ago, I could hardly contain my excitement.
We were going to drink real wine from real wineries – set in amongst the vineyards and so close to the vintners that I thought I might be able to absorb some of their passion, knowledge, and wealth through osmosis. I imagined roads filled with long, black limousines and women wearing pink silk sundresses and big floppy hats. I expected a certain amount of ridicule when it came to improperly swirling my glass or not sticking my nose in far enough to experience the full breadth of the drink's bouquet.
Basically, I expected to feel incredibly out-of-place.
And I couldn't wait.
We got a late start and only had time to visit one winery, Castello di Amorosa.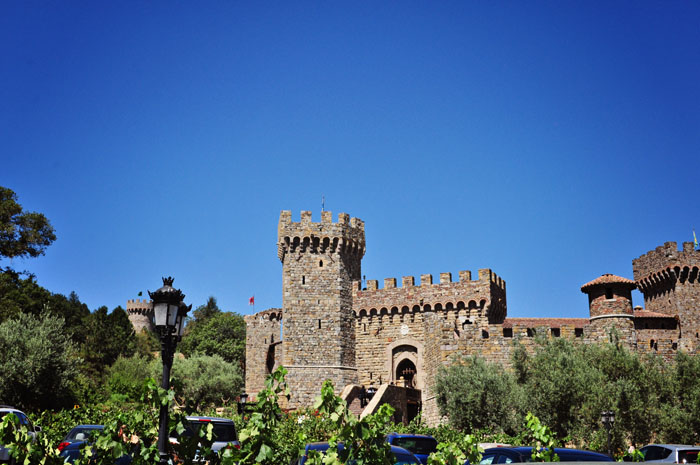 Yep. It was a castle.
It's owned by vintner Dario Sattui, and apparently we only saw a fraction of it because, according to the vast knowledge of Wikipedia, it has 8 levels (above and below ground), 107 rooms, and approximately 121,000 square feet. It even has a torture chamber with an "authentic," $13,000 iron maiden torture device from Pienza, Italy.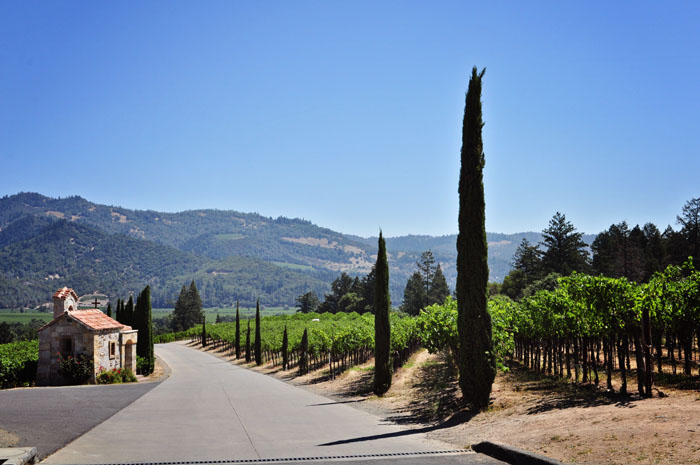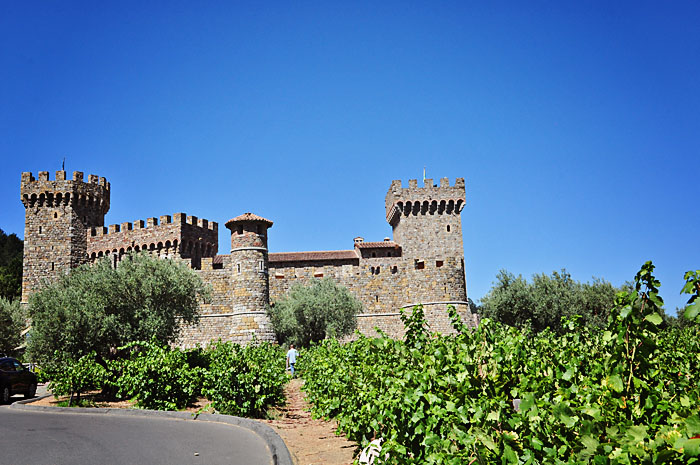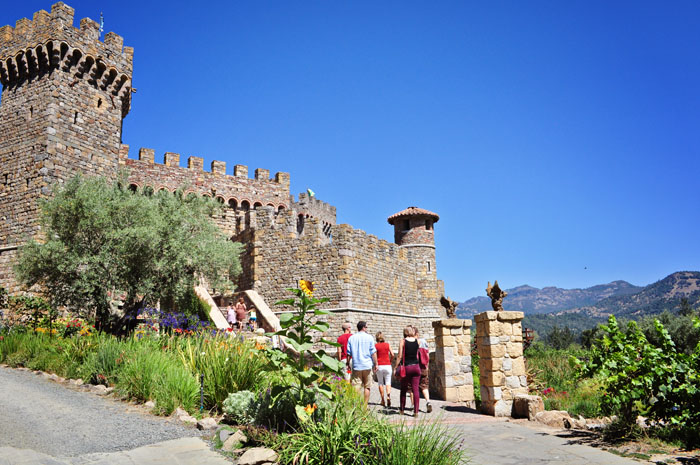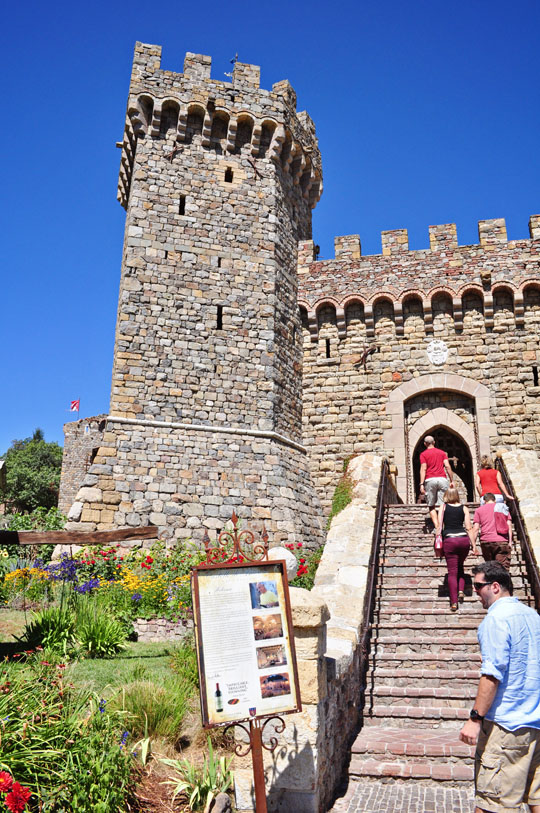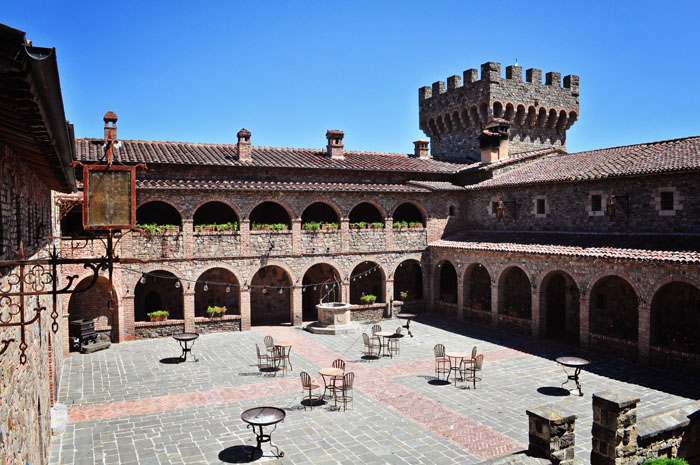 Unfortunately, Mr. Sattui wasn't around to conduct the wealth osmosis.
His wine, at least, fortunately was.
Our insanely generous hosts treated us to a very special sit-down tasting with fancy cheeses and fruit cake, and let me just tell you — there were no floppy hats, and there definitely wasn't any ridicule. At least not to my face. Our wine specialist was friendly and knowledgable, albeit a little busy when several other tables sat down at once.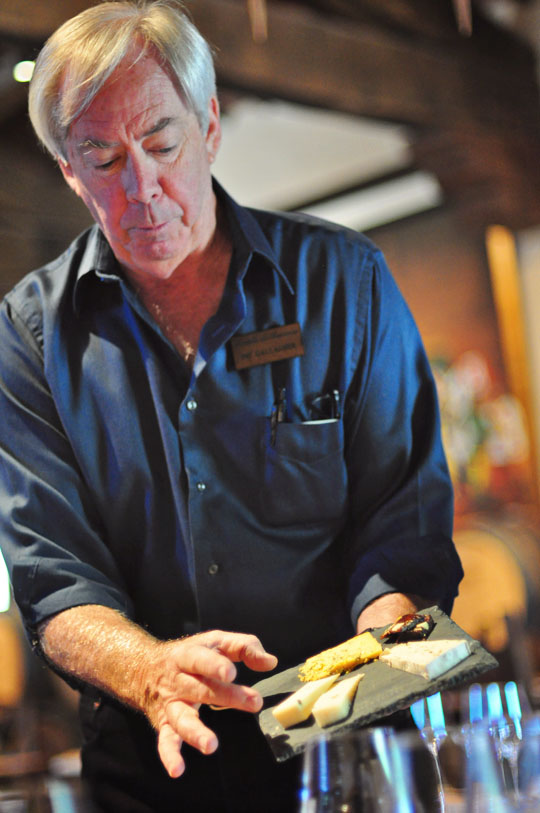 I think, for fantastic experiences like this, it's best to just let the photos speak for themselves.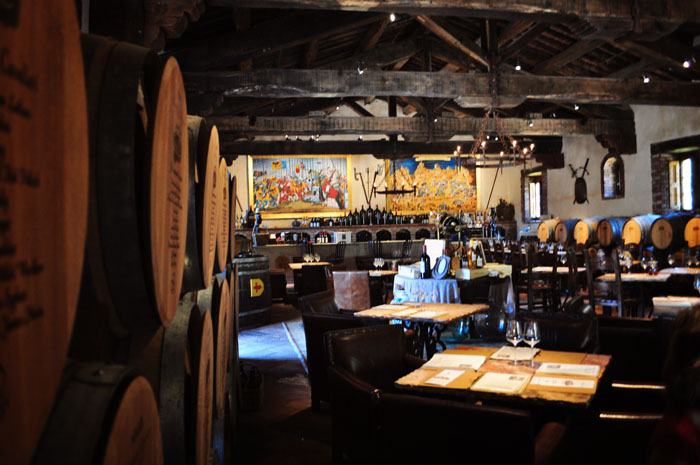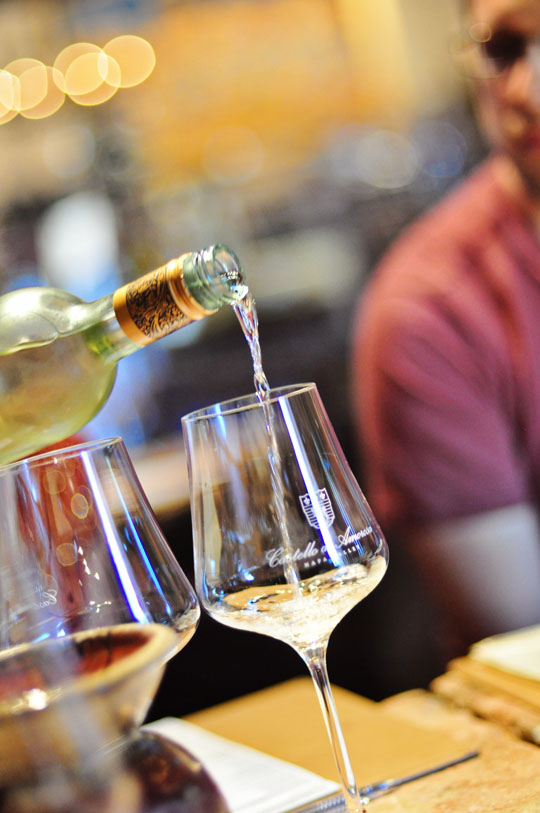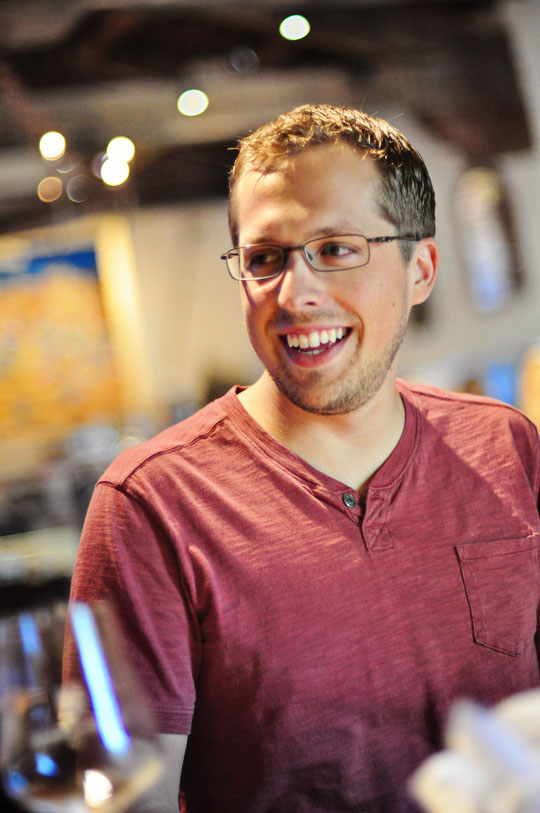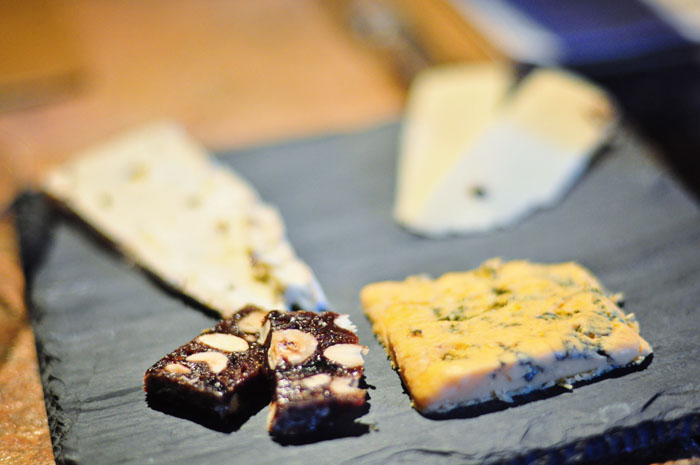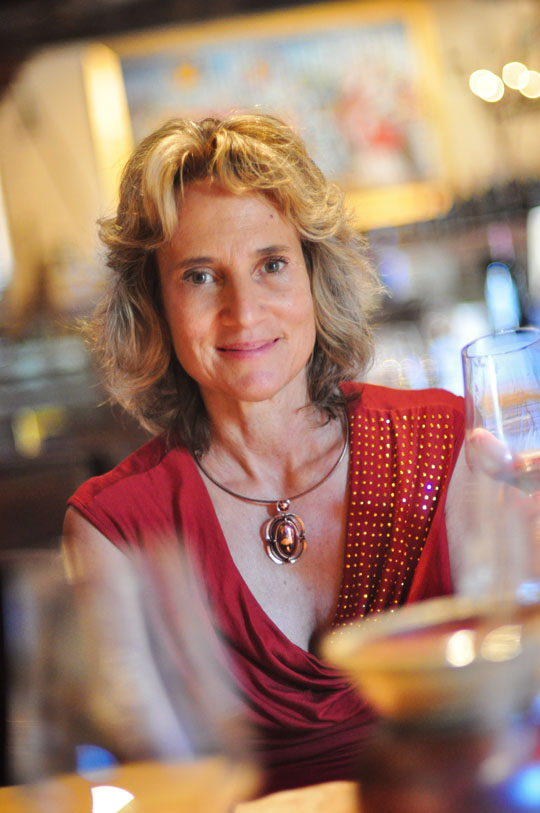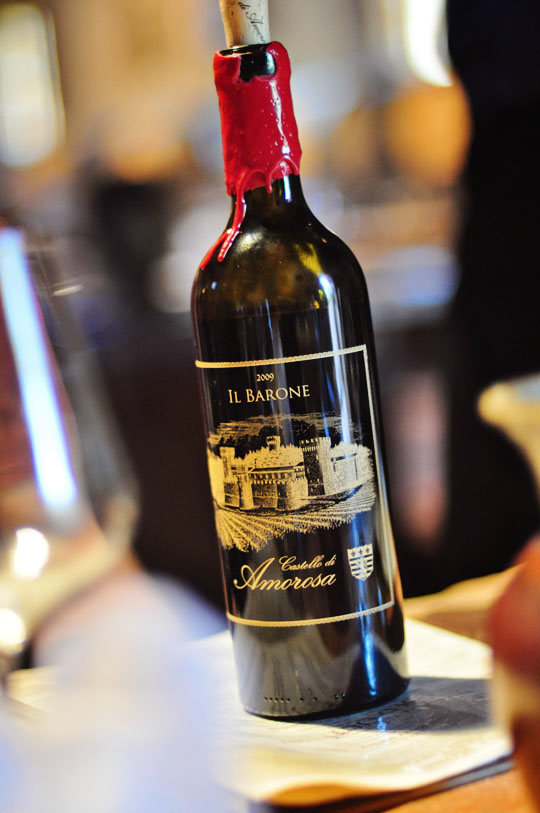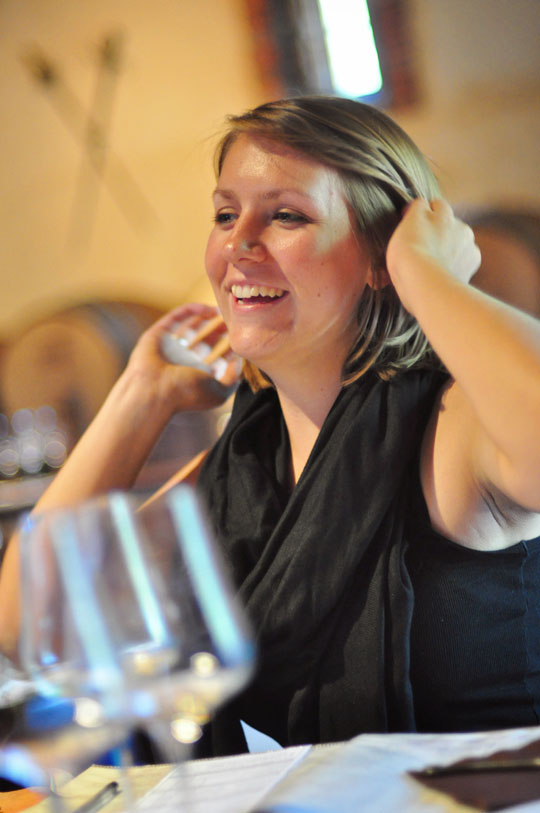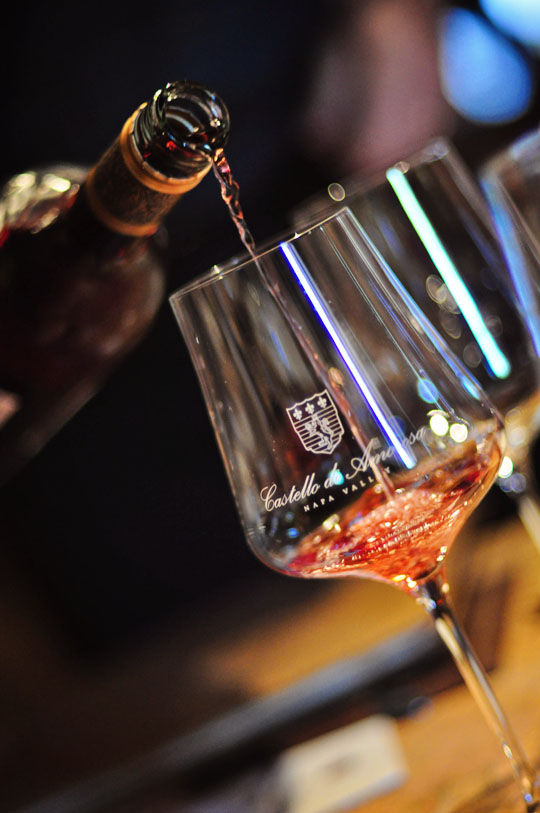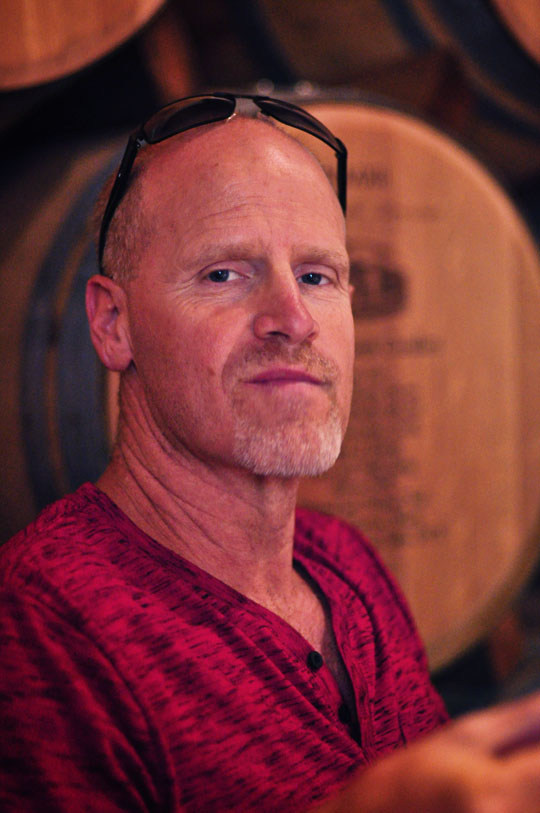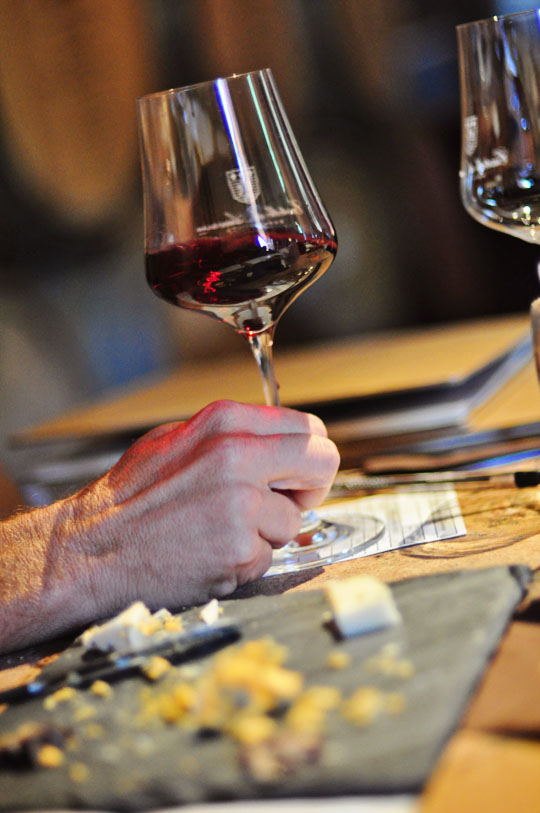 After the tasting, we took some time to explore the castle and wait for our wine and grape juice purchases to get boxed up. (Brad, who doesn't drink alcohol, was able to purchase several bottles of Castello di Amorosa's very special white grape juice. It was delicious!)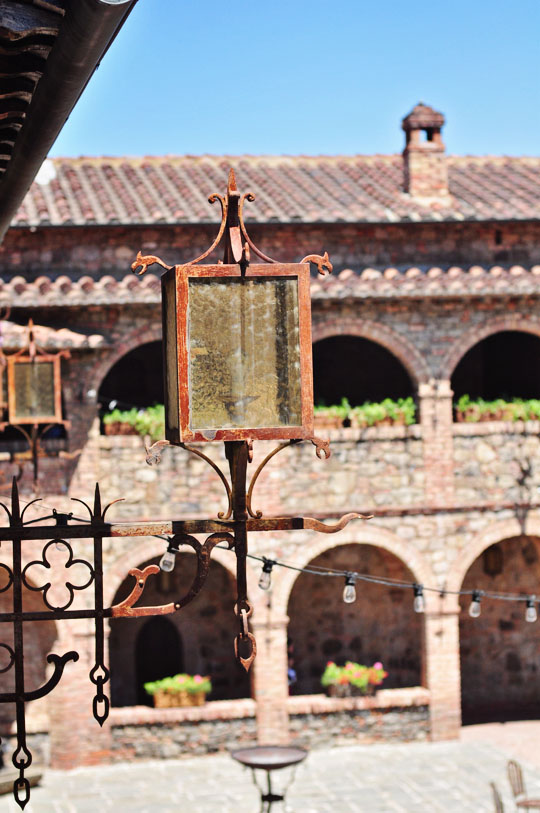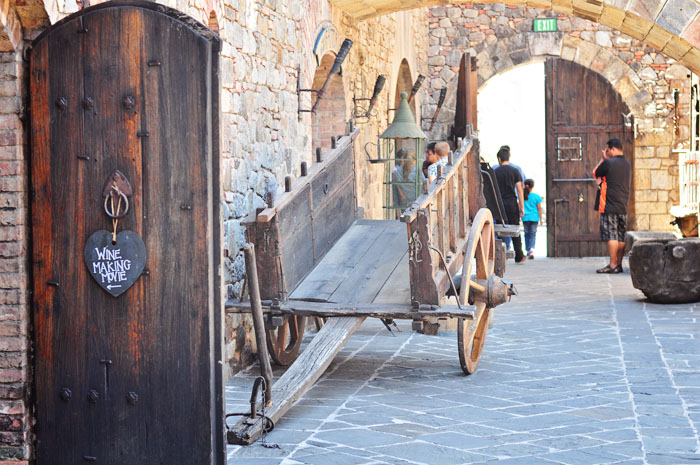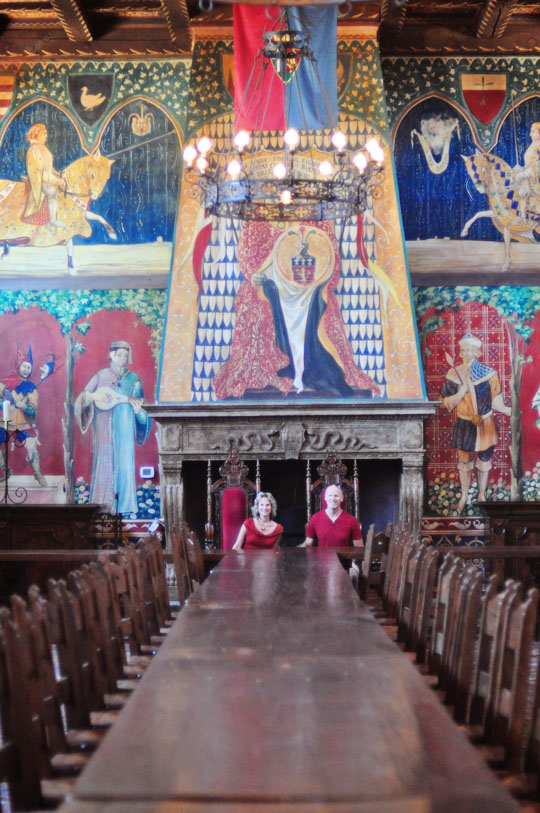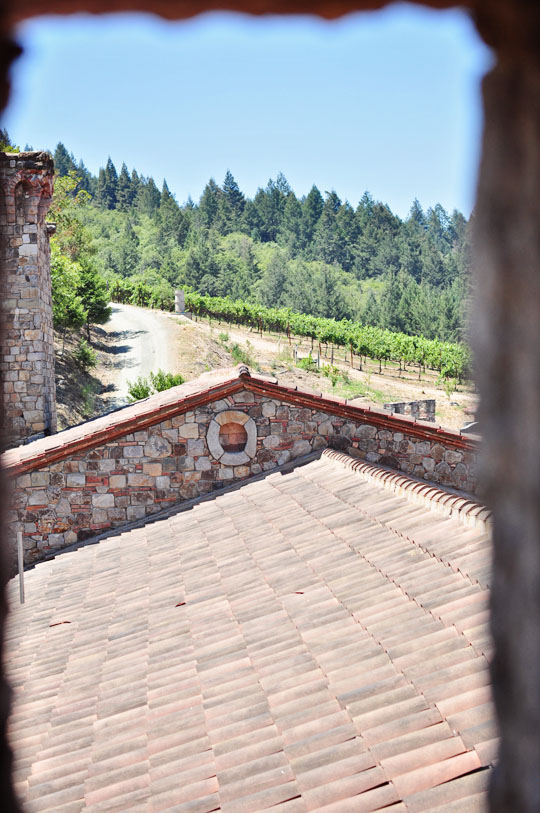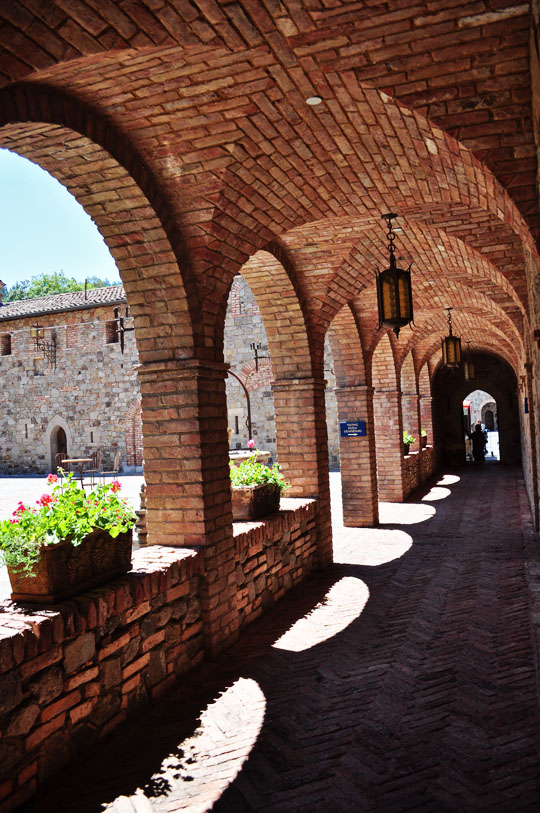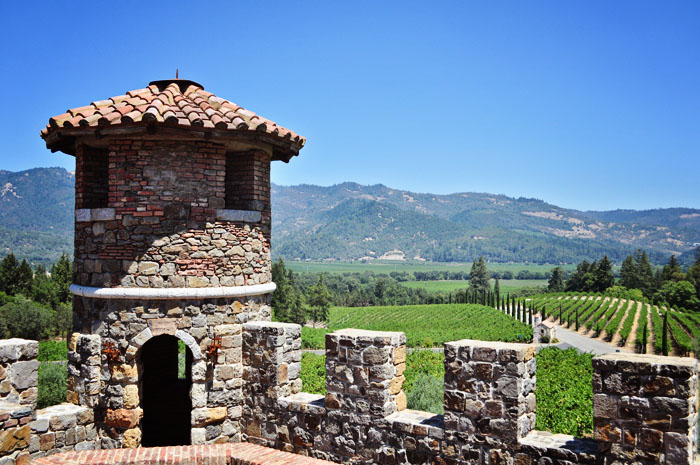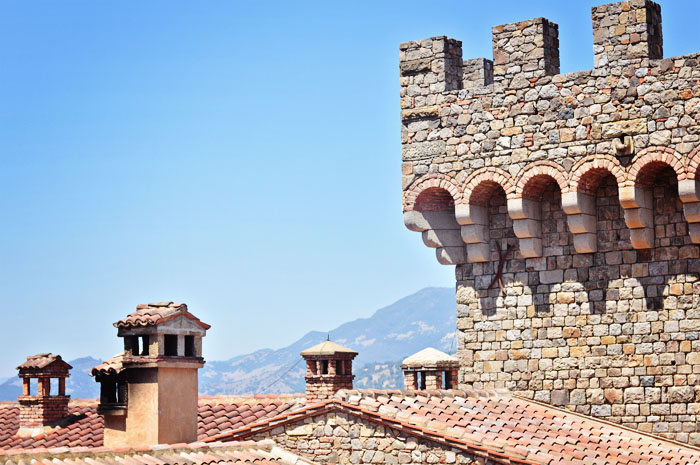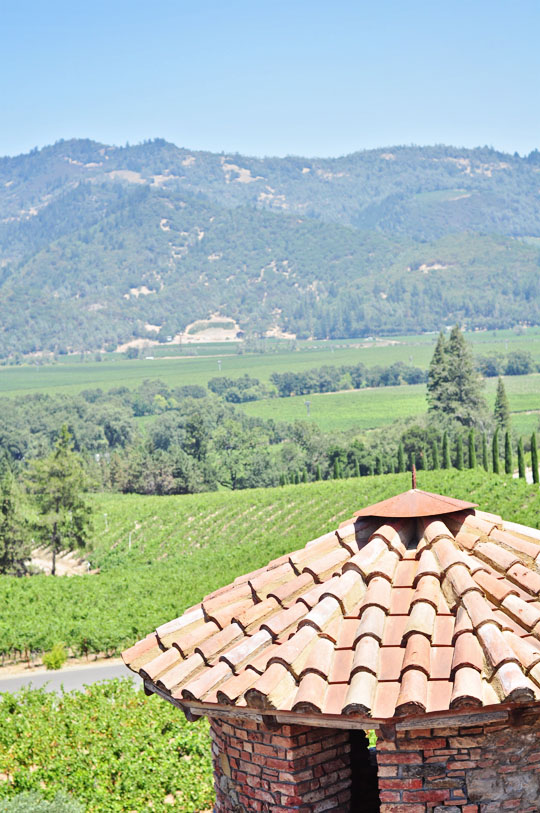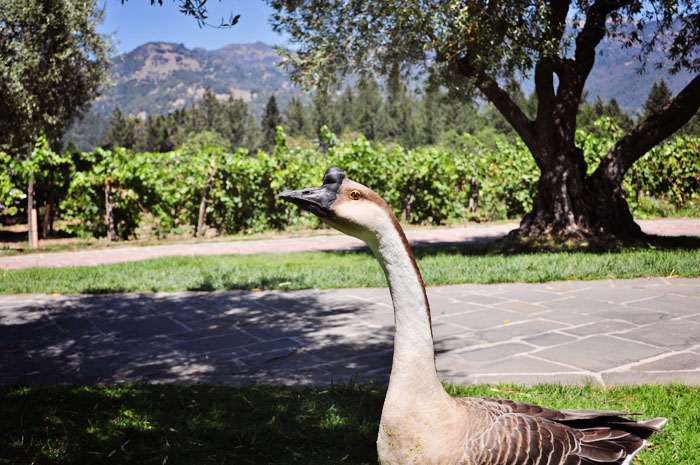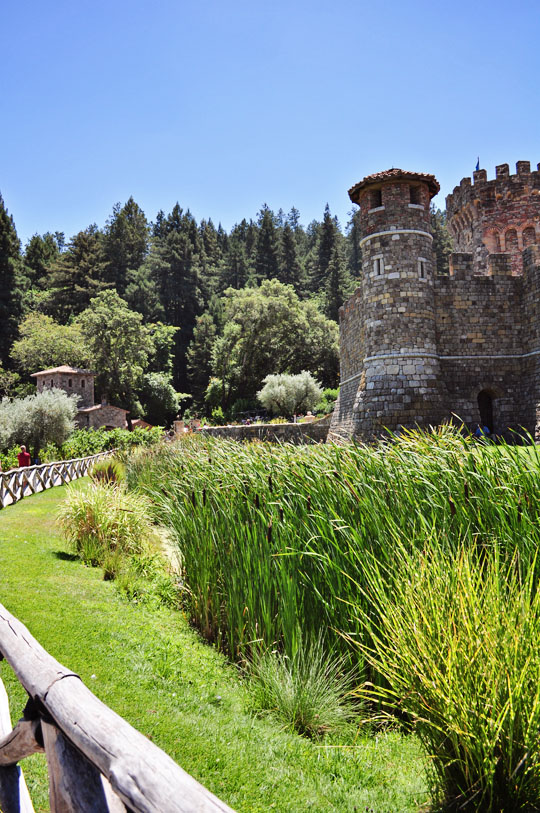 Once our buzz wore off, we headed off to a restaurant called Brix for a very late lunch. The interior dining room was gorgeous…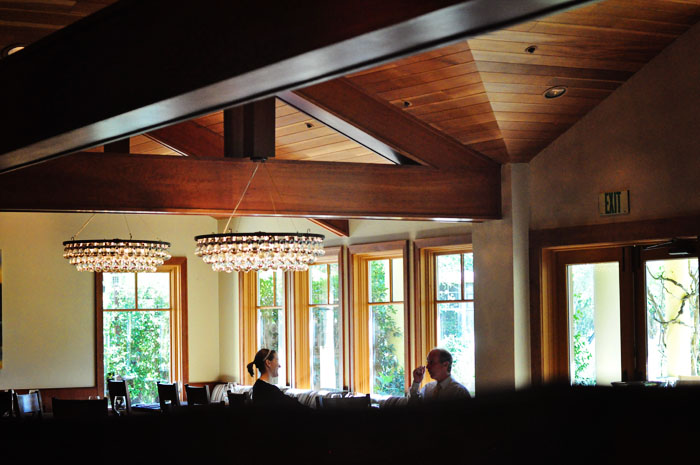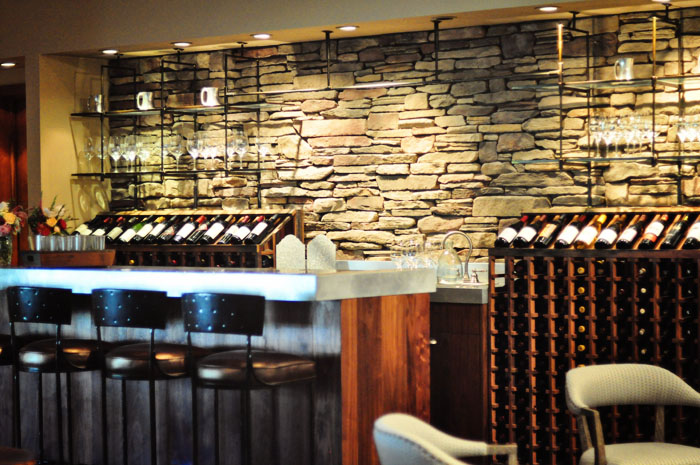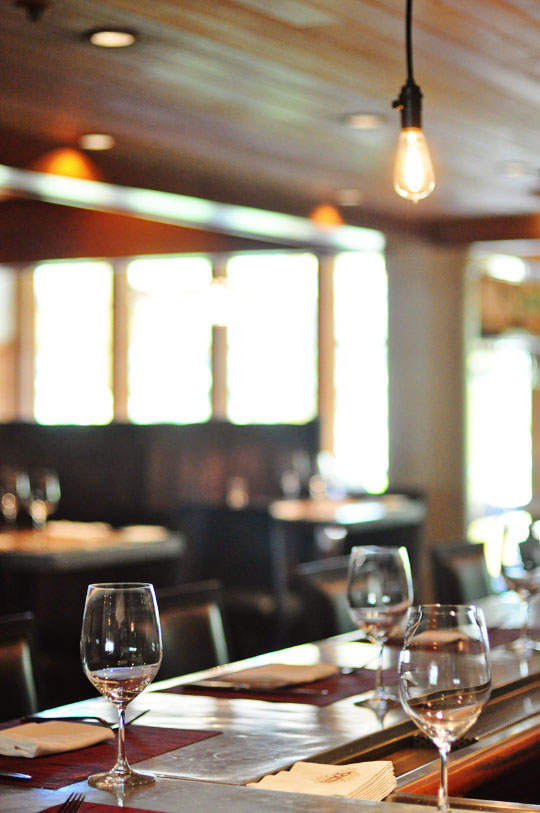 But this is Northern California —
Go al fresco, or go home.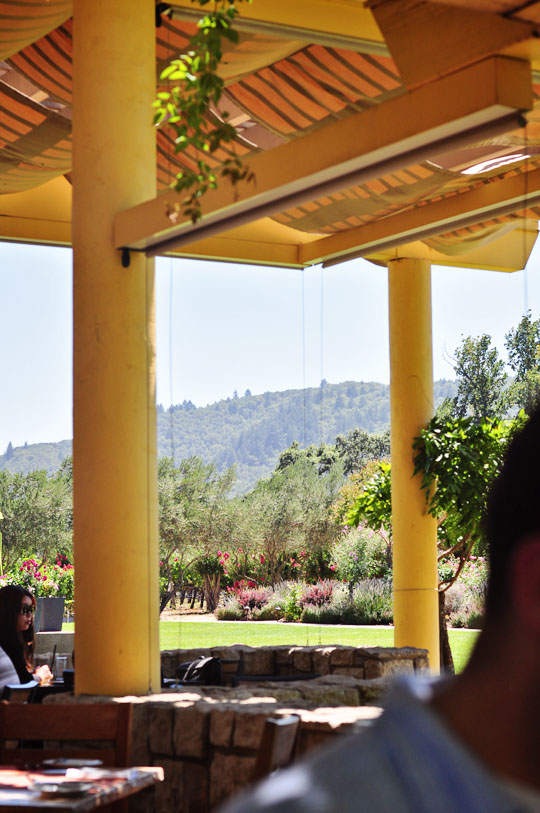 Brix has a gorgeous outdoor dining area with a view of the mountains, vineyards, and their own vegetable garden.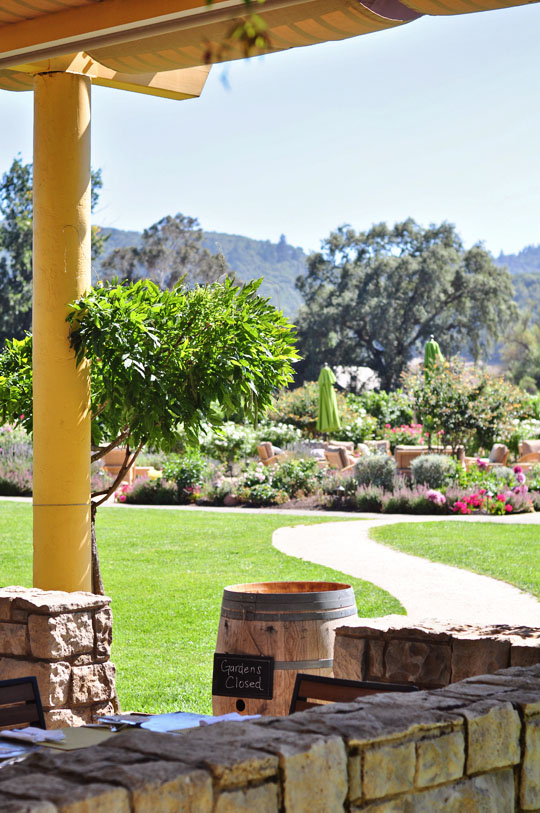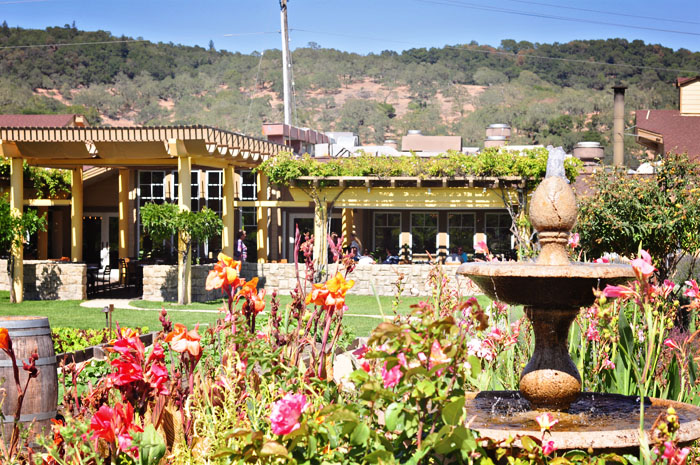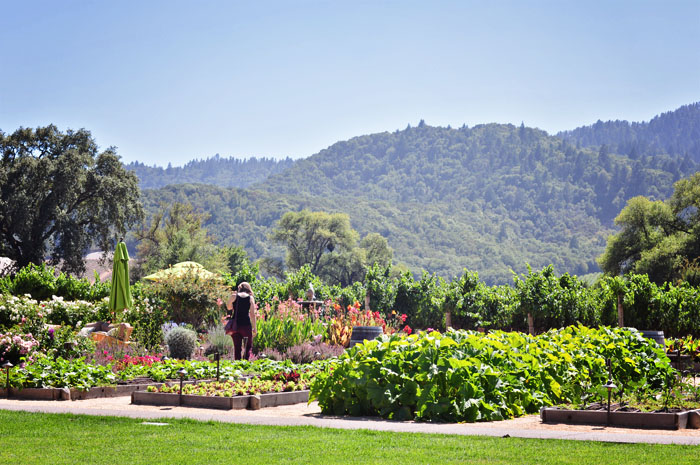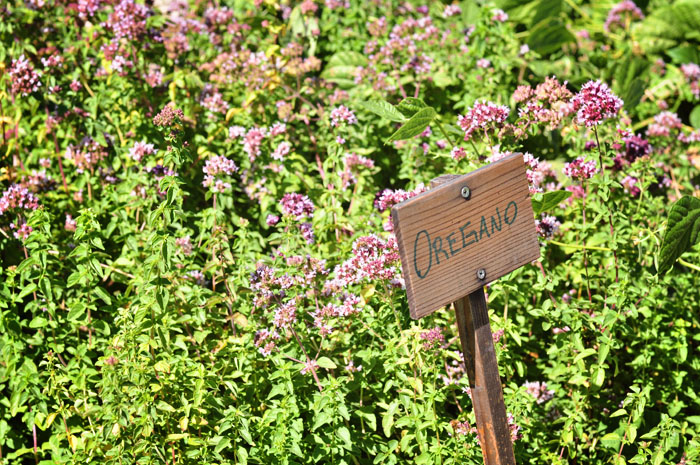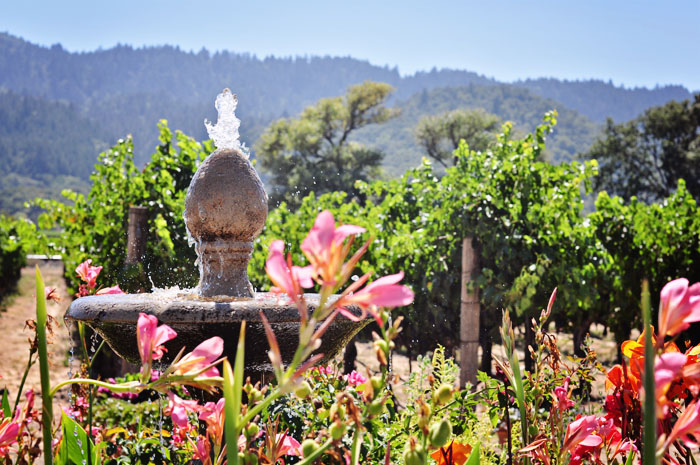 The food wasn't half-bad, either.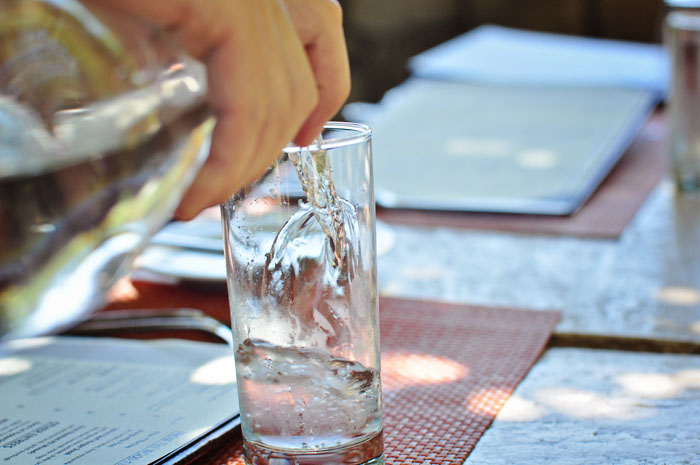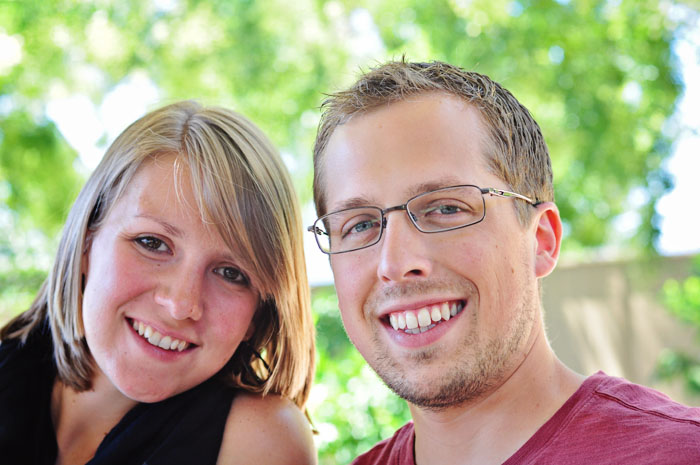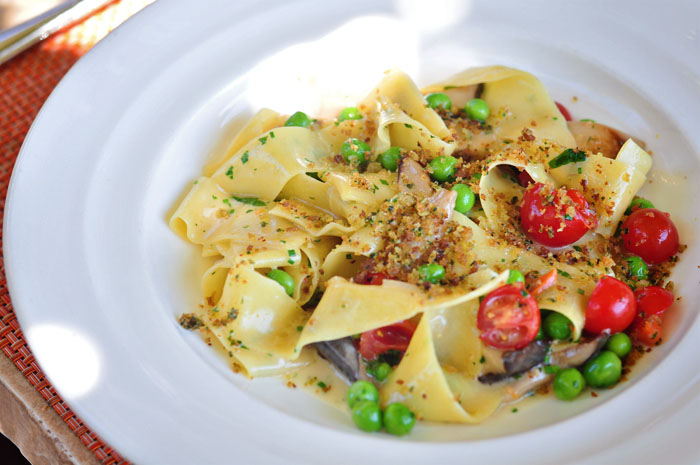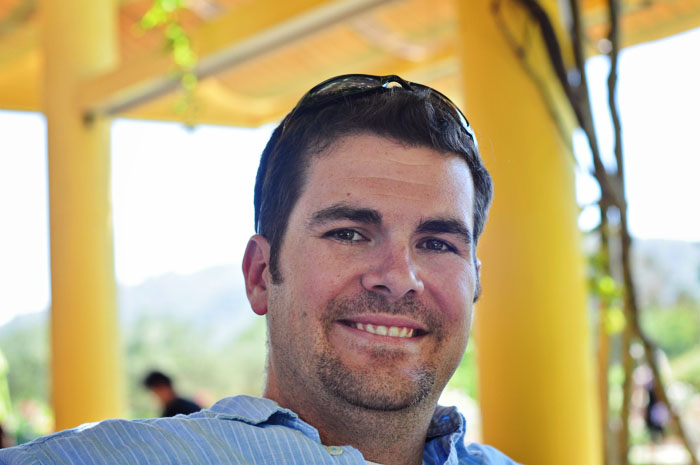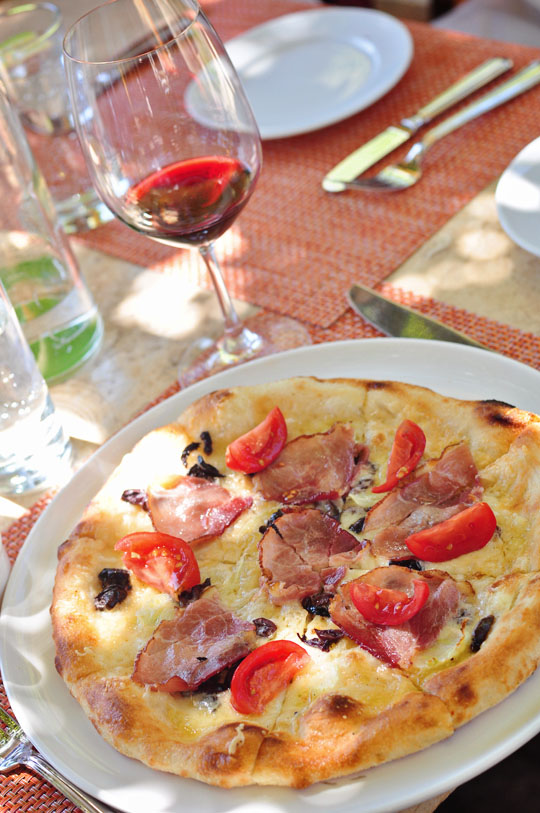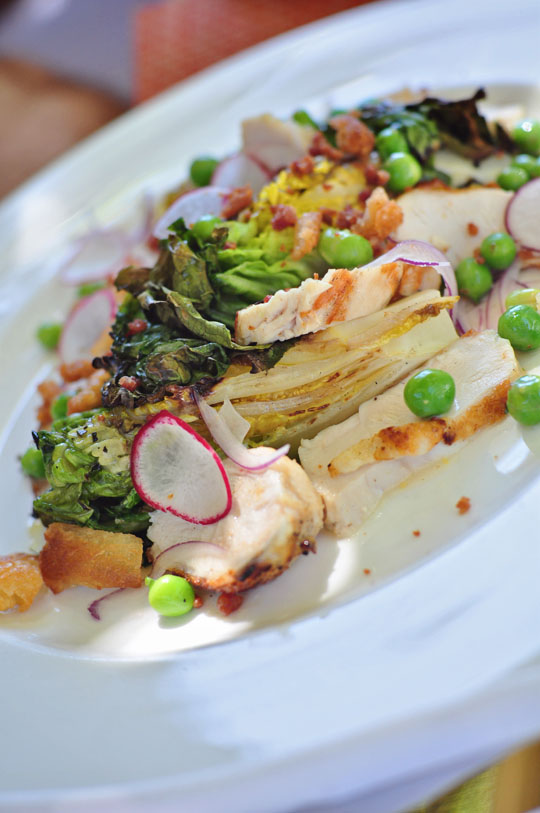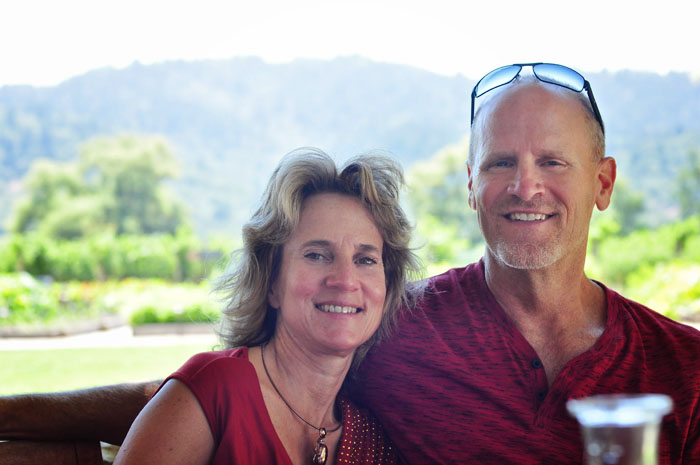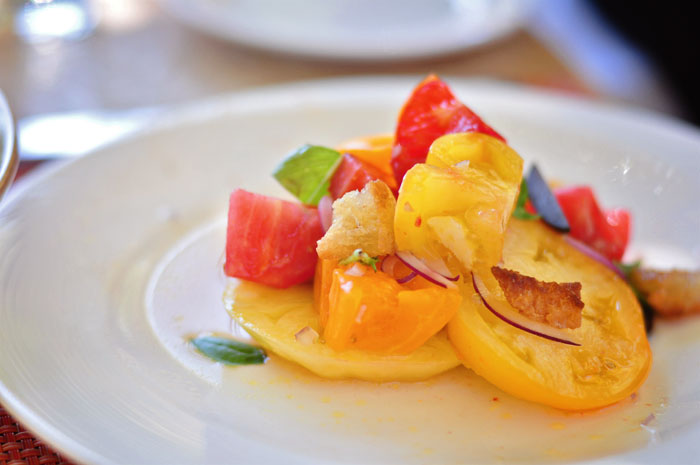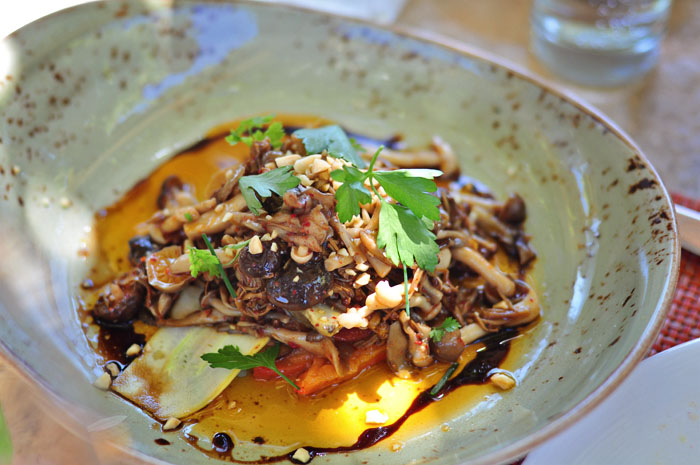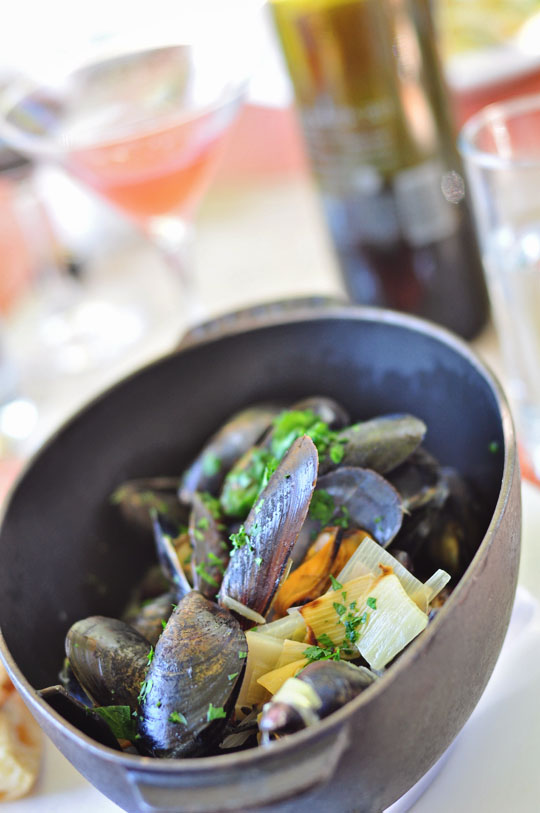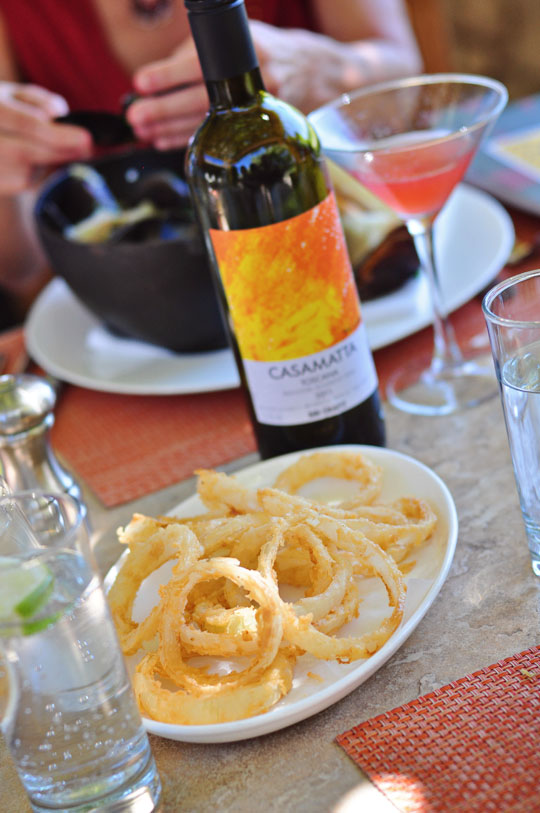 Justin and I are always on the lookout for the perfect place to call home once he retires from the military, so who knows? Maybe you do move to Napa. You just might have to live in a cardboard shack, but with weather and food like this, who really cares?
Overall, this is how I feel: Napa is a respite. Napa is breathtaking. Napa is definitely a place I'd like to visit again.
Need to Know:
Castello di Amorosa
4045 North St. Helena Hwy.
Calistoga, CA 94515
707-967-6272
Brix
7377 St. Helena Hwy.
Napa, California 94558
707-944-2749
Good to Know:
You can walk in to Napa Valley restaurants and wineries, but reservations are always a good idea.
Don't be afraid to ask questions! To me, there's nothing cooler than visiting the source of a product I love. It was great to see where the stock on my shelves actually comes from, and the very grapes from which it's produced. Napa is a learning experience, so don't feel like you need to know all about wine before going.
Be sure to visit the gift shop at Castello di Amorosa. It was too dark for me to get pictures, but it includes a tasting bar and it's in the castle's dungeon. Way cool.
Update on my current whereabouts: If you follow me on Facebook or Instagram, you probably know I've made it to Chicago. I got to the 'burbs a few days ago, but I didn't actually make it in to see the city itself until yesterday. And let me just tell you — I think I'm in love. Aside from the couple of hours I was able to spend exploring the city, this trip has been a bit stressful. We moved all of my sister's worldly possessions into her third floor walk-up. We've been to IKEA no less than three times. I've done unspeakable things conquering inner city traffic, and I'm pretty sure I've paid my weight in tolls. I feel battered, sore, and I have a three-inch bruise on my left thigh that looks exactly like Batman's call symbol from carrying a heavy metal file cabinet up the stairs. Apparently when they say, "lift with your legs," they don't mean that literally. My goals for the rest of this week are to finish putting my sister's apartment together, master the train system, and try not to beg random strangers to give me a massage.