East Meets West Meets Mariachi Meets Gypsy Jazz. Only In San Francisco.
As you may have guessed by now, our recent tour of the west coast was a whirlwind one.
We had just over a week — one week! — to see San Francisco and the Napa Valley, Salem, Portland, and Seaside.
For the first few days, we were based at Justin's aunt and uncle's place in Martinez, California, just a 30-40 minute BART ride from the San Francisco airport. Our time at their place was a vacation in itself, nestled amongst the rolling golden hills of northern California.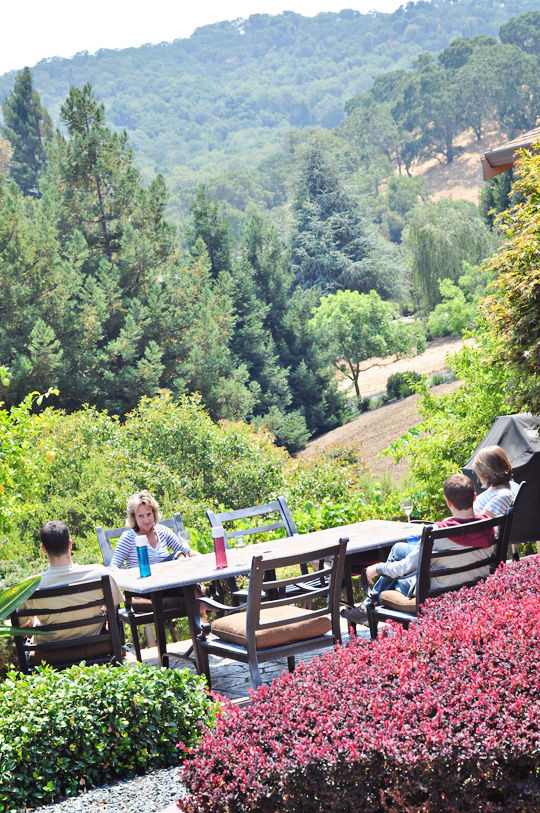 Yep. I could definitely live here.
The first night, we headed into the city to tour Alcatraz and eat at the famed Slanted Door, and part of the third day was spent in Napa. That left the second day and the third night for exploring parts of San Francisco, so we explored what we could of this sprawling, hilly, city of pastels on foot and via their super-easy-to-navigate Bay Area Rapid Transit (BART).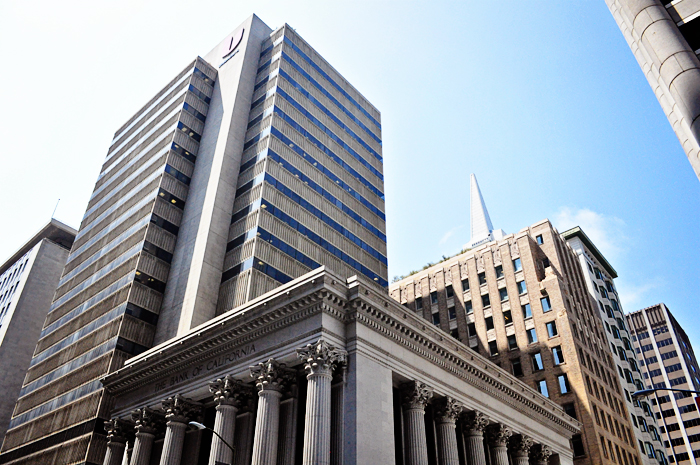 At one distinct point on the (mostly) underground train ride, my ears would pressurize as though I was on a landing plane, and I realized we must have been traversing the Transbay Tube — the gopher tunnel of cement and rock that allows trains to pass for 3.6 miles (5.8 km) beneath the frigid San Francisco Bay at a maximum depth of 135 ft. (41 m).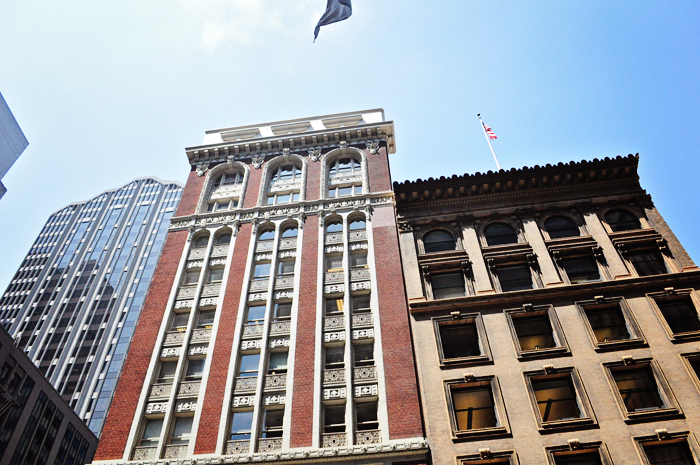 I fought the claustrophobia and my very general fear of getting crushed alive under tons of hyperthermic seawater because the truth is, when its workers aren't on strike, the BART is truly the most effective way to get on and off of the bridge-laced peninsula on which the city of San Francisco is so precariously perched.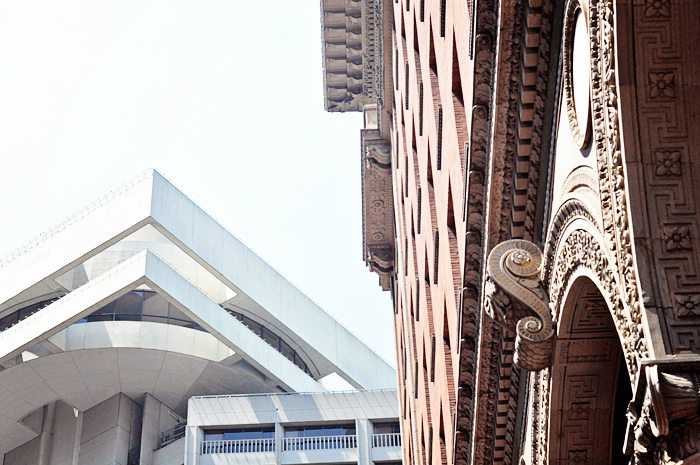 Of course, there's nothing more thrilling than crossing to it via the Golden Gate Bridge, but limited time didn't allow us that luxury this trip. Either way, when we finally found ourselves amongst the street cars and architecture for which San Francisco is famous, we could hardly contain our excitement.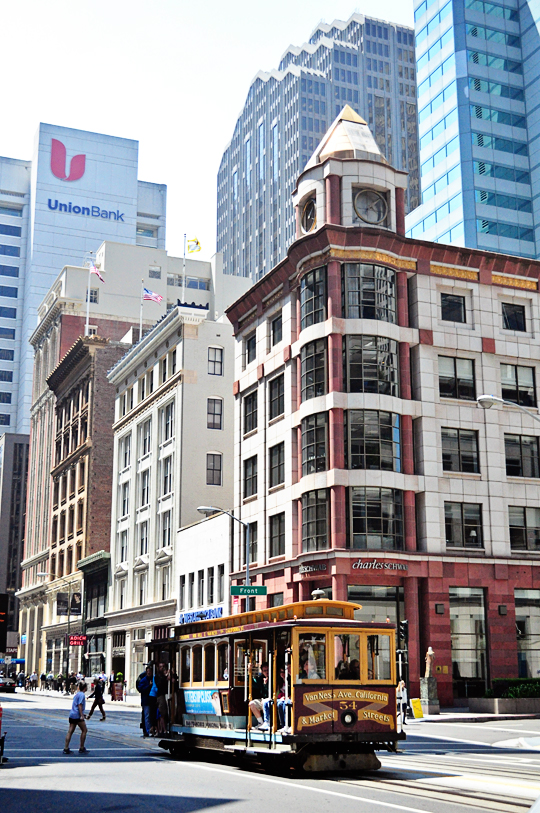 We started off in the impeccably clean financial district and wound our way to Chinatown.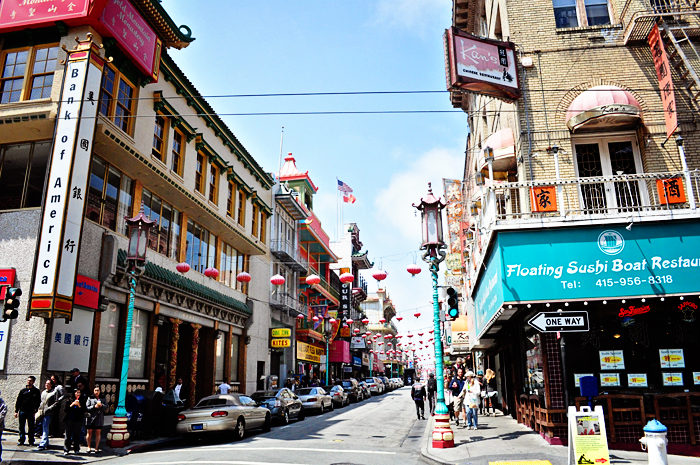 When I first found my way to San Francisco ten years ago, I never made it to Chinatown. In fact, I probably didn't know Chinatown existed. Which is kind of crazy, when you think about it, because according to their website, it's actually the largest Chinatown outside of Asia, and it's the oldest Chinatown in North America. This actually makes perfect sense because unlike early European settlers, immigrants from Asia actually landed on the west coast and worked their way east during construction of the transcontinental railroad. This is also why — you guessed it — Chicago has a well-established Chinatown as well, which I visited last week.
Now.
Regardless of your views about the country of China, I have to say — how cool is it that, because early immigrants (quite understandably) desired the feel of "home" and community, that we can get a taste of Asia without actually needing a passport?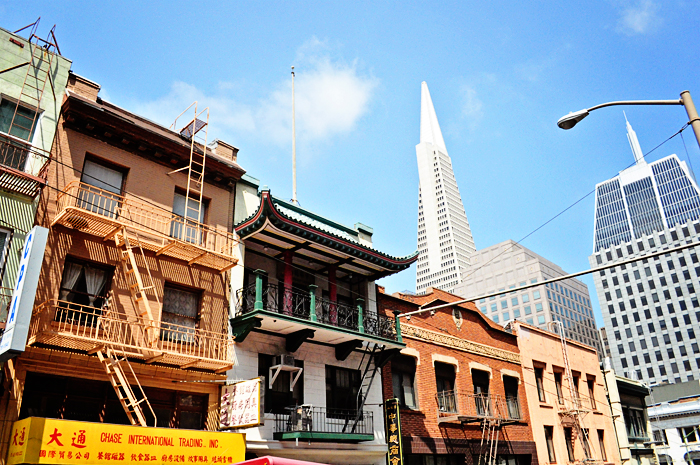 I want to travel to Asia, mind you, but still. This is east-meets-west in the closest possible proximity.
Of course, since San Francisco's main Chinatown (there are actually a few other pockets that have formed due to the intense population density) is such a cool anomaly amongst the sleek modern skyscrapers and old Victorians of the city, it's actually pretty inundated with us pasty-skinned tourists. So while the Asian influence and culture surrounded us completely, it was difficult to forget that we were still in North America.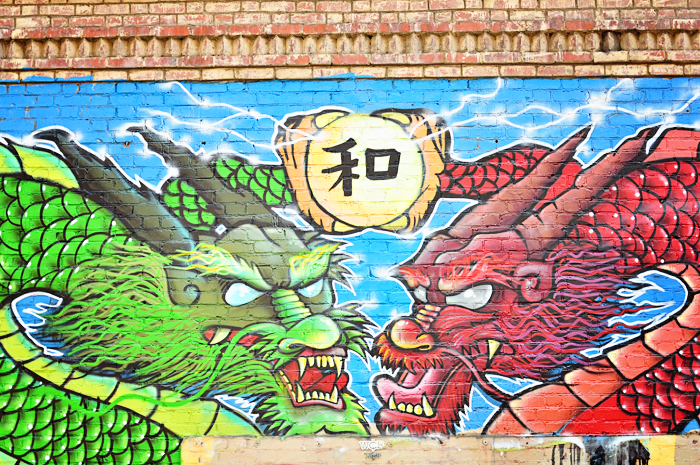 Despite that and the overwhelming number of trinket traps, it was completely worth seeing.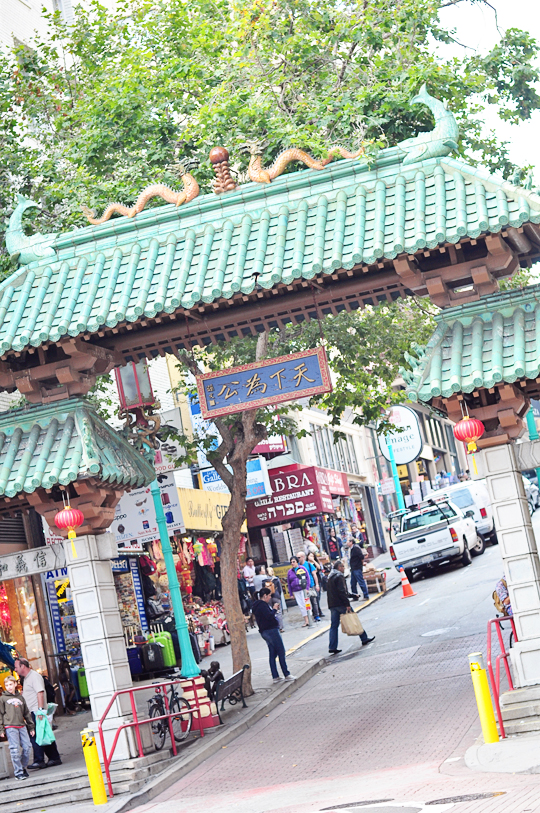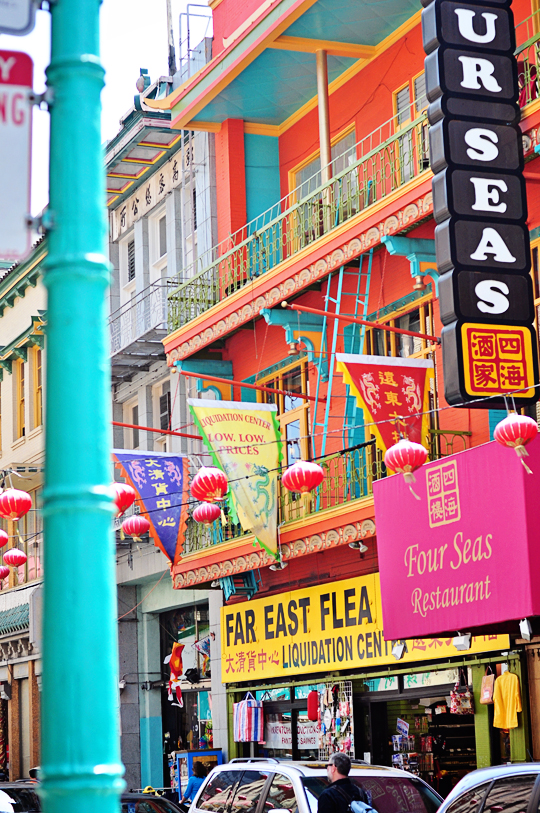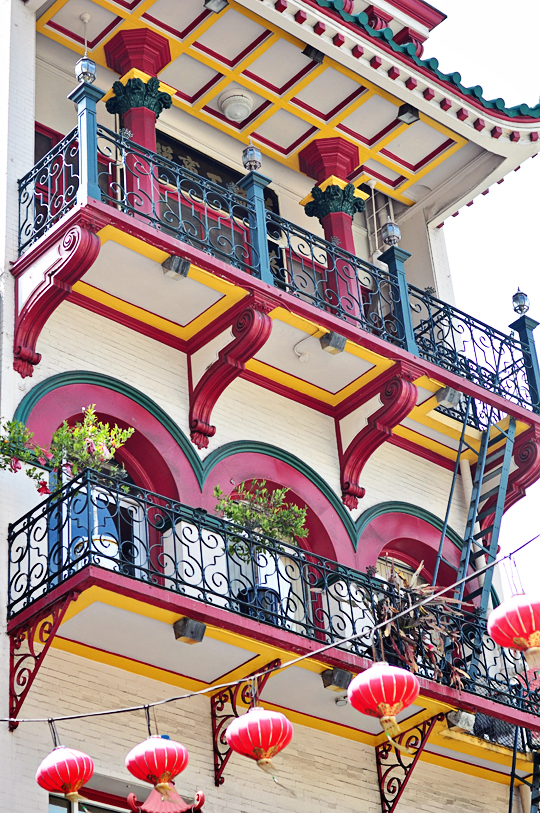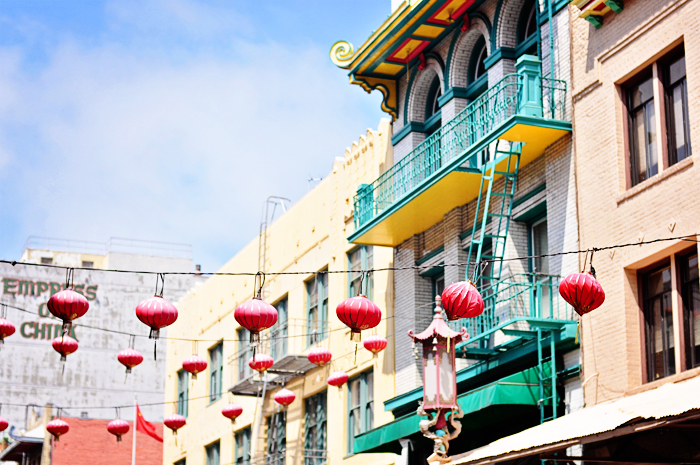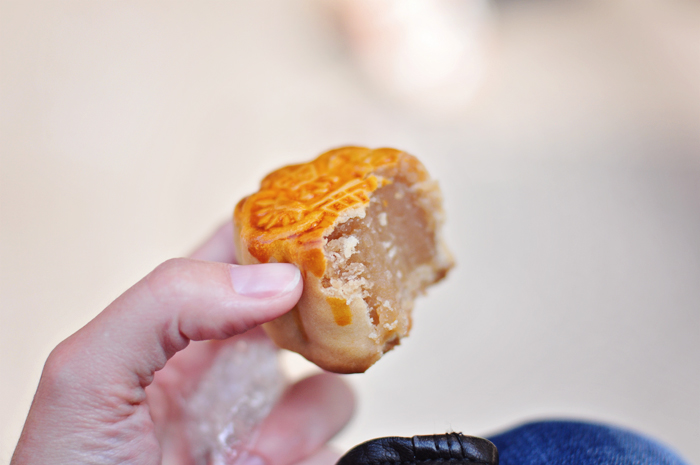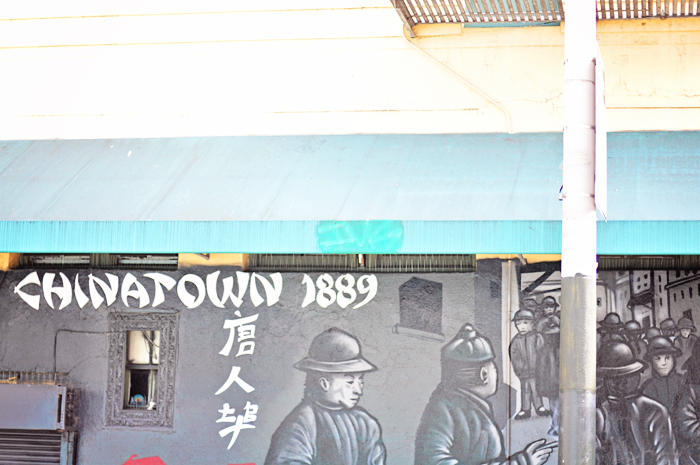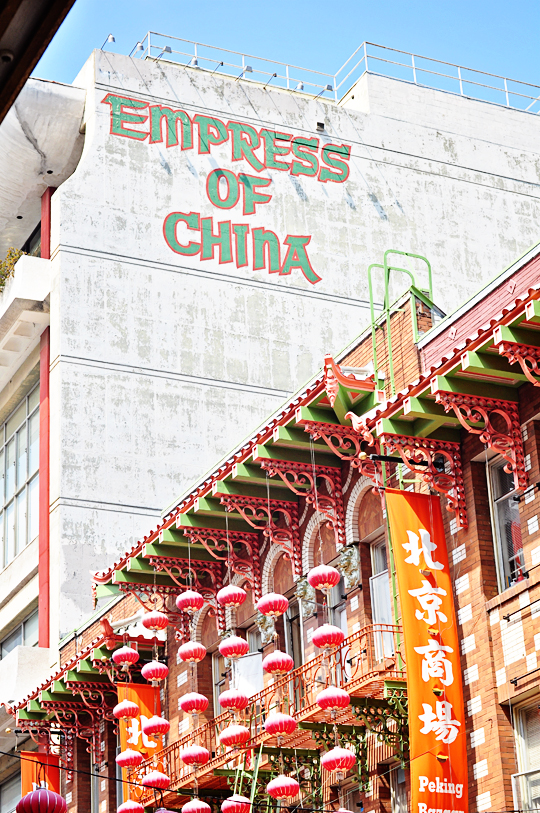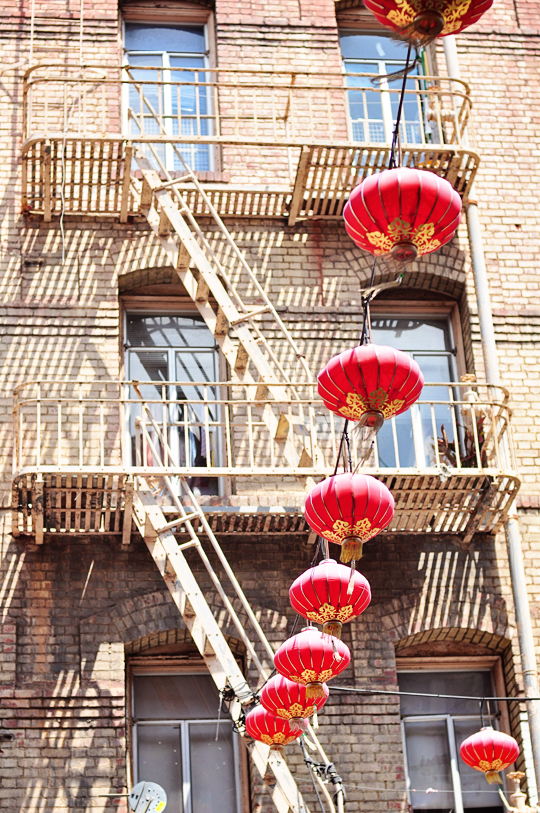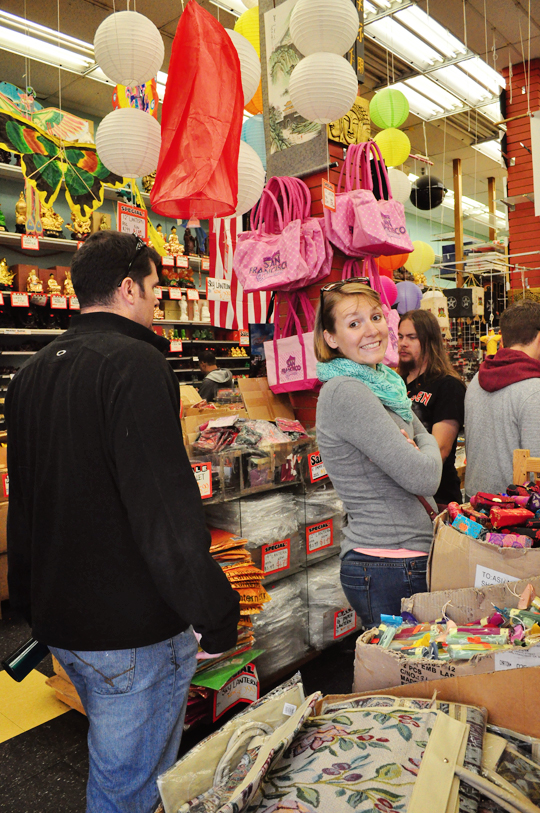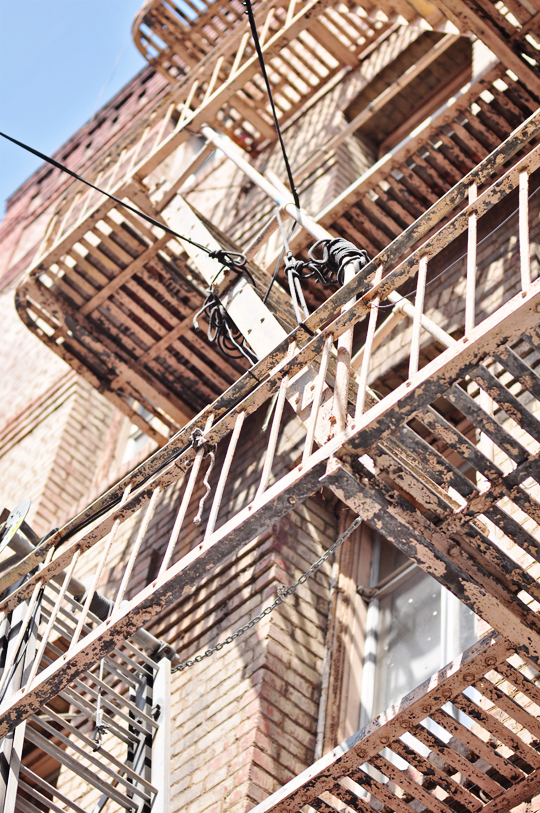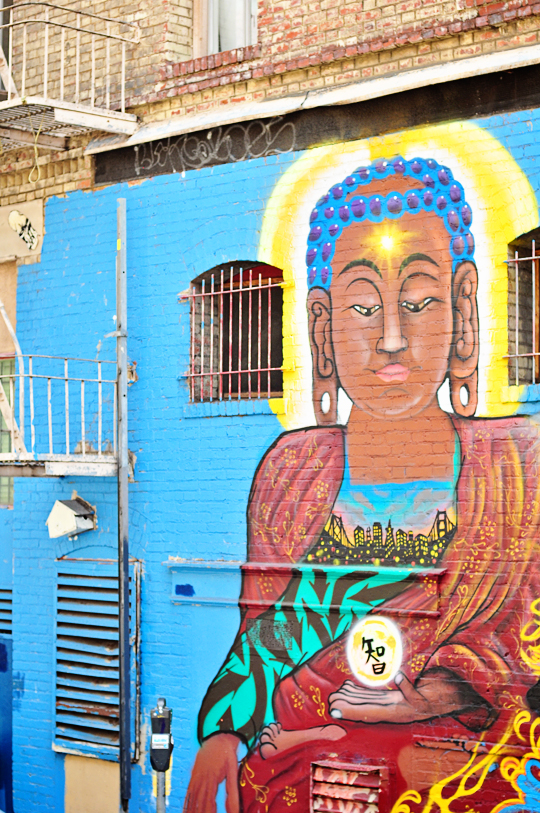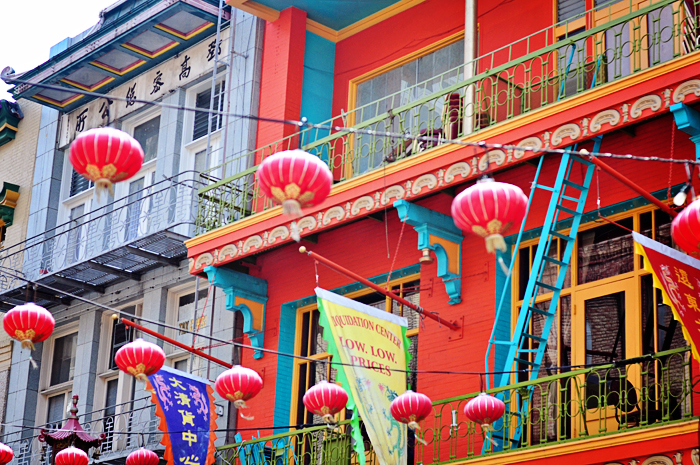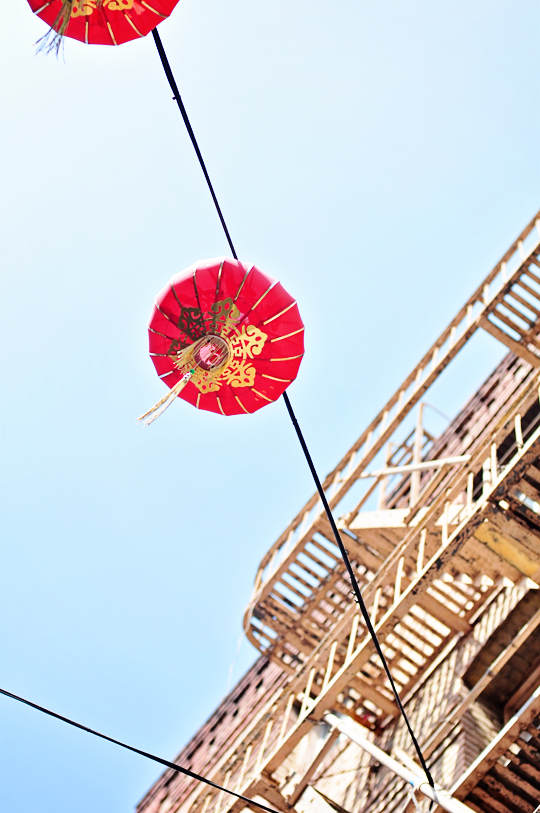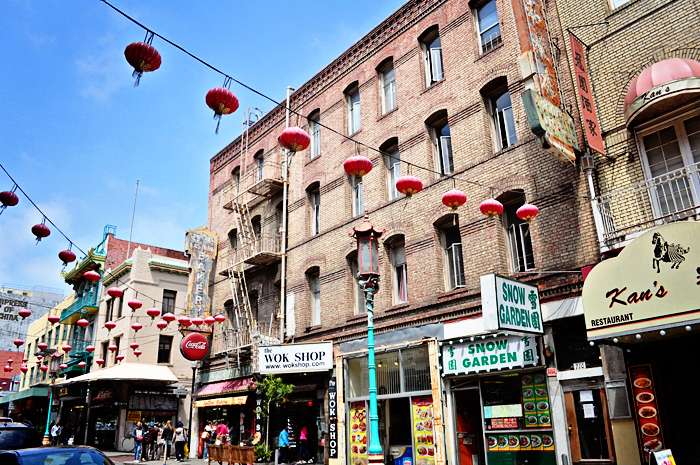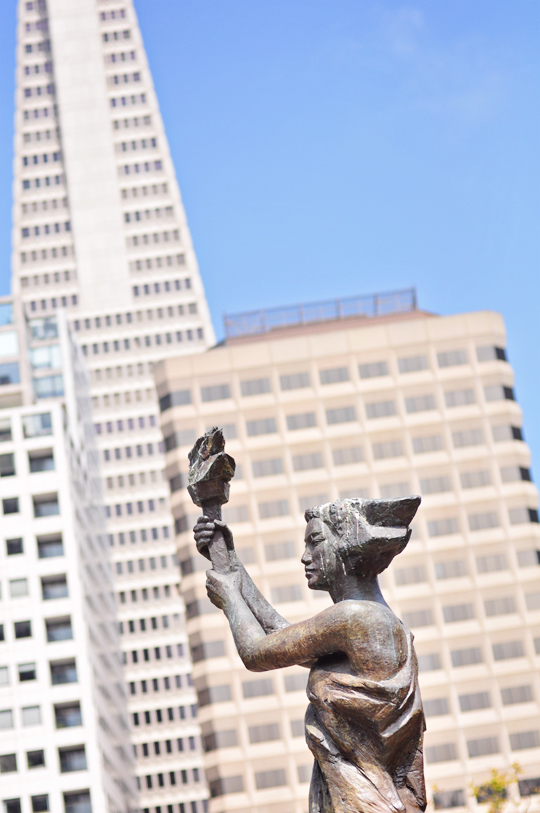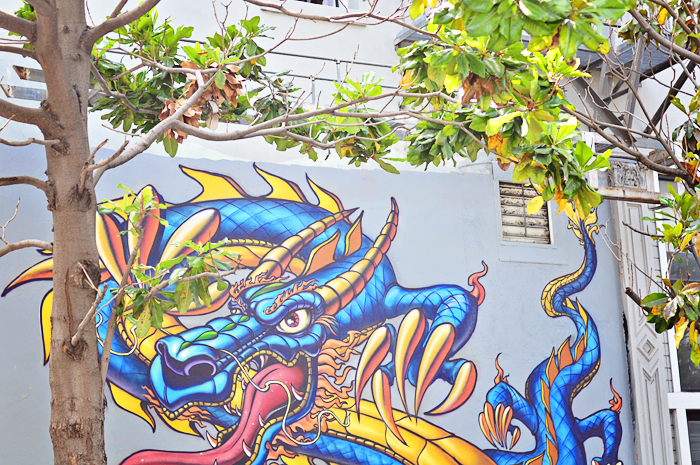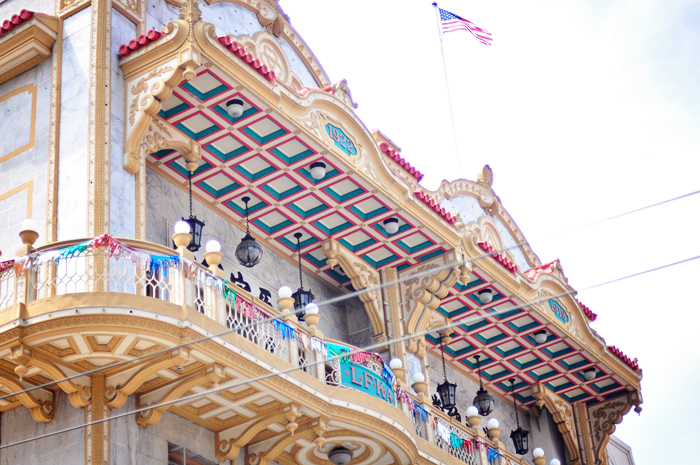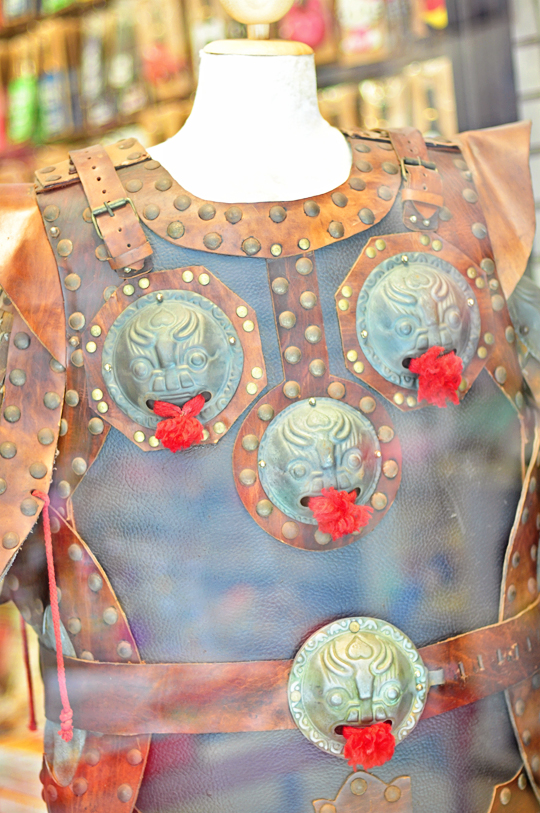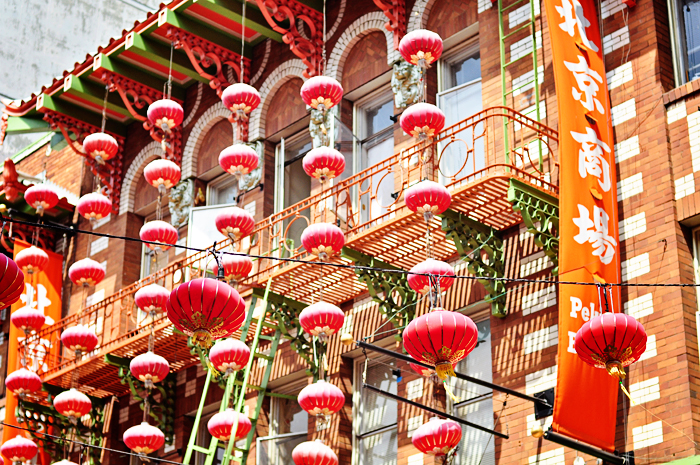 After exploring Chinatown, we had to head back to Martinez for a family barbecue. But on the way to the BART station, we ran across this: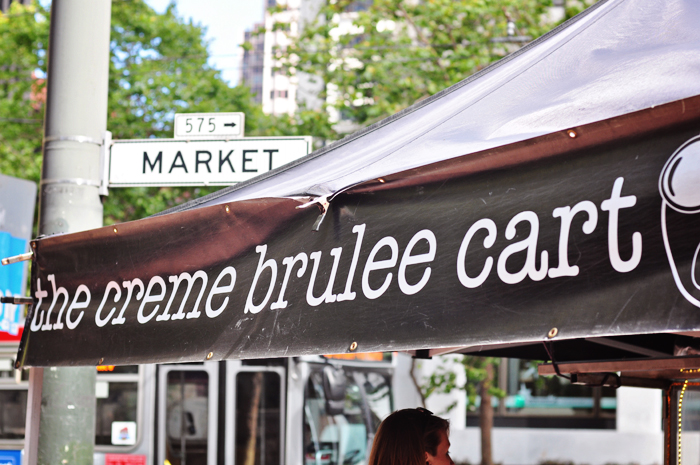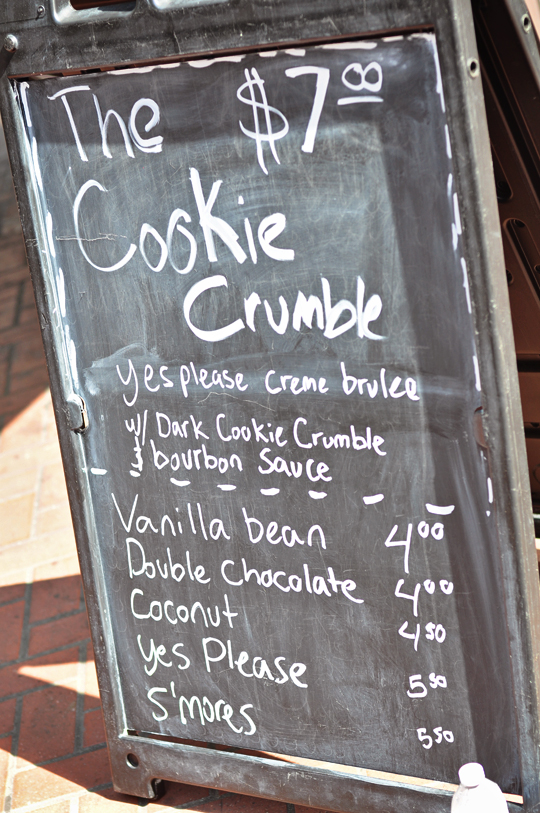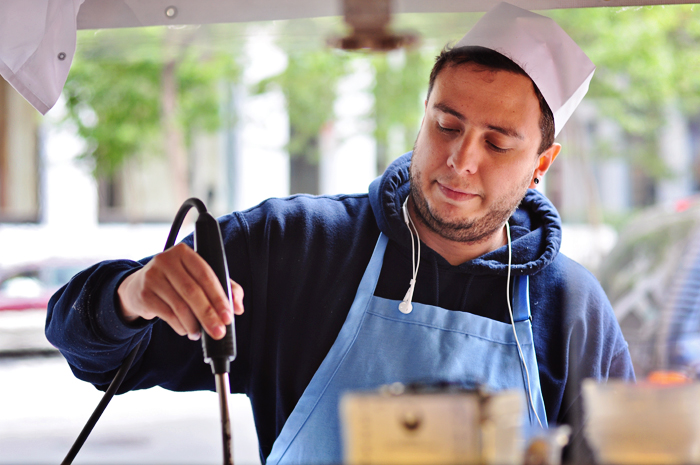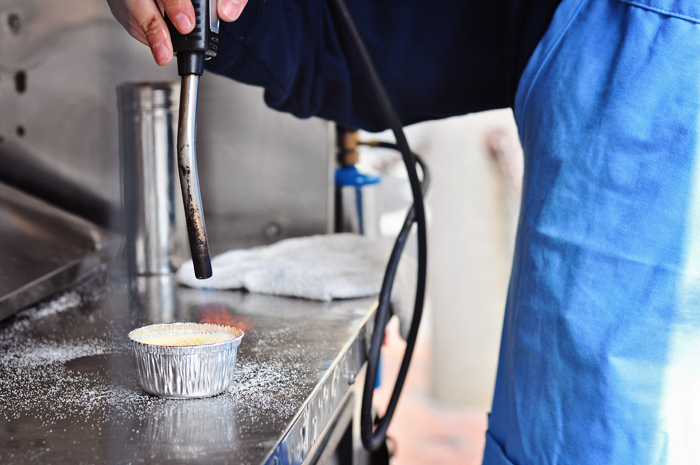 I didn't actually get a photo of the finished product because we basically inhaled them.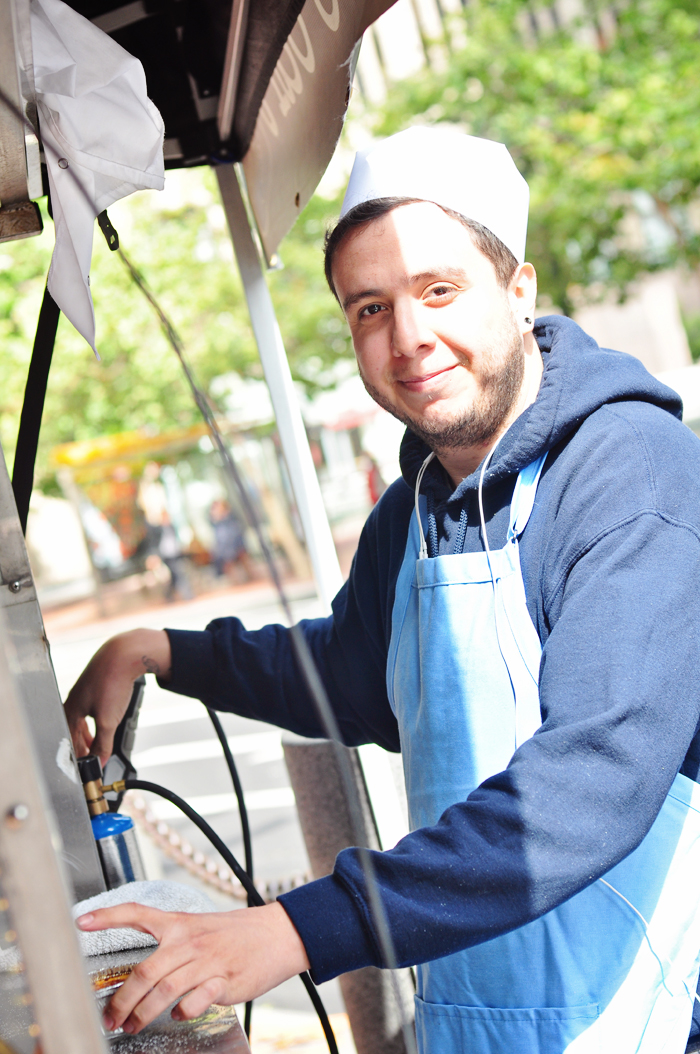 Awesome work, Crème Brûlée dude. Awesome work.
After Napa on the third day of our visit, we headed back into San Francisco to visit Brad's cousin. He lives in a tiny studio apartment in a very cool neighborhood surrounded by the fantastic Victorian row houses for which San Francisco is famous. Unfortunately, I didn't really get many photos because 1) We were driving, 2) It was getting dark, and 3) The debauchery was beginning.
We went to a Mexican restaurant first where, after a couple of margaritas, I apparently recorded this snippet of video:
Then, we wandered through a dark alleyway with seriously amazing street art, hanging doll heads, and homeless people smoking crack I kid you not.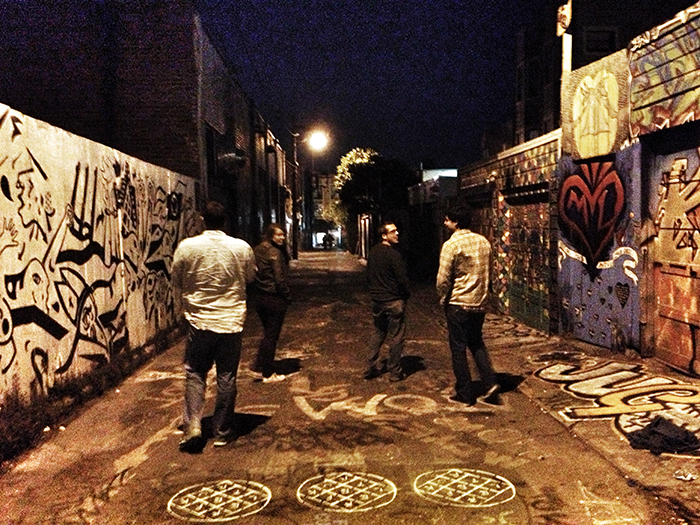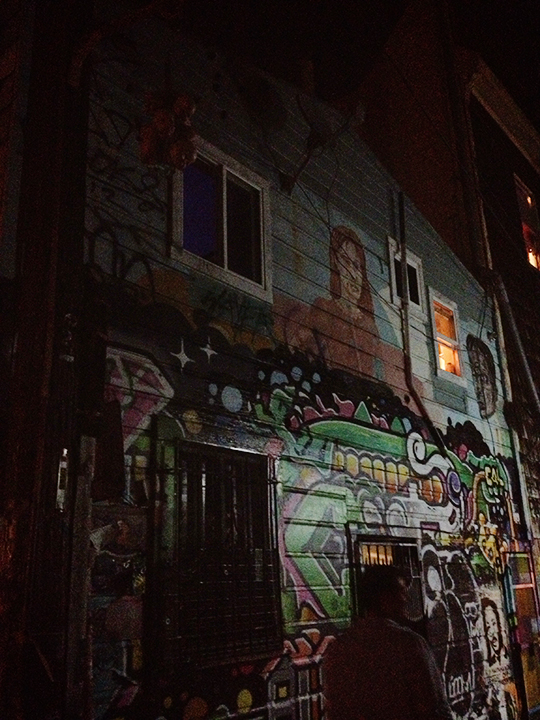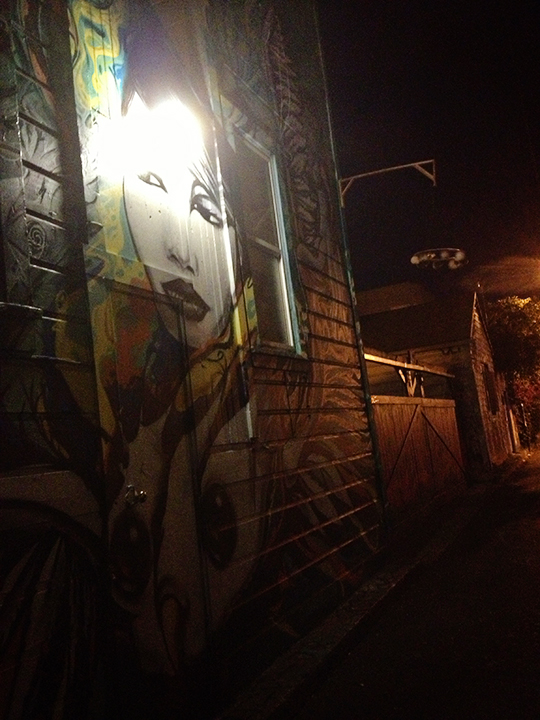 If we hadn't been with a local, this is not an alley we would've turned down.
We wound up at a cozy little bar with a Gypsy Jazz band called Gaucho played snazzy, old-timey music while people danced in the tiny space near the stage:
I'm glad my tipsy self decided to record it and also buy a CD, because this would've felt like a dream.
Finally, Brad's cousin led us to a playground. But not just any playground — it had ultra modern playground equipment with a soft spongy surface and slides that no one could ever get hurt on.
*Ignore my obnoxious drunk voice in this video. The not-so-slidey slide is what's important here.
(Seriously? I'm surprised parents haven't just started wrapping their kids in bubble wrap.)
The best part about this playground, though, was the view.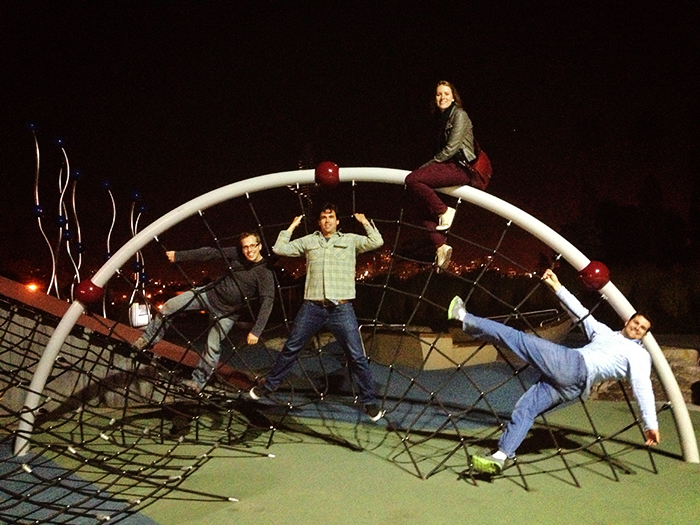 Which you can hardly see in my blurry iPhone picture.
But it was there.
I promise.
Good to Know:
BART transportation is incredibly simple. Tickets can be purchased at the stops, and maps explain ticket prices for each location.
Keep your wits about you in Chinatown. Our experience was positive, but the dense crowds and high tourist population is begging for trouble. Keep your wallet close, and use cash — not credit cards — when making purchases.
San Francisco is expensive. But totally worth it.
Don't walk around neighborhoods you don't know at night. Especially while intoxicated. We were with two sober people and one local.
Give yourself more than two days in the city. Trust me — you'll need it!