A Public Apology to E.L. James.
I'll admit it.
I've given E.L. James a very hard time.
Not personally, mind you, because if I knew her personally I'd probably be too busy asking her about her favorite brand of lubricant and just how far she actually took her research for writing her now — thanks to the movie — even more infamous trilogy, Fifty Shades of Grey. If I knew her personally, I wouldn't call her E.L. I'd call her Erika, because that's her name, and we'd discuss our mutual distaste for the casting of Fifty Shades the movie while bonding over wine that we'd sip from glasses as opposed to each other's navels.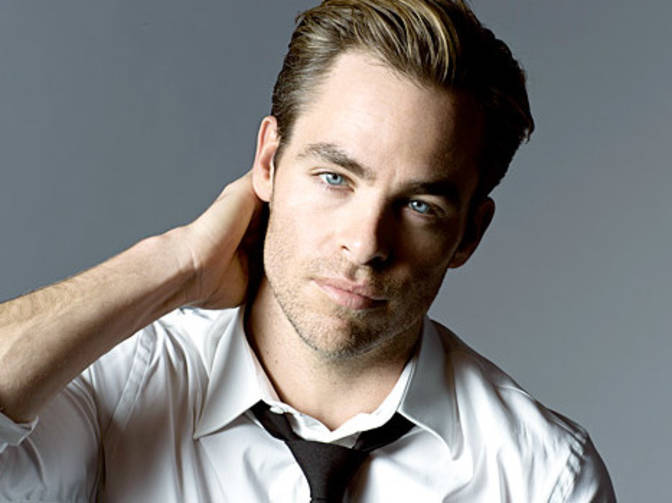 It should've been you, Chris.
And of course I'd have to admit to her that I haven't actually seen the movie and really don't intend to because it would likely ruin for me the one very good thing the book had going for it, which is one of the most brilliant characters ever written:
The intelligent, charming, handsome, rich, powerful, ungettable guy who's just damaged enough to be mysterious, and bonus? He's really amazing in bed. And what's so brilliant about him is that he is gettable — or should-I-say rescuable — by a single, average woman, which has been a not-so-secret straight female fantasy since before toaster strudels were invented.
Getting — and saving — the ungettable guy is an unhealthy fantasy, but it exists just the same.
So anyway. It's not about her characters that I've given E.L. a hard time, but about her writing. I haven't done any actual research into how the books were published, but word on the street is the idea started out as Twilight-based online fan fiction and was discovered from there. (By the way, if we're going to talk about idealizing unhealthy relationships, the suicidal teen vampire series is a much better place to start than some sexy S&M between two consenting adults.) And okay. When I read the first book, I could hardly put it down. I didn't love her writing style, but the Grey character was just so dang intriguing. And, you know, the sultry scenes didn't hurt.
But then I picked up the second two books, and she completely lost me. I have no idea whether this is the case, but I had the very distinct impression that E.L. was forcibly "encouraged" to write a trilogy when really, all she had in her was one super hit book about these particular characters. In the second two, plotlines fizzled out, characters stopped being believable, and the writing just kept getting worse.
When I finished, I wished I'd just stopped after the first and let my imagination decide what happened to our odd couple.
And I've been unabashedly vocal about it. Ugh, Eeee Elll. WHY did you write those second two books? You just weren't feeling it, but they made you do it, didn't they? It… they just… and the writing… but WHY?
I said all of these things. I did. But now I get it. Now that I've sat down to write my own novel, I realize. This book writing business is hard. Like, not just hard in the daunting stare of a very blank page kind of way, but hard in the sense that you have to think about things like character development and connecting plot lines and having plot lines and making it interesting and E.L.? You had the added pressure of hype. Of forcing 3 books out of a one book idea.
Me?
I'm a mere 3,000 words into a 70,000+ word project, and nearly every single one has felt like it popped from my body like a constipated turd. And I look at the turd and I'm like, Huh. There you are. You look kind of dumb, but I'm going to leave you for now because I don't know what else to do with you.
But E.L. took her turds and ran, man. That takes a kind of courage I'm not sure I have in me yet. And my characters thus far are nowhere near as groovy as Mr. Christian Grey.
At least not yet.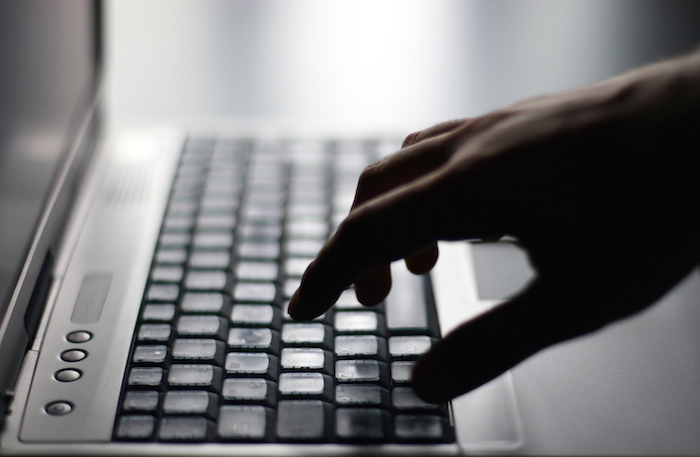 So, just like the only people who should ever be allowed to leave crappy tips are people who've actually waited tables, it turns out that the only people who should be allowed to criticize someone's book writing are people who've actually attempted to do it themselves. Because unless you can personally relate, there's no way for you to understand the level of difficulty and therefore, there's no room to criticize.
Even then, maybe there's just too much criticism in this world in general.
Maybe we should all just be allowed to leave our turds where they lay without fear of public ridicule.
I'm sorry, Erika.
Truly.
And thanks for the necktie.
~Katie