All I'm Saying Is That Babies Should Be Vetted, Too.
Hey, there. I don't know about you, but Justin and I just had a superfun week with my wonderful friend Stacy who came to visit from Texas. We did some exploring of coastal Virginia, ate fancy cheese in Colonial Williamsburg, walked the boardwalk in Virginia Beach, drank cocktails in Ghent, sipped coffee and ate at some of my favorite restaurants in Newport News, watched fireworks and explored the bars at Harbor Fest in Norfolk, and drank German beer before attending an Avett Brothers concert in Portsmouth.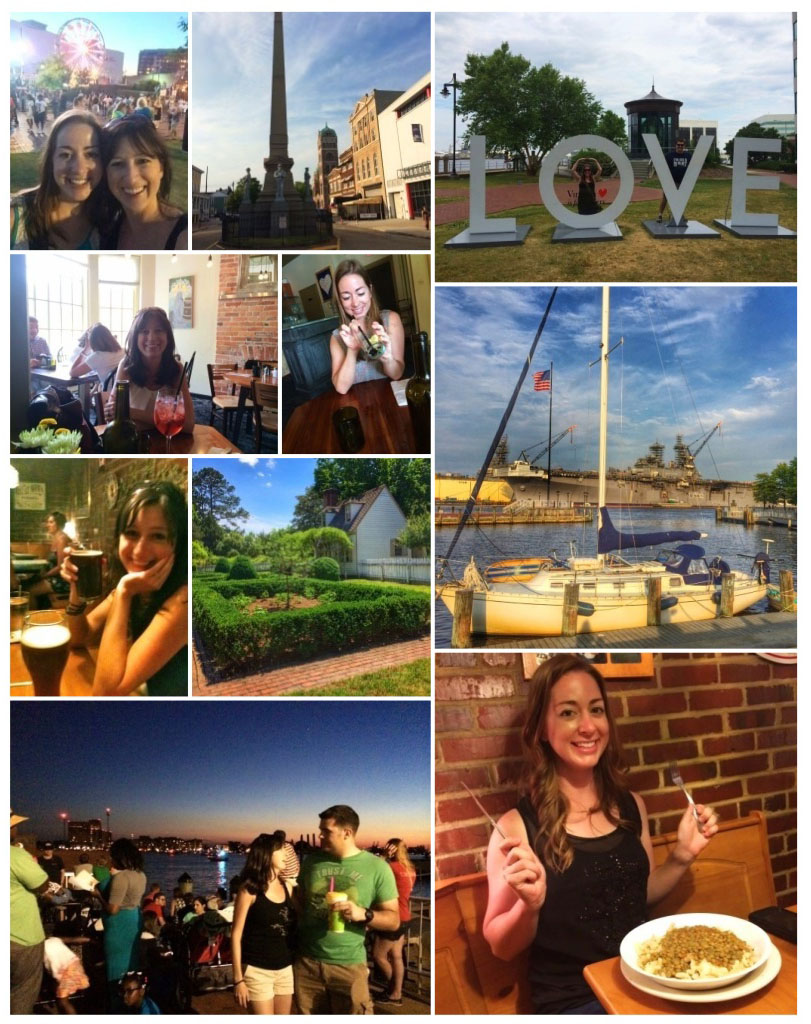 All-in-all, I'd say it was a successful visit.
And by "successful," I mean totally wicked fun and I never wanted it to end. It makes me appreciate how lucky we were to get stationed somewhere with so much to see and do nearby. It's actually kind of distracting, because "little things" like… I don't know… finishing a kitchen renovation or jump starting my career seem kind of unimportant next to discovering a Bier Garden that serves authentic spätzle and carries over 100 imported brews.
It's called living in the moment, guys.
Which is something I've been trying to do more of lately.
And okay. Forgive the lack of segue, but is it just me, or is everyone in the entire world having babies?
I'm sure if you're struggling with fertility issues or, like me, aren't really thinking about fertility much at all, it sure seems like it. Justin and I get to go to a wedding next weekend, which will be crazy refreshing compared to all of the baby visits that seem to exponentially multiply the further I get into my 30's. (And I'm only 31. I think.) What can I say? Wedding celebrations are just more fun than baby celebrations:
| | | |
| --- | --- | --- |
| | WEDDING CELEBRATION | BABY CELEBRATION |
| Location | Reception hall, nice house, big barn, pretty park, Fiji, etc. | Hospital. |
| Atmosphere | Loud, happy, musical, celebratory. | Don't break the baby! |
| Attire | Pretty dresses, suits, the fancy underwear. | Anything you don't mind exposing to urine, poop, or spit-up. |
| Food | Catered buffet or tableside service and, if you're really lucky, a candy buffet and canapés on trays. Oh, and cake. | Stale pickin's from a used hospital tray. |
| Contributions | Dishware, booze, donation to honeymoon fund. | Require you to either cook or step into hell on earth a children's store. |
You can't get offended because it's true.
And here's the thing —
I like toddler types and older children because they sometimes say interesting things and their overly dramatic tantrums can be quite amusing when you're not the person who's ultimately responsible for ensuring they don't continue said behavior into their 20's, but aside from that enticingly soft smell of their fuzzy little heads, babies don't really do much for me.
They're like tiny potatoes that poop and cry.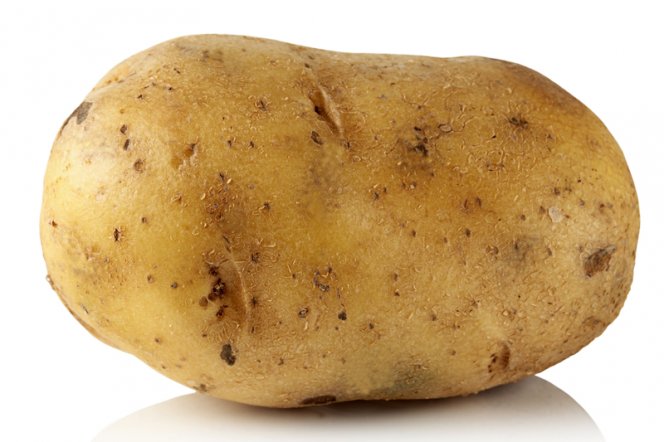 And so when friends have babies, I'm incredibly happy for them because I know it's what they wanted, but at the same time I might not always immediately remember the fact that they're having or have had a baby because while it's the biggest — by far — thing in their lives, I have other pursuits that, to me and my selfish child-free ways, are much more interesting than sleep schedules and fecal consistency.
It's not that I don't care. It's just that the new attachment to a baby isn't the first thing with which I associate long-time friends. Or even short-time friends, for that matter. Or even people who already had babies when I met them.
To me, you are more than what you spawn.
Call me crazy, but I tend to mentally associate people with more specific traits, like what they do for a living or their interesting hobbies or the memories we share. I mean, lots of people are parents. But not everyone will take you to the buy-two-get-one piercing special in college or bond with you over your husbands' unflattering obsessions with the SciFi channel or let you marry their brother.
And I'm not going to lie.
The child in me finds it difficult to acknowledge the new babies in a group of friends because it's like at first they're the honorary guests, but then you realize they're automatically vetted into the club without so much as a vote and you kind of have to like them because — hello — they came out of some of your very favorite people who also happen to be quite proud of the fact that they created new life. (Which, I'll admit, is slightly more impressive than my new sexy kitchen faucet.)
But sometimes it's like, come on. Can't we at least wait to see what kind of personalities they develop before automatically cc-ing them on every social invite?
Haven't you read The Bad Seed?
Kidding.
Kind of.
But all this is to say that if you have a baby and I happen to forget, don't take it personally. To me they're like new hair cuts or hand bags — I don't pay attention until they're in front of my face. And I will probably eventually like your baby. I might even grow to love it.
But, in my mind, it will never be all that defines you.
And also, I'm super excited to go to a wedding. If it's anything like the one with the best father-of-the-bride speech or the one themed after Alice in Wonderland, it'll totally be worth the trip.