For Meg. (And, If I'm Going To Be Honest, For Me.)
When writing a blog, some of us put a literal — yes, literal — piece of ourselves out into the world, like a fish tossed to hungry gulls. Sometimes it's nonsense. Something silly, with the intent to entertain. And sometimes it's real, an investment, a feeling exposed. And sometimes, at the end, we're left feeling like that carcass picked clean — tugged and torn with bones laid bare and yet strangely, still, immensely loved.
It's the reason most of us do it, really, for the sense that we're connecting with someone — affecting someone — and making them feel different than they had a moment before.
For a while, I had a fan.
I think she'd be okay with me calling her a fan, though I don't know for sure, because I didn't know her. I didn't know her at all, really, even though we exchanged casual pleasantries with each other for well over two years. Our mutual friend Kevin introduced her to Domestiphobia, and for some reason or another what I had written resonated with her and she decided to stick around. She commented frequently, and after a time started emailing me directly in response to posts after subscribing to have them sent to her inbox. Most often it was a word of support, and sometimes a word of advice. Sometimes she'd just write to tell me that I'd made her laugh or that she agreed (or sometimes disagreed) with everything I had to say. Subtly, distinctly, Meg became my cheerleader. My reality check. My much-needed vote of confidence. As an artist, she served as the voice in my head urging me to think twice whenever I felt tempted to throw money away on meaningless kitsch to fill a meaningless shelf.
I guess that's what I consider a "fan." Someone who doesn't really know you, but feels like she wants to.
Without me even realizing it, she'd worked her way in. I pictured her as a friend, and yet
I don't even know what she looked like.
When her emails stopped, I'm ashamed that I didn't notice. I've been writing here less frequently, have felt less attached to the idea of sending my voice out into the void, and subconsciously I must have felt like that was why I hadn't heard from her — that she'd picked up on my detachment. Ironically, it hadn't even occurred to me that maybe it was the lack of her voice — of her encouragement — that that fed the detachment to begin with. (Not that I'd put that on her. That's unfair.)
But.
As a reader, you know, you have far more power over a writer's motivation than you think.
Last Friday night I was having a kickin' time perusing Facebook when someone slapped me in the face.
Our friend Kevin had posted a painting of a sea turtle. It caught my restless internet eye, and so I read the caption. He said that the artist, his dear friend Meg, had recently left this world to fly free in the universe.
And I thought, My Meg?
And I thought, No, because we email.
And I thought, But did I hear from her after the last post? The last post was pretty good. She would've liked it. So I checked, and she hadn't. And she hadn't responded to the one before that. Or the one before that. Or even the one before that.
And then I emailed Kevin, but already I was crying, because already I knew.
She had been sick. In response to the last post she emailed me about, she suggested a shampoo that would help keep my hair from falling out. I thanked her sincerely for the suggestion. It didn't occur to me to ask her why her hair was falling out.
And maybe that has nothing to do with anything. Or maybe it has something to do with everything.
We weren't close. We were strangers who conversed online, sometimes. But to me, that feels close. An extended effort we make because we want to — not because we're obligated. But she didn't tell me anything. My selfishness astounds me. I'm angry with her, and that makes me feel worse. But
Meg broke my heart.
I miss someone I didn't know.
And I didn't even know that was possible.
And when I do this thing, when I hit publish to send my voice out into the void that feels even emptier now, I'm going to wait for an email that's never going to come. My message will sit unread, unanswered, in her inbox indefinitely. I don't have what it takes to unsubscribe her. I will feel sorry for myself.
And then, once again, it will be about me.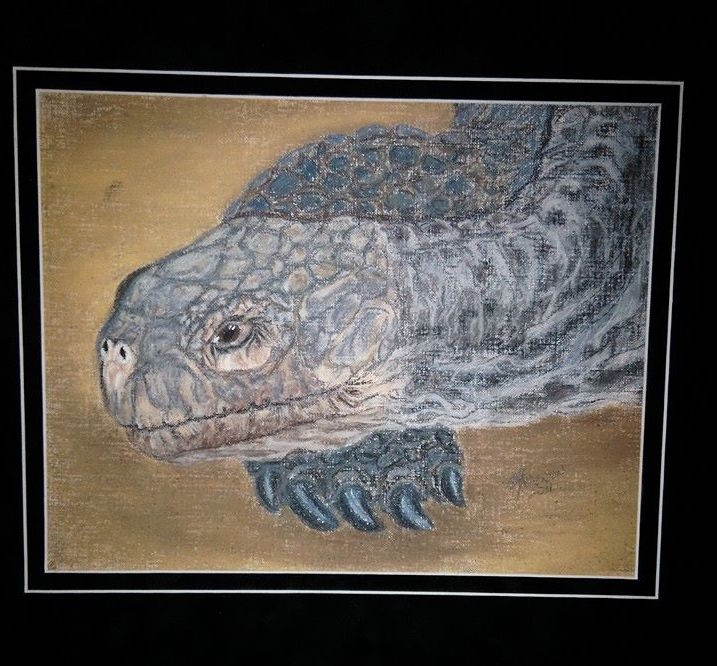 But also, Meg, thank you.