Our Final House Tour: 6+ Years Of Love And Hate.
So here's the deal. I'm pretty sure I have a bronchial infection but I'm not positive because I've never had a bronchial infection before but basically I haven't stopped coughing for three weeks and this morning it feels like I swallowed a bus.
A bus.
And the bus is sitting there, inside my chest, and it's all like, You can't MAKE me go to school today — I'm gonna stay right here. In fact, your heart makes for a pretty nice easy chair and your lungs a couple of feather pillows. Excuse me while I make myself comfortable.
And I haven't had time to go to the doctor because it turns out getting a house ready to put on the market is hard, guys. It's like… the more you accomplish, the more things you unearth that yet need to be done. So, for example, let's take a look at an updated version of this list I shared with you a little over a week ago:
Exterior
Fix/replace porch railing (DIY)
Fill in stagnant pond (DIY)
Remove front row of diseased bushes (DIY)
Pressure wash house (Hire Out – $275)
Re-face back deck (DIY & Hire Out – $375 labor + ~$500 materials)
Paint shutters (DIY)
Tear out rotted raised garden bed (DIY)
Finish organizing garage (DIY)
Repair rotted window frames (Hire Out – $90)

Weed & repair large circular bed in back yard (DIY)

Paint garage doors (DIY)

Weed & repair brick patio and walkway (DIY)

Paint trim around front door (DIY)

Replace doorbell (DIY)
Pressure wash driveway (DIY)
Seed bald spots in grass (DIY)

Add decorative plants to porch/mailbox planter (DIY)

Clean windows (DIY)
Interior
Clean and organize office (DIY)
Stain office shelves (DIY)
Finish updating master bathroom (DIY)
Touch up wall and trim paint throughout (DIY)
Repair kitchen ceiling drywall, re-paint ceiling, and install crown molding (Hire Out – $300)
Clean carpets (DIY)
Recessed lighting in living room (DIY)

Replace last brass light fixture (DIY)

Thoroughly clean light switches, doors, and knobs throughout (DIY)

Clean windows (DIY)

Mini gallery wall in kitchen (DIY)
Put a bunch of crap on Craigslist (DIY)
As you can see, the list has grown. The items I added are in green. And we've been trying our damnedest to keep up, but it's like kneeling at the base of a beer bong and people just keep filling and filling and filling it up until suddenly you absolutely know you can't swallow anything else and then there's just beer everywhere.
Metaphorically speaking, of course.
And, hence the bronchial infection. So instead of a whole bunch more words, how about we just deal in pictures, shall we? I've lost a lot of the mid-way pictures — the stuff that basically shows how we'd been living for a solid portion of the last six-and-a-half years when my hard drive crashed, so these are mostly the staunch before-and-afters — from the day we bought the place until yesterday. A little visual snack for you on how far we've come with this place over the years.
The Electric Kool-Aid Acid Test.
(or, since that name's taken: A Photographic Journey Of Our First Home – I'm Pretty Sure We've Cleaned All Of The Blood, Sweat, & Tears from the Premises.)
Exterior Closing Day — Complete with our Realtor's car out front, this is how she looked when we moved in: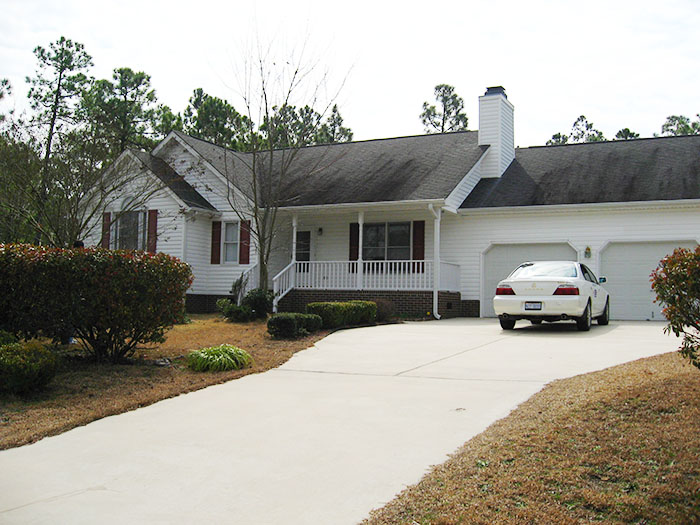 Exterior Today: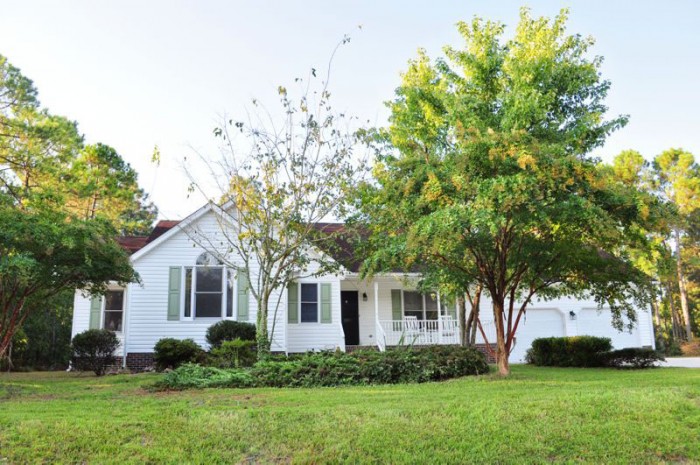 We painted the shutters because in the 6+ years since that photo was taken, they'd gotten pretty faded. What you might not notice is that we removed a 7-foot tall row of hedges out front that completely blocked the house, replaced the light fixtures, painted the garage doors, replaced and painted rotting porch railings, repaired the brick steps, and changed the door hardware.
But inside is where it starts to get really good.
Living Room Closing Day: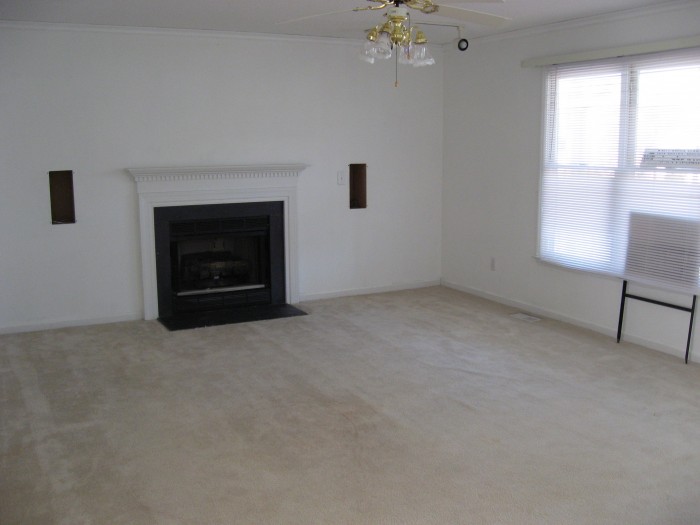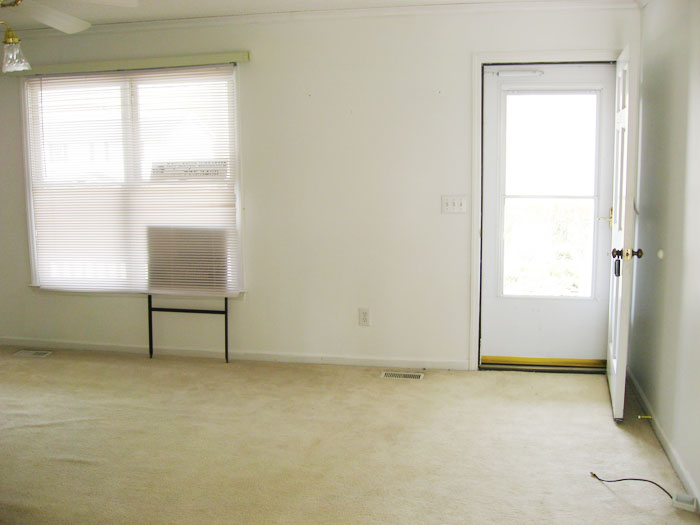 Living Room Today: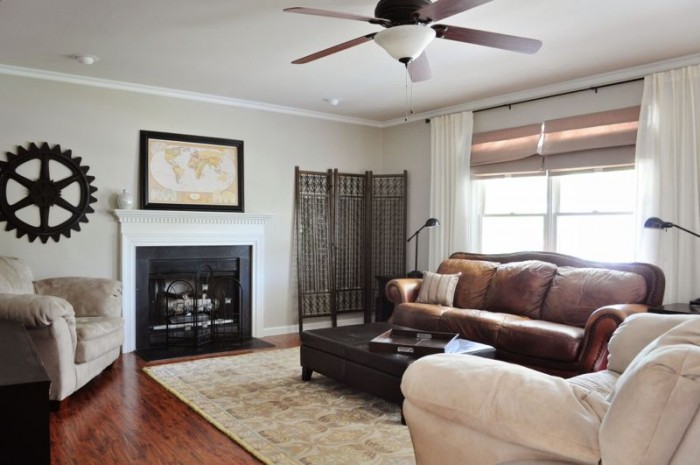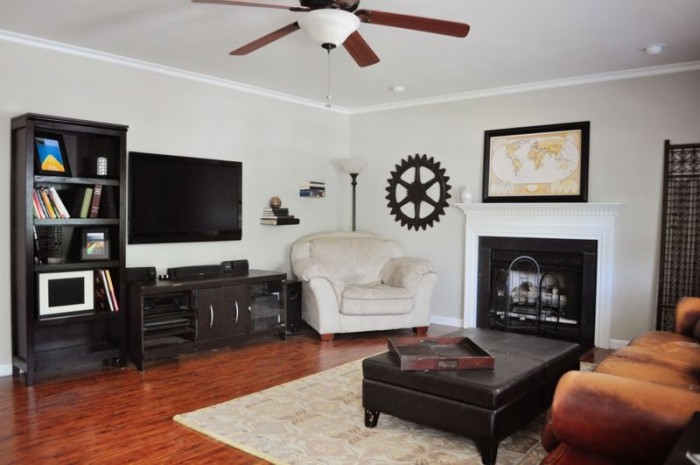 (That smudge on the door is actually the house numbers. I figure you can stalk me if you want, but I'm not going to make it that easy.)
We patched the built-in speaker holes, removed popcorn from the ceiling (we did this in every room), added laminate flooring, added recessed lighting in place of that weird 80's track light, and replaced the ceiling fan. That worn leather sofa, by the way, was a $40 Craigslist score, which included delivery. BAM!
Dining Area Closing Day: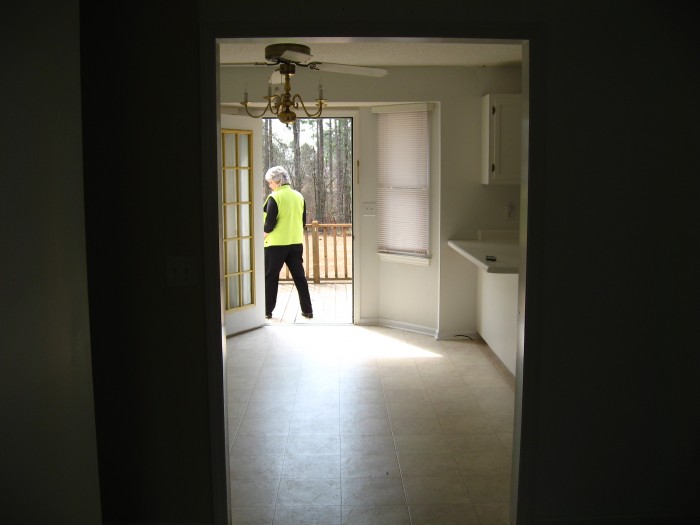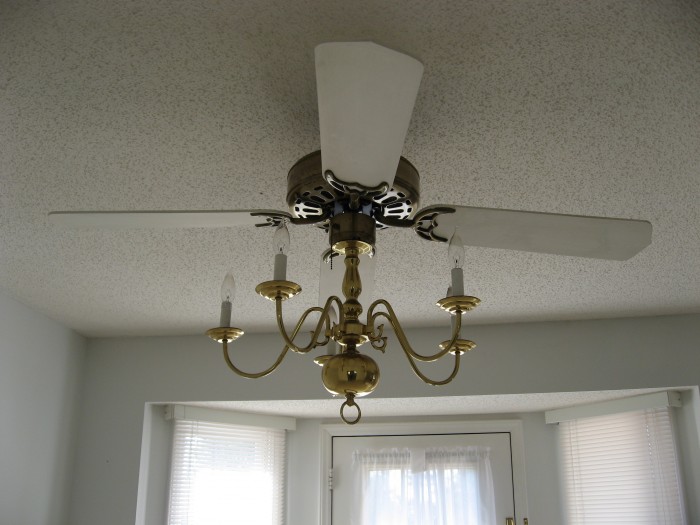 Who's been here since the time of the fandelier??! (I totally coined that term, by the way.)
Dining Area Today: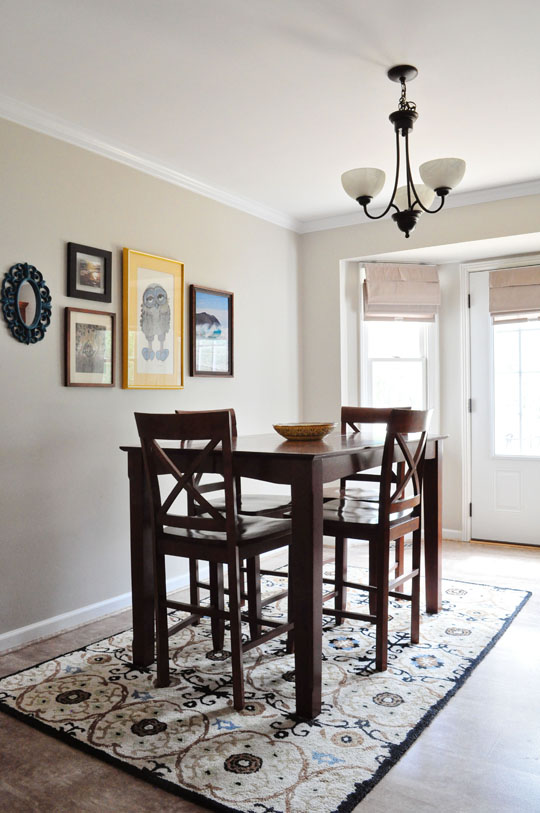 Kitchen Closing Day: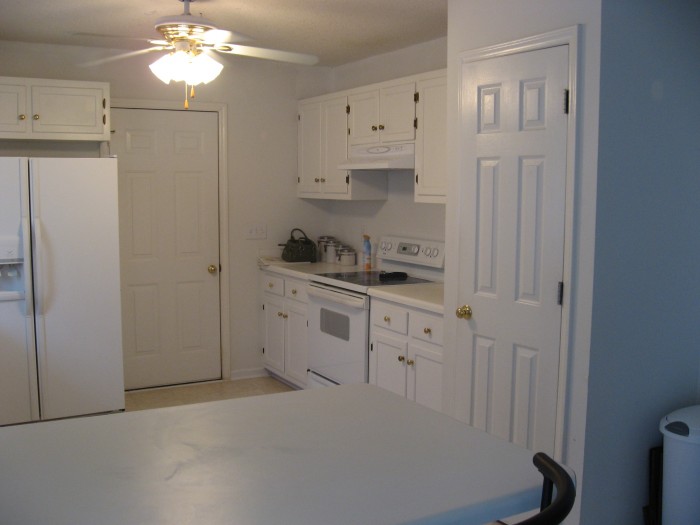 Kitchen Today: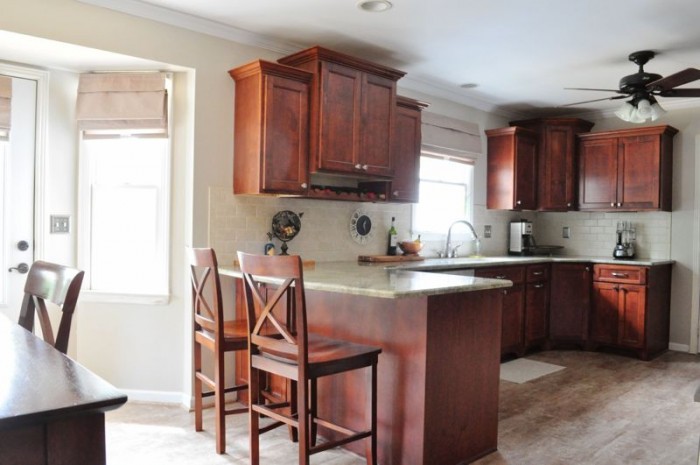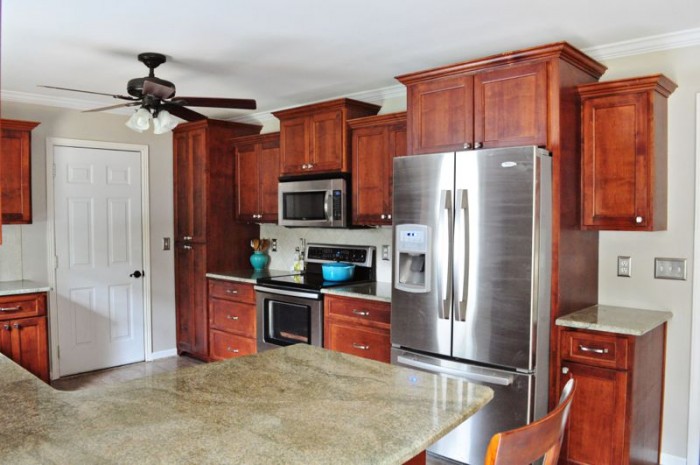 Yeah basically… we did everything. New floors, cabinets, counters, lighting, backsplash, pantry, fixtures… the works. I love my kitchen. It's functional, organized, and laid out perfectly for the way we cook and entertain. I will miss this kitchen. I will miss it dearly.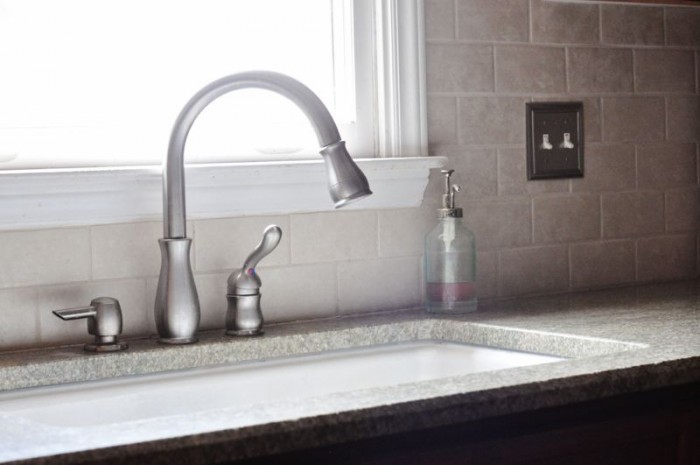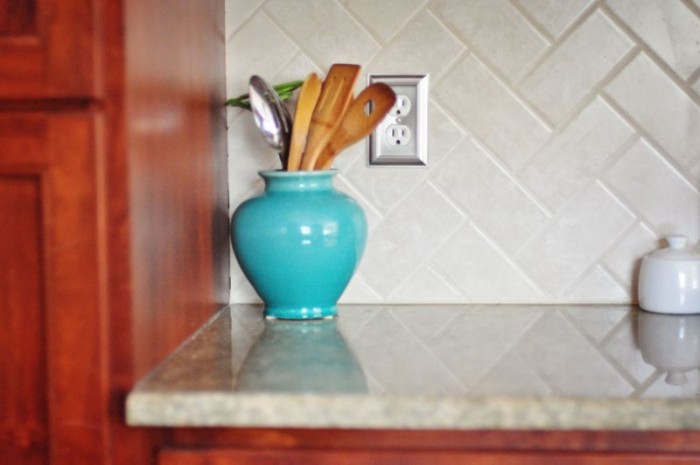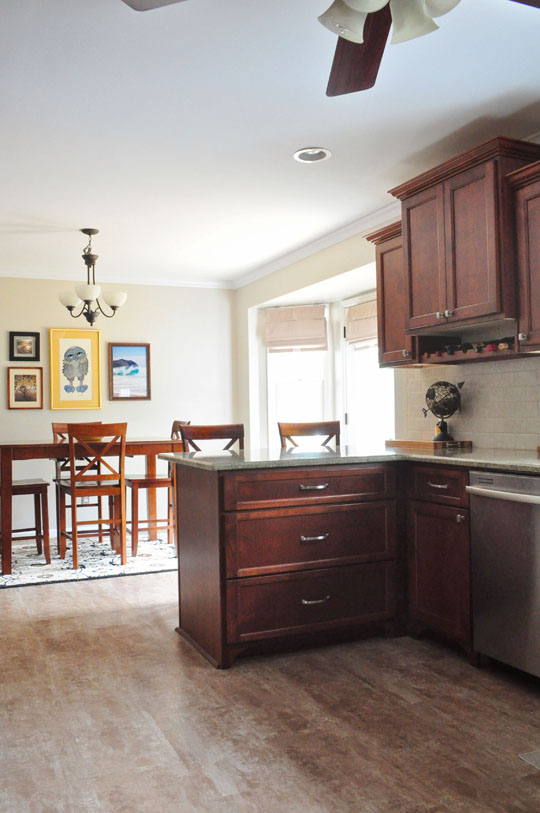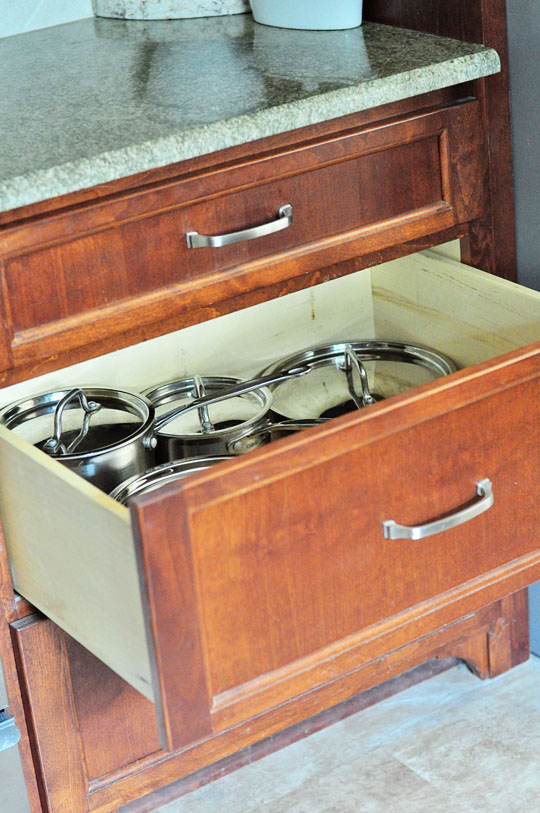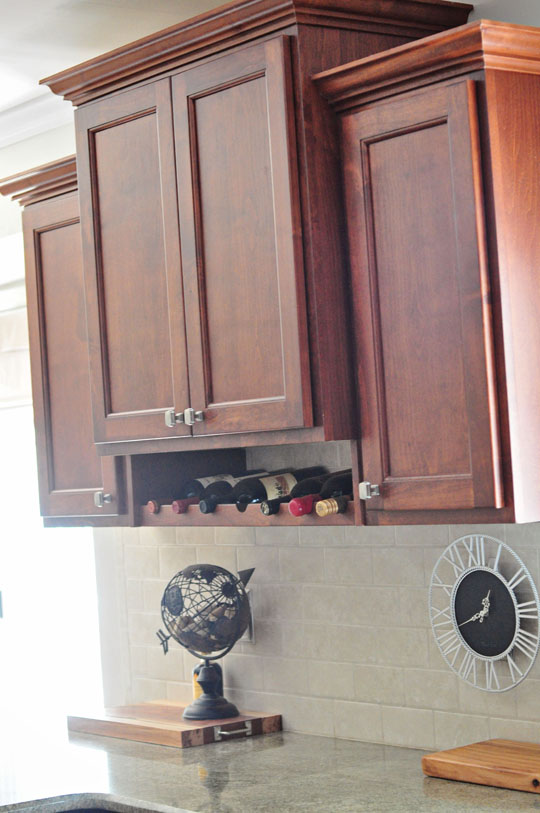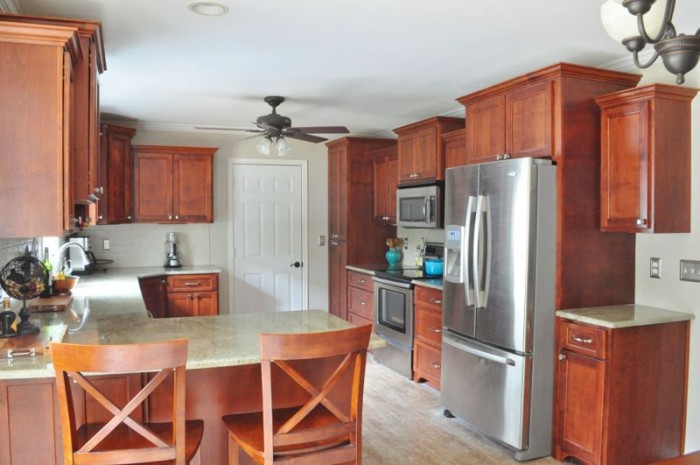 Master Bedroom Closing Day: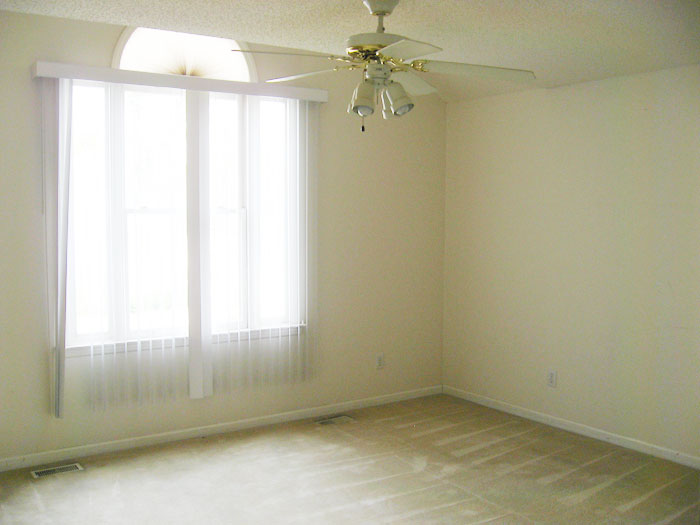 Master Bedroom Today: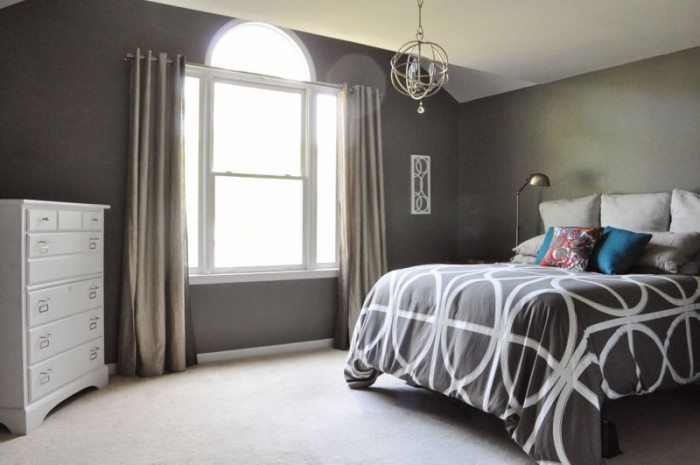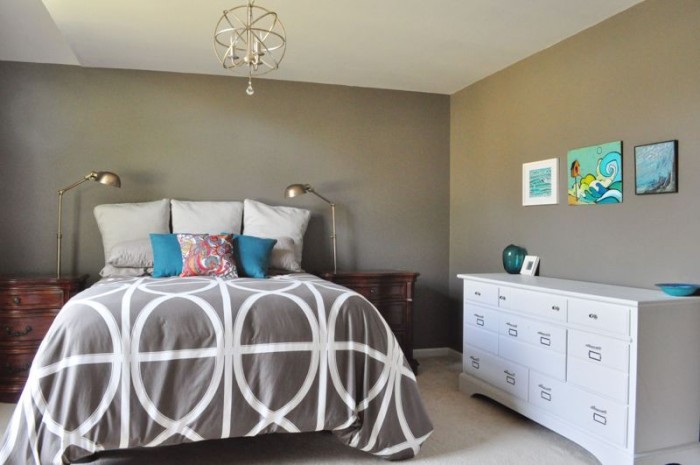 (UPDATE) Master Closet Closing Day: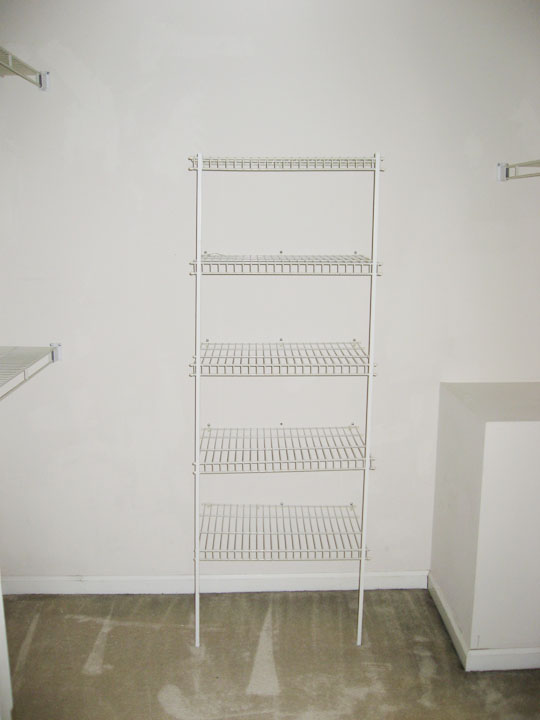 Master Closet Today: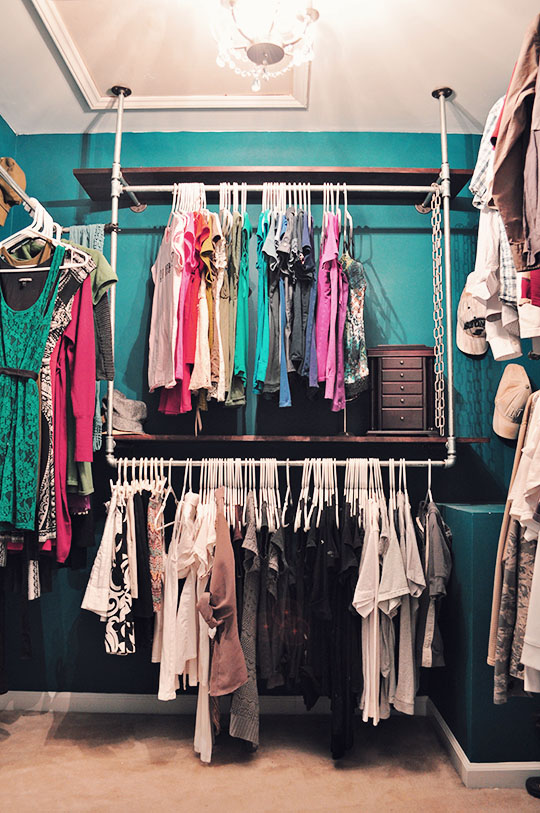 This would look so much more impressive with wooden hangers, but I just can't stomach spending the money. You can see how I built this industrial chic closet organizer here!
Master Bathroom Closing Day: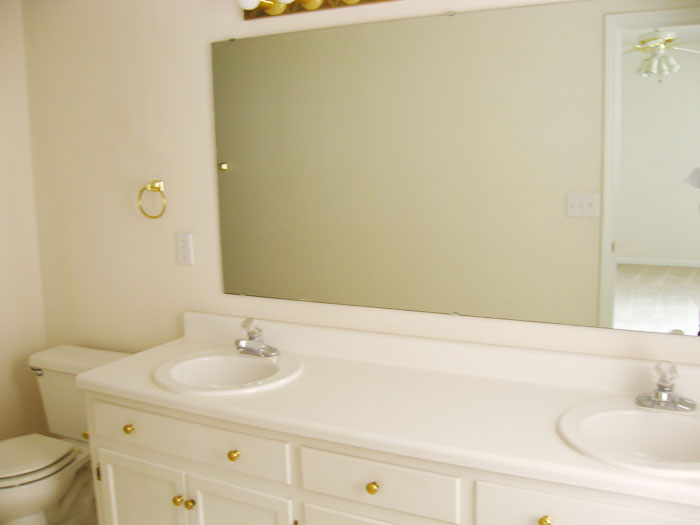 Master Bathroom Today: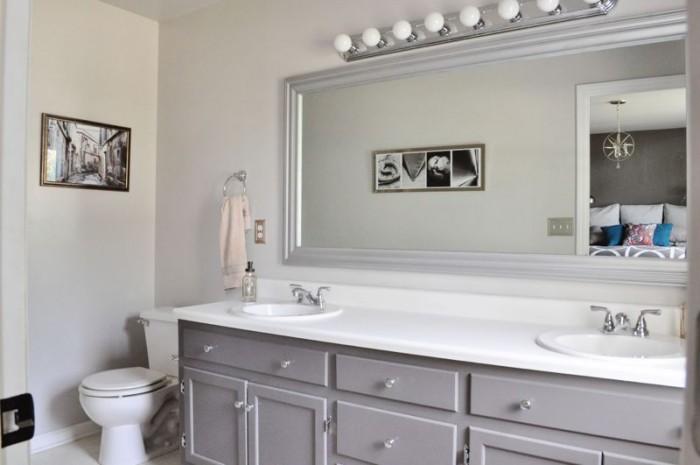 And Again: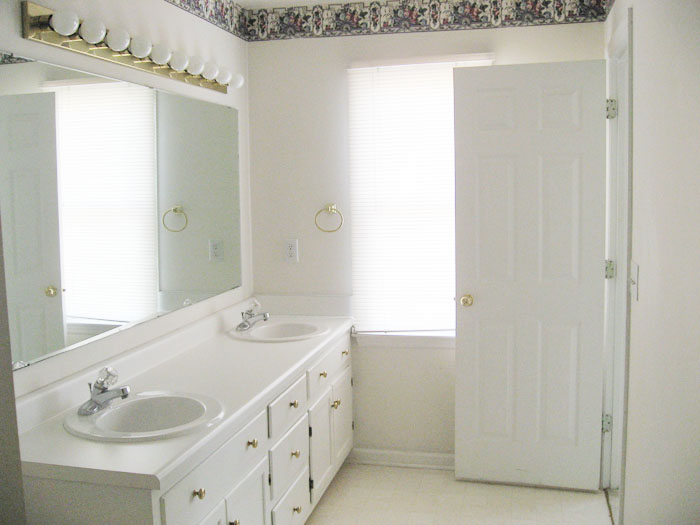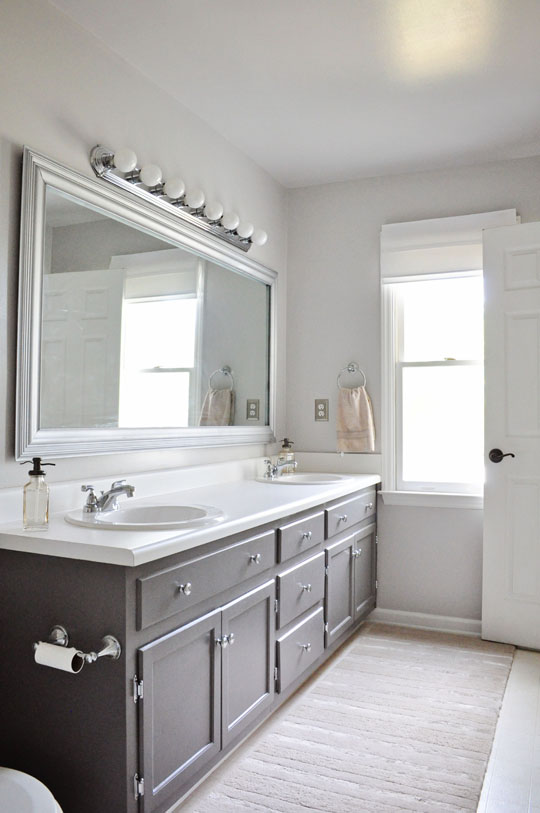 And Again: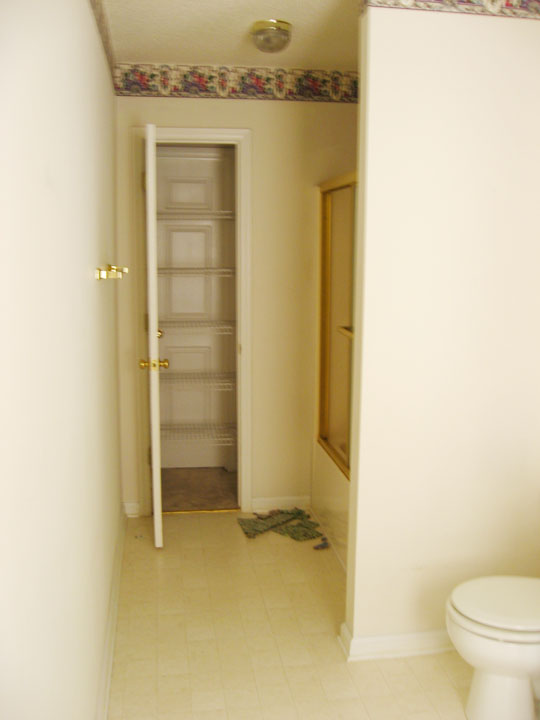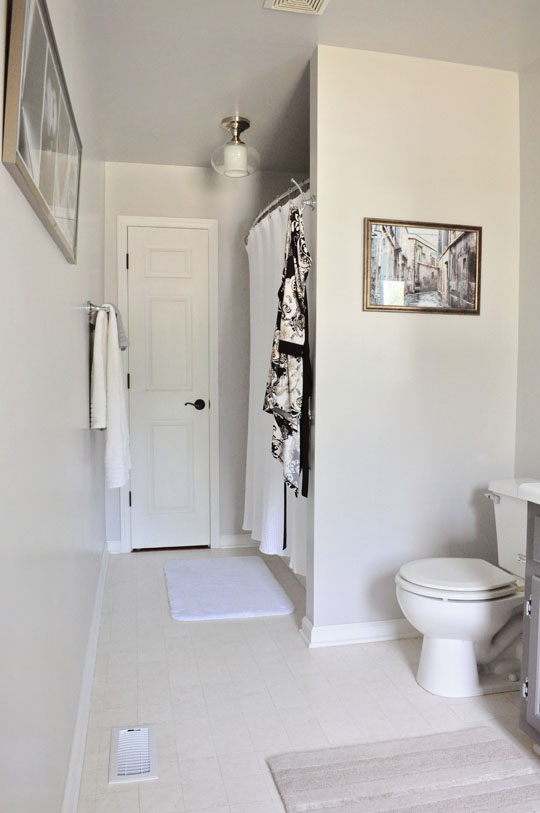 Office Closing Day: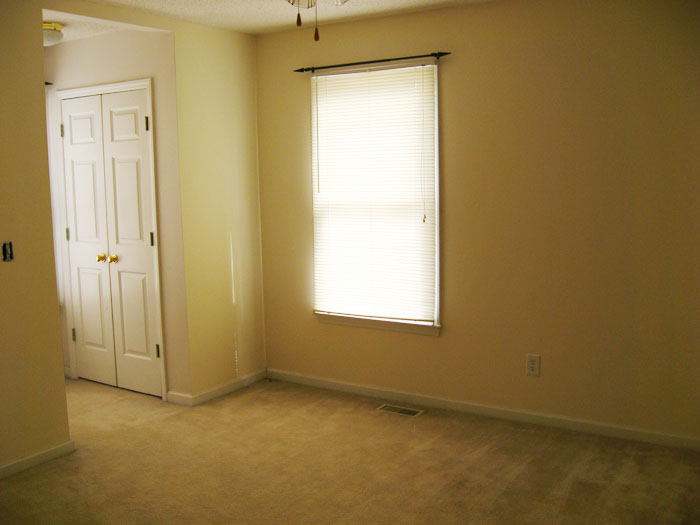 Office Today: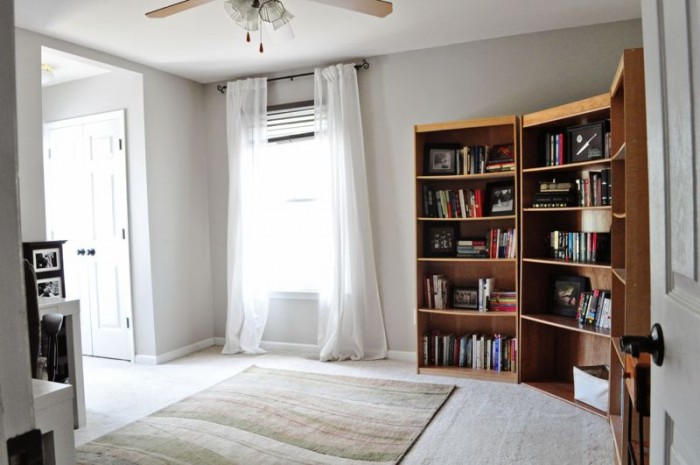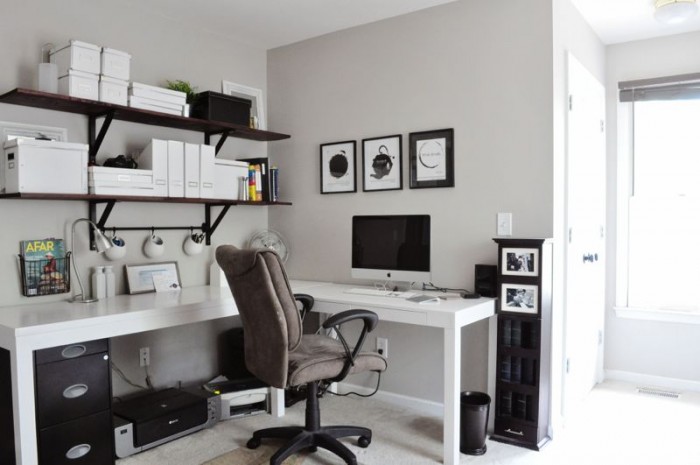 Guest Bedroom Closing Day: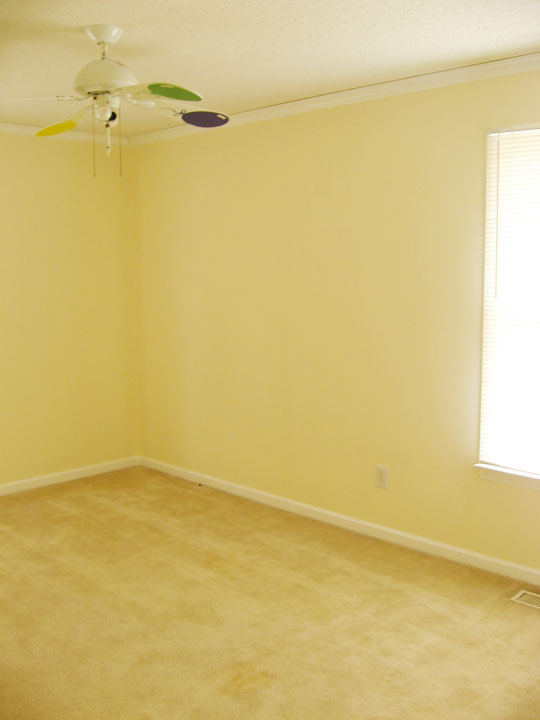 Guest Bedroom Today: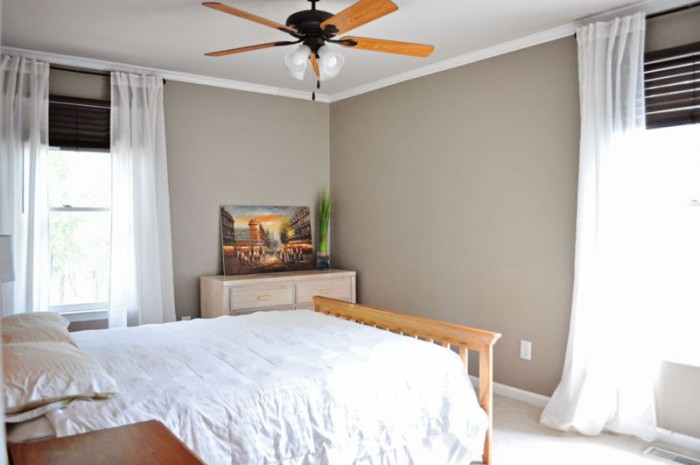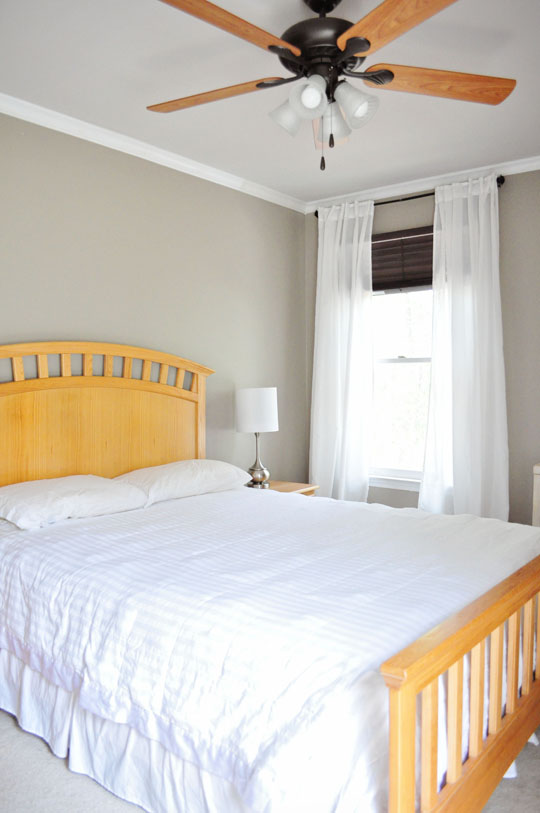 Hall Bath & Laundry Room Closing Day: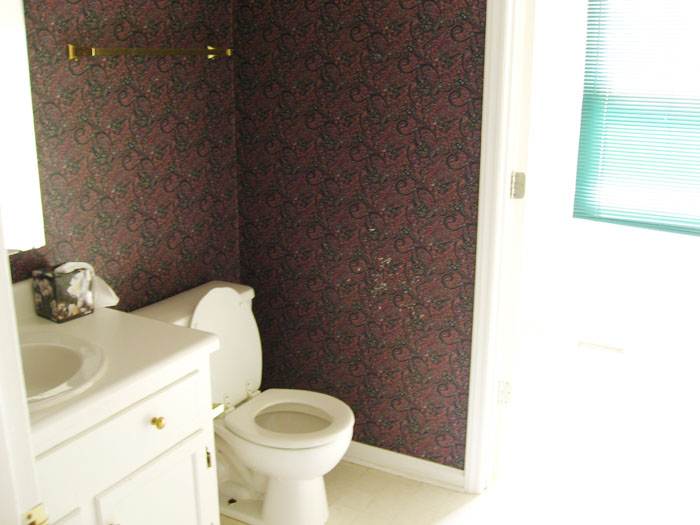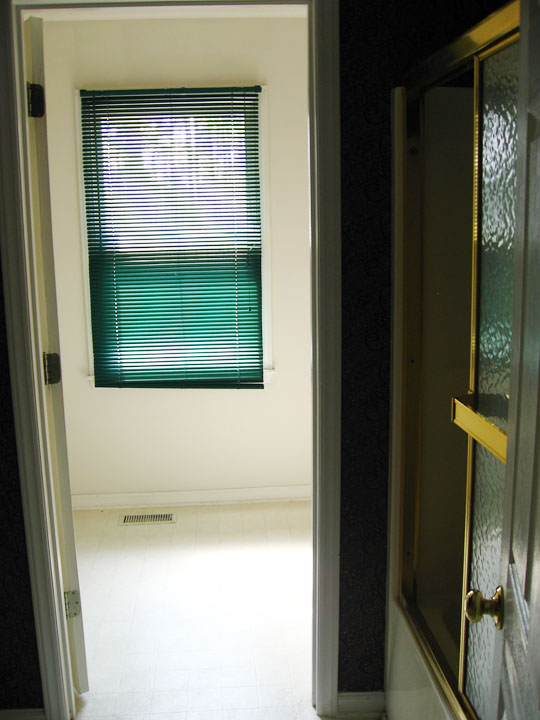 Hall Bath & Laundry Room Today: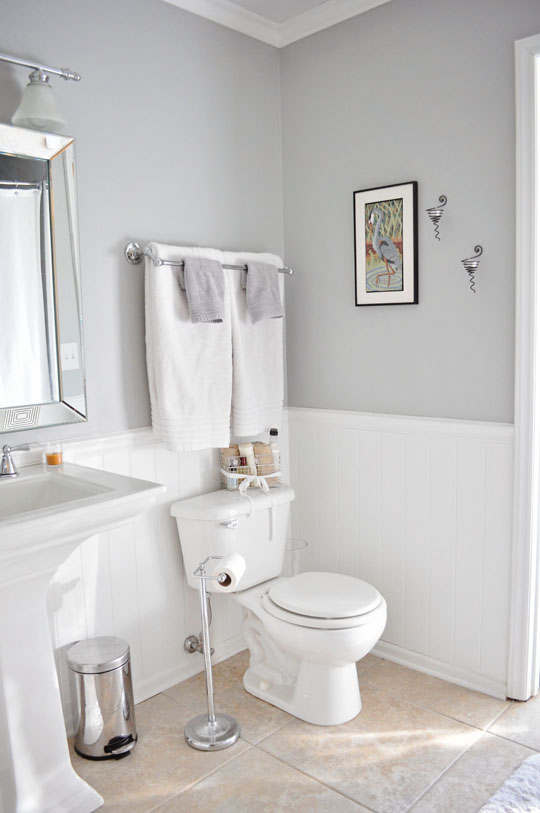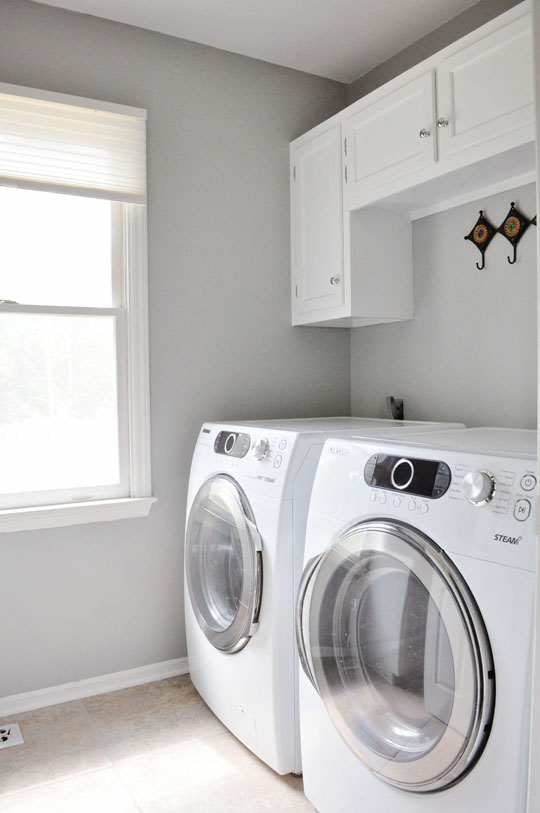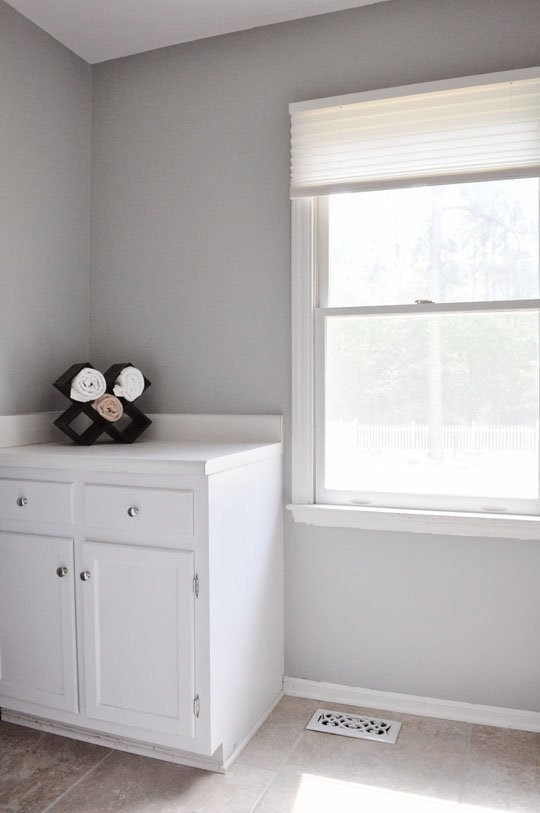 Back Yard Closing Day: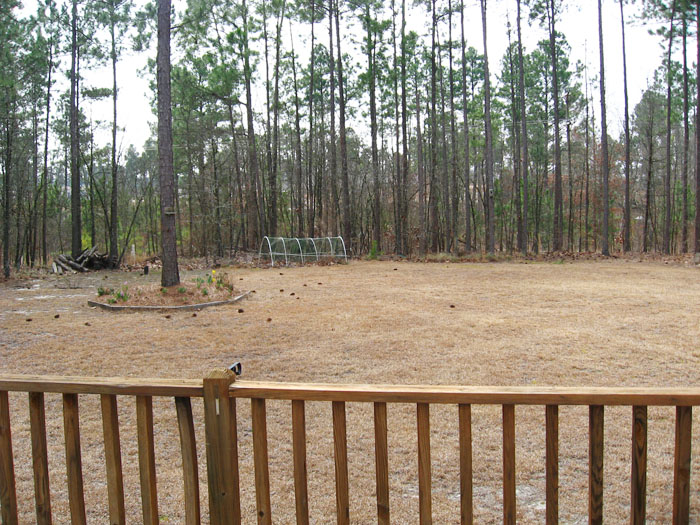 Back Yard Today: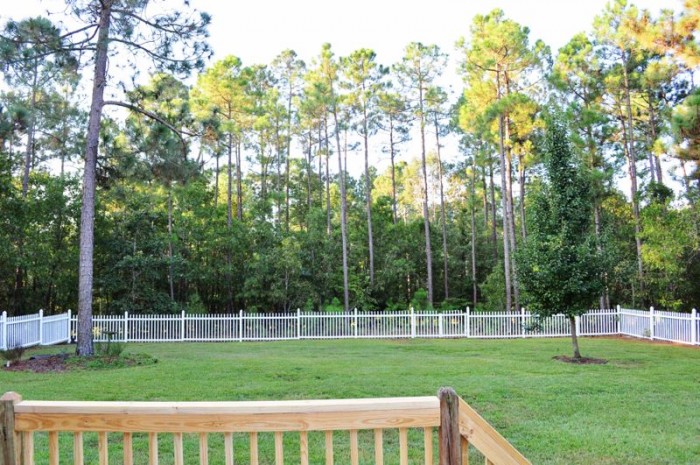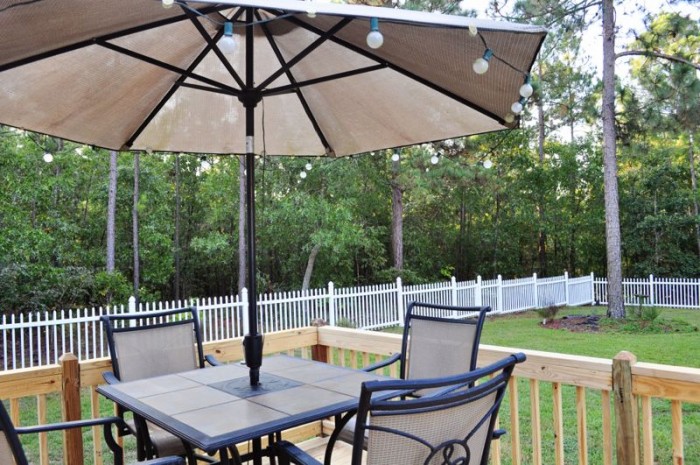 So.
I still need to show you the garage and a few more details, but for the most part, this is it. In all her glory.
While we caved and hired out some projects here towards the end, this house has, quite literally, been our DIY triumph. It has made us bleed. It has made us sweat. And it has been the source of many — many — tears. We've tiled floors, which almost led to divorce. We've moved cabinets. We tore down the stickiest wallpaper in the history of ever and basically had a bathroom that looked like a crime scene for months. Truth be told, the hall bath and laundry room were the worst rooms to remodel in the history of ever. And yet… I'll miss them, too.
This is the first house we bought, and while I don't usually get sentimental about inanimate objects, I think this one might've gotten under my skin.
(No, literally — I probably still have slivers in my feet from the old deck.)
She's our little white ranch, and I'll be sad to see her go. To see us go.
But all I can do is hope she'll find someone who will love her as much as we do.
And someone who will pay us accordingly.